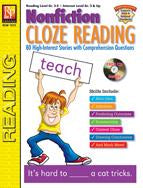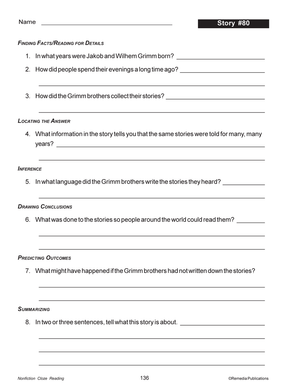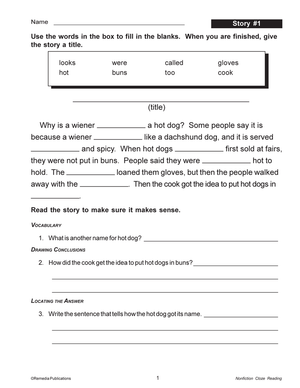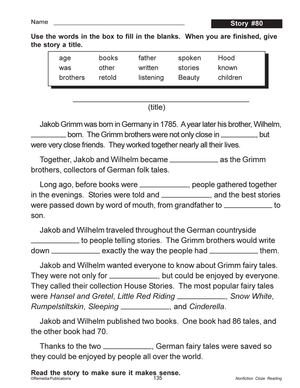 Nonfiction Cloze Reading Gr. 3+, R.L. 3-5
EREM1073
Give students all the practice they need to improve fluency and comprehension skills!
Starts with short paragraphs and builds to full-page stories.
The high-interest science and social studies stories are untitled to give practice with determining the main idea.
Follow-up questions boost essential skills including reading for detail, main idea, inference, and more!
Answer key included. 152 pages.
---
---