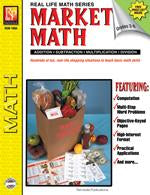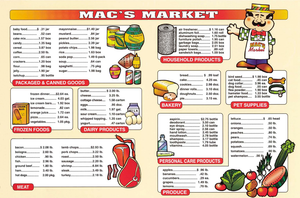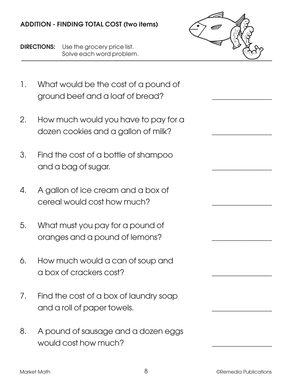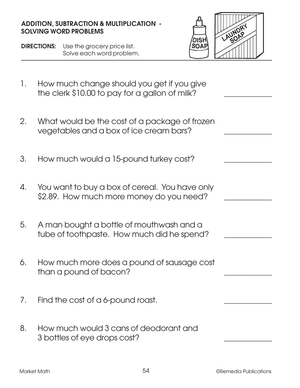 Real Life Math Series: Market Math for Beginners Gr. 3-6
EREM109A
Spice up your basic math program!
This fun and effective book develops math reasoning and computation skills through the use of real-life shopping situations.
From peanut butter to paper towels, nearly everything you might shop for in a grocery store can be found on the colorful fold-out price list that generates over 500 math word problems involving addition, subtraction, multiplication, and division!
Students will have a great time as they refer to the price list to figure costs, total sales tickets, apply coupons, and more!
Help your students understand the practical reasons for learning math as they shop their way to math success with this motivating and solidly-conceived book.
64 pages.
---
---