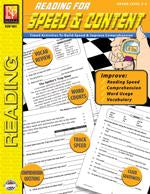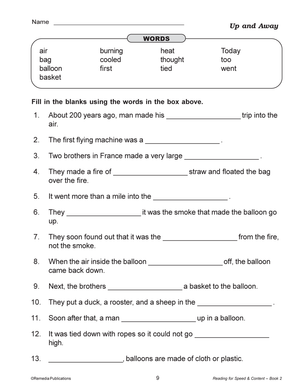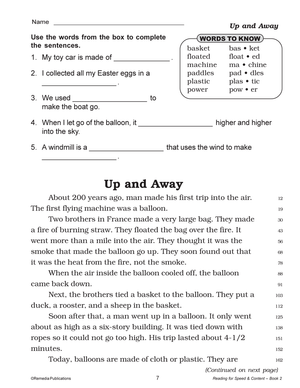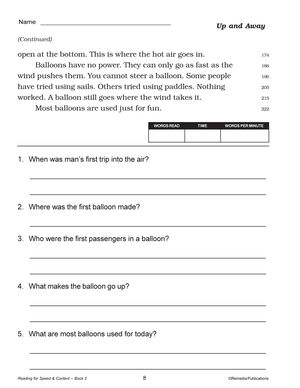 Reading for Speed & Content Gr. 3-4
EREM1041
Fluency is a key component of reading comprehension, and these ready-to-use activities provide plenty of practice in both speed and comprehension.
14 short, high-interest stories will capture students' attention while they race the clock to improve their reading speed.
After reading students show their comprehension through short-answer questions and cloze sentences.
Turn the stories into timed reading exercises to get students to read at a faster pace! Students can read the story then record the amount of time it took them to read, or set a time limit and track how far they got.
End-of-line word counts make it quick and easy to figure the number of words read.
A great way to improve reading confidence as well as overall comprehension!
48 pages.
---
---