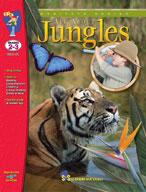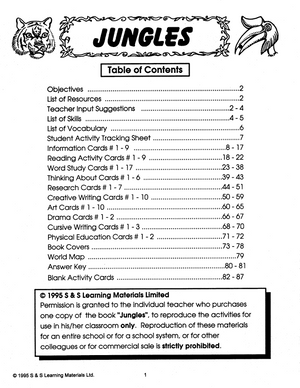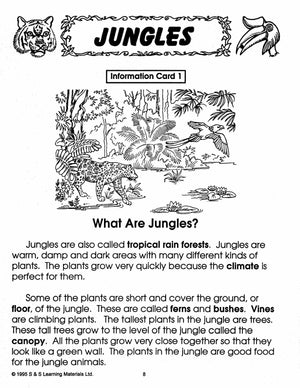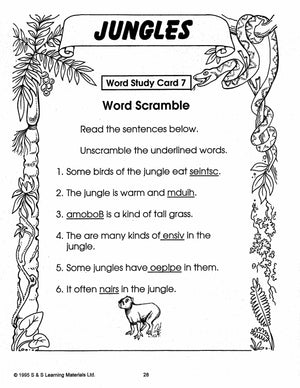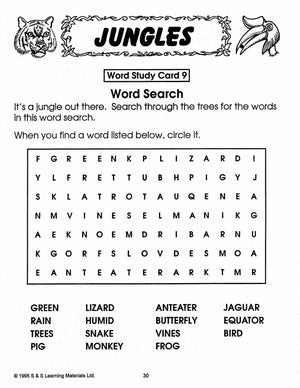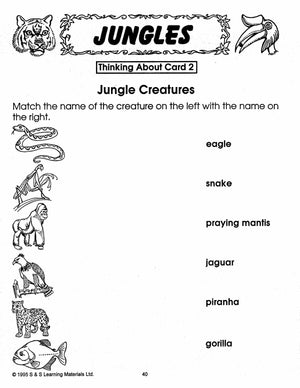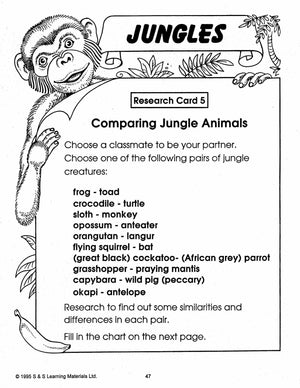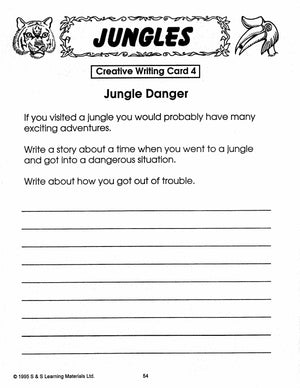 All About Jungles/Tropical Rainforest Grades 2-3
EBB181
65 activities will introduce students to the rainforest community. Create an awareness of the importance of this community and how to preserve it. Learn about the various plants and animals that live in the jungle and the location of various areas in the world that have jungles. 87 pages including an answer key.
Topics of research titles include:
What are Jungles?
Where in the World are Jungles?
Jungle Plants
Small and Large Jungle Animals
Jungle Animals of the River
Umbrella and Canopy
People of the Jungle
Learning Center Topics & Skills
2. Where In The World Are Jungles?
4. Small Jungle Animals - On The Floor
5. Large Jungle Animals - On The Floor
6. Jungle Animals - In The River
7. Jungle Animals-Among The Trees
8. Jungle Animals - At The Canopy
11. Descriptive Jungle Words
3. Destruction of Jungles
5. Comparing Jungle Anima
10. A Jungle Visitor Comes
---
---