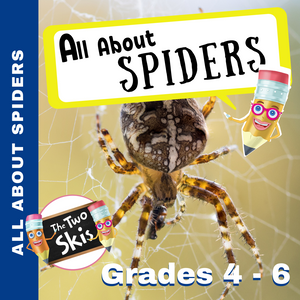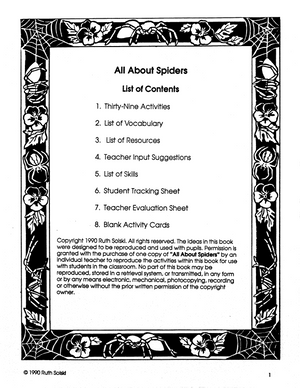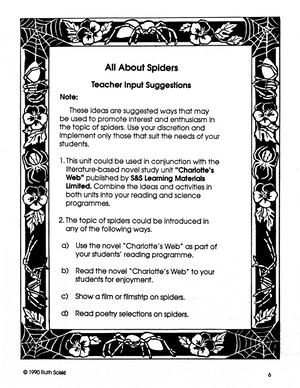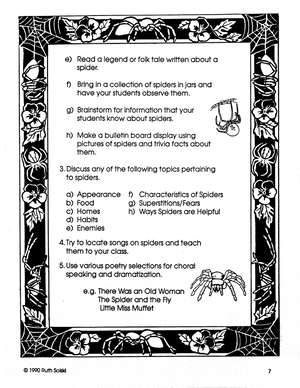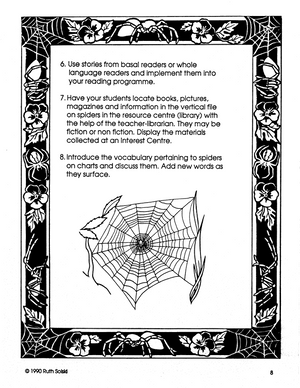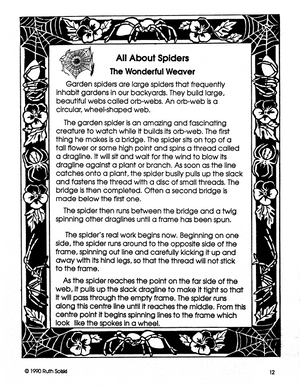 All About Spiders Grade 3-6
EBB158
Dispel your students' fears and beliefs about these talented and fascinating creatures by implementing the ideas and activities found in this resource into your science program.
Student information with follow-up exercises on Spiders, A Spider's Body, Silk Spinners, Master Weavers, Hunting Spiders and the Life of a Spider are included.
A great extension to a literature program using the novel Charlotte's Web.
---
---