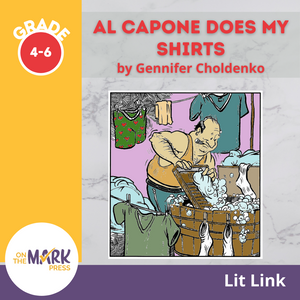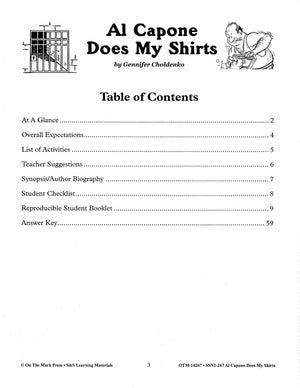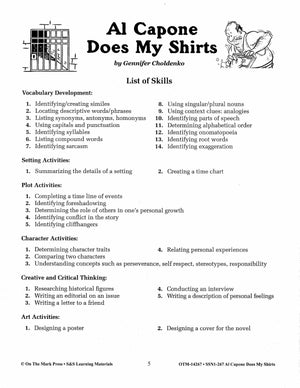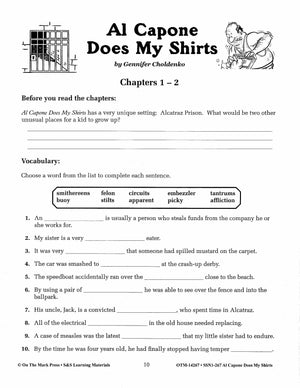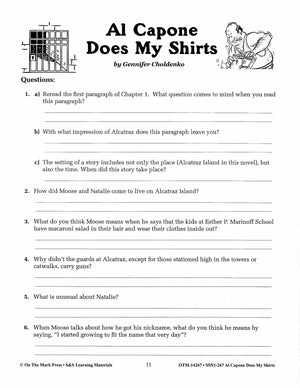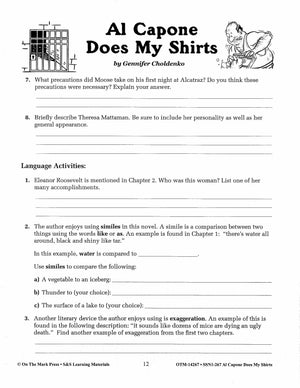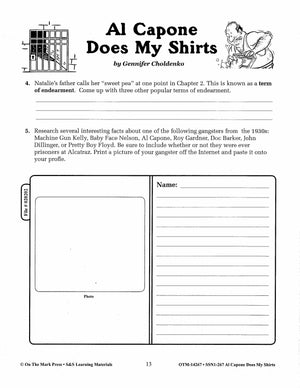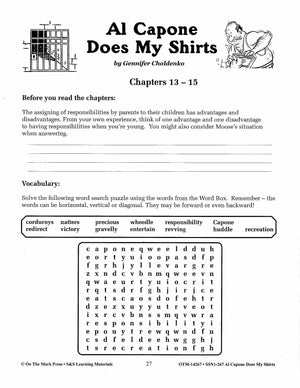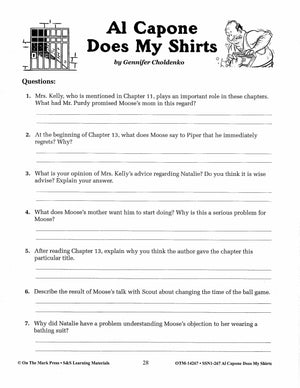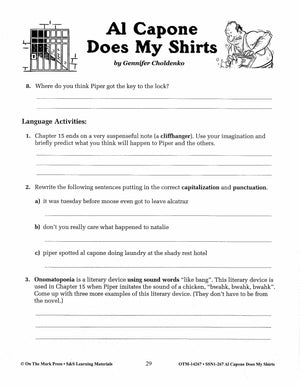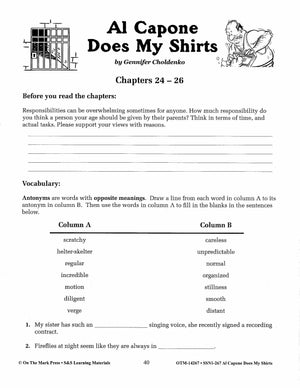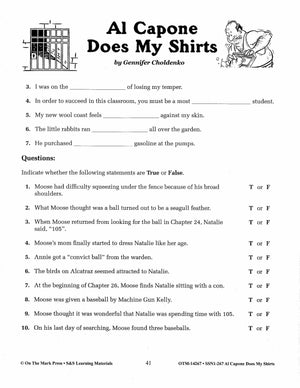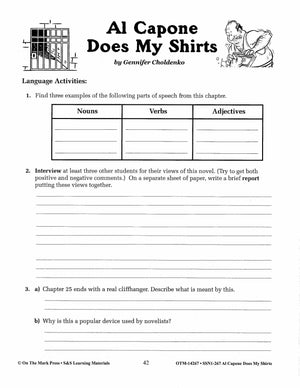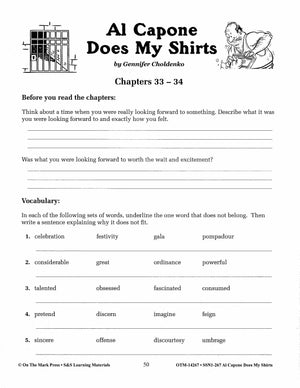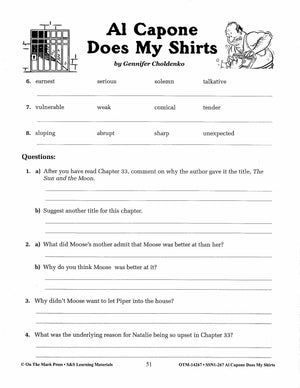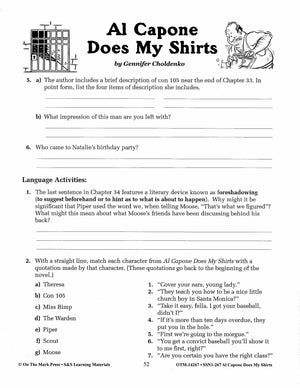 Al Capone Does My Shirts by Gennifer Choldenko Lit Link Grades 4-6
EBOTM14267
Novel Summary:
It is 1935 and Moose Flanagan's dad has just been hired to work as an electrician on Alcatraz Island, home to the most famous prison in the United States. What is worse, Moose's whole family is moving to the island to take up residence next door to Al Capone, Machine Gun Kelly, and a host of other notorious convicts. Complicating an already dicey situation is Moose's autistic sister, Natalie, whom the family is trying desperately to have enrolled in the Esther P. Marinoff School. Moose is given more and more responsibility in looking after his sister and helping her to be accepted by his friends. When the school rejects Natalie for the second time, Moose writes Al Capone a letter to see if the famous gangster can pull a few strings to help the family out. Will he?
Chapter-by-chapter questions and additional activities in vocabulary, word study, and personal development are designed according to research-based education principles to improve literacy skills in communication, critical thinking, and more. 64 pages including an answer key.
Novel by Gennifer Choldenko.
The students will:
• learn about autism as a learning exceptionality, the North American penal system,
responsibility, family dynamics, and societal stereotyping
• develop their skills in reading, writing, listening, and oral communication

• use good literature as a vehicle for developing skills required by curriculum expectations: reasoning and critical thinking, knowledge of language structure, vocabulary building, and use of conventions

• become meaningfully engaged in the drama of literature through a variety of types of questions and activities

• identify and describe elements of stories (i.e., plot, main idea, characters, setting)

• learn and review many skills in order to develop good reading habits

• provide clear answers to questions and well-constructed explanations

• organize and classify information to clarify thinking

• relate events and feelings found in novels to their own lives and experiences

• appreciate the importance of friendship and loyalty in personal relationships

• appreciate the role and responsibilities of parents and authoritative figures in the lives of young people

• learn the importance of dealing with adversity and developing perseverance in the face of adversity

• state their own interpretation of a written work, using evidence from the work and from their own knowledge and experience

---
---