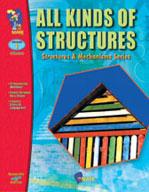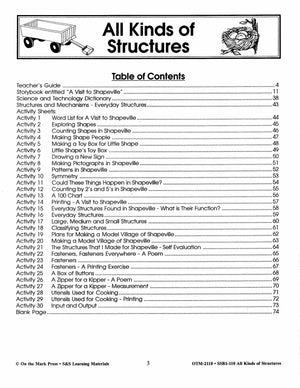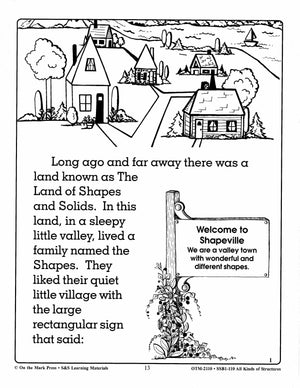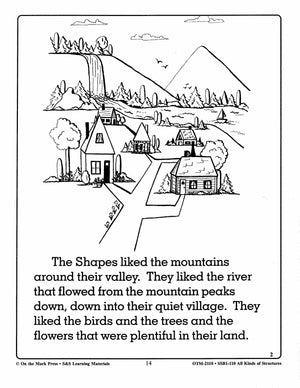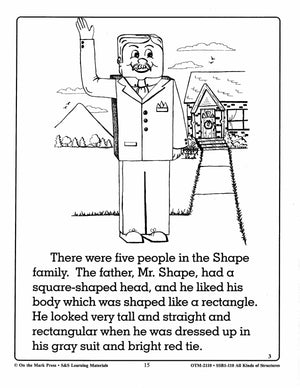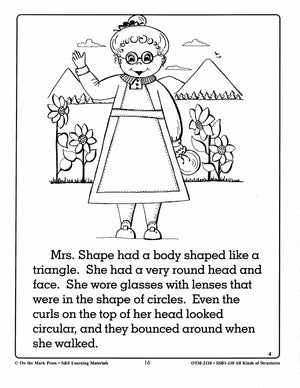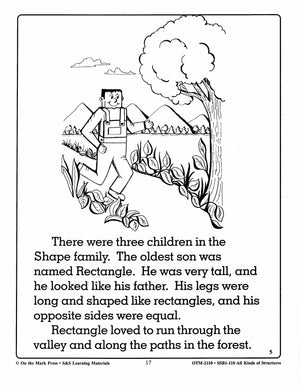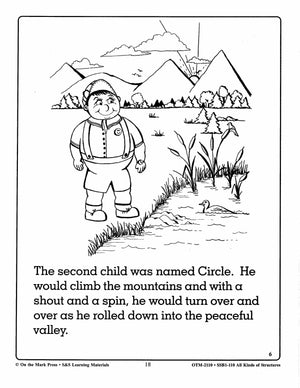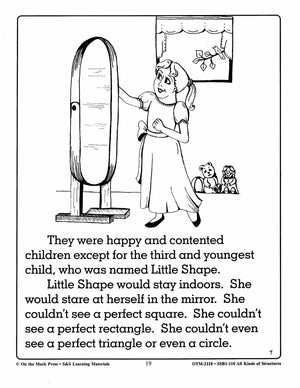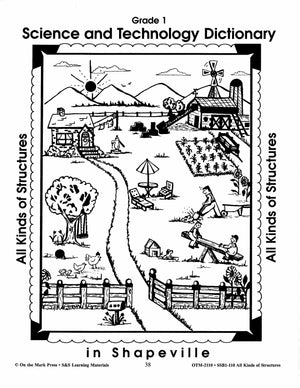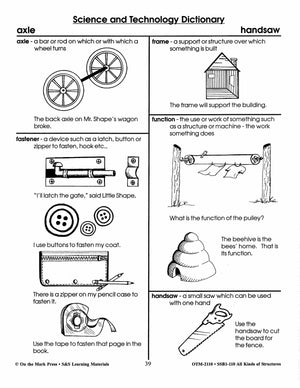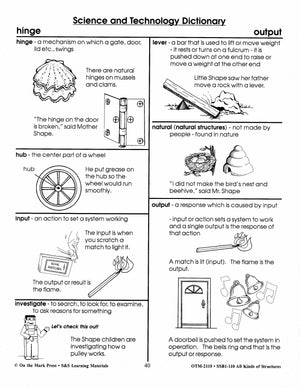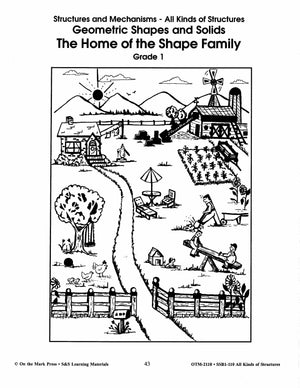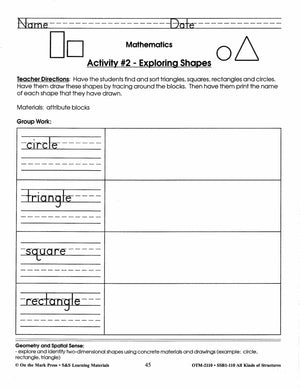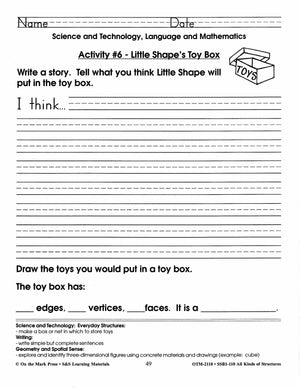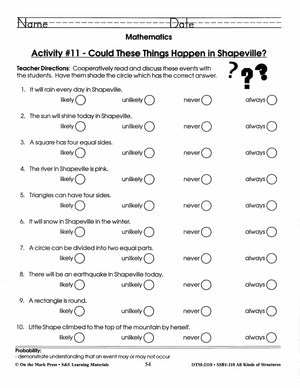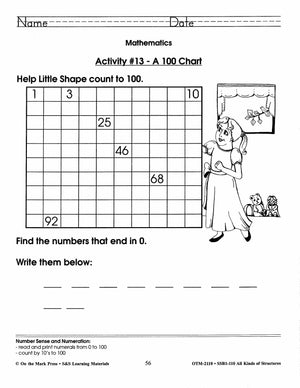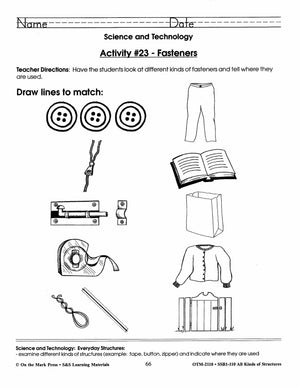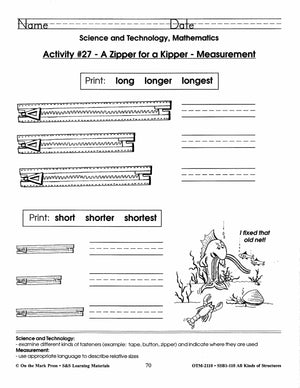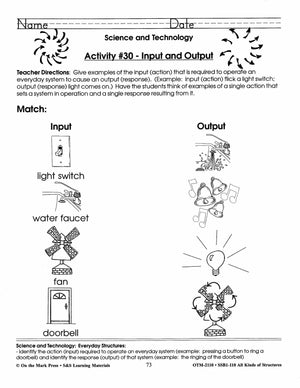 All Kinds of Structures Grade 1
EBOTM2110
Additional information:
Author

:

Phelan, Catherine
Introduce your students to the wonderful world of shapes and structures.
Begin with the reproducible storybook, "A Visit to Shapeville", to teach the concept of structures.
Reinforce and extend students learning with 30 follow up activities that integrate science with language arts, mathematics, and more.
Includes step by step teacher instructions for easy implementation.
This book supports many of the fundamental concepts and learning outcomes from the curriculums for the province of Ontario, Grade 1, Science, Understanding Structures & Mechanisms, Materials, Objects, and Everyday Structures.
74 Pages
---
---