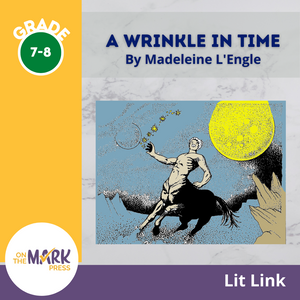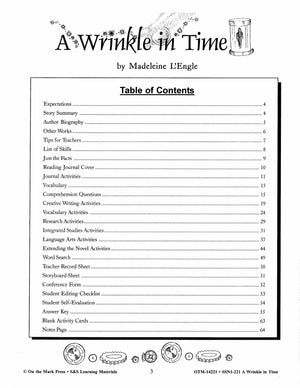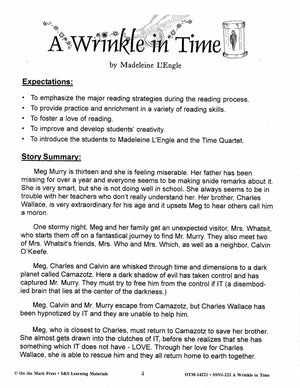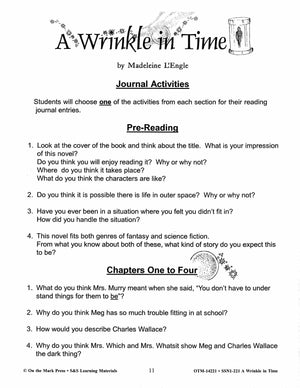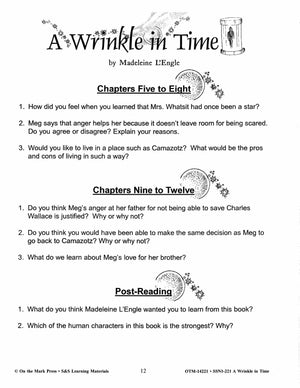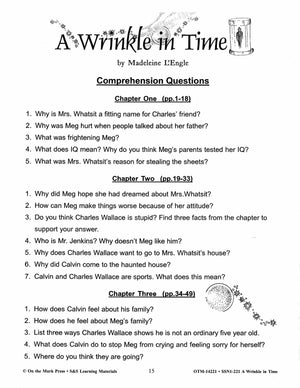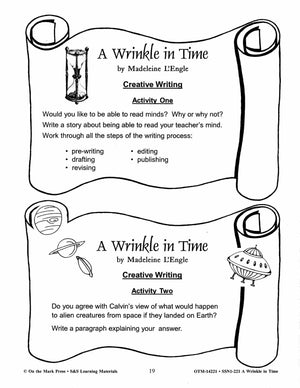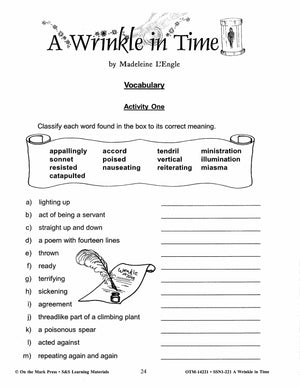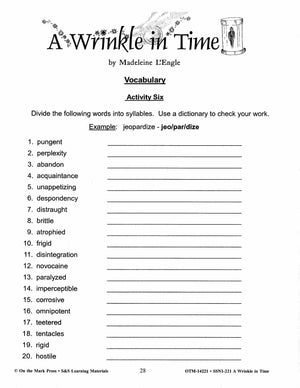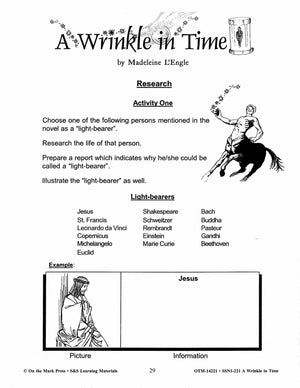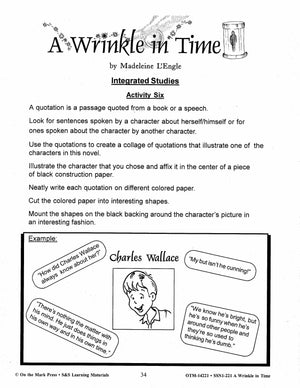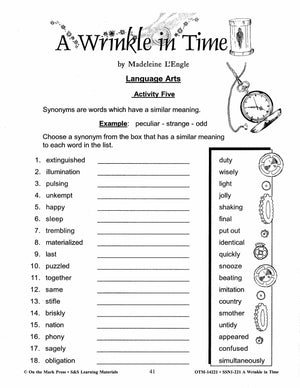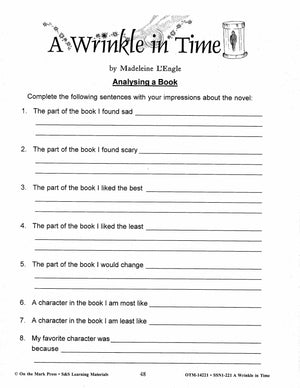 A Wrinkle in Time, by Madeline L'Engle, Lit Link Grades 7-8
EBOTM14221
Additional information:
Author

:

Stanford, Frances
A Wrinkle in Time by Madeline L'Engle Lit Link
contains reproducible chapter questions, plus comprehension questions, a story summary, author biography, creative and cross-curricular activities, and a complete answer key.  64 pages.
To emphasize the major reading strategies during the reading process.

To provide practice and enrichment in a variety of reading skills.

To foster a love of reading.

To improve and develop students' creativity.

To introduce the students to Madeleine L'Engle and the Time Quartet.
Meg Murry is thirteen and she is feeling miserable, as her father has been missing for over a year. One stormy night, Meg and her family get an unexpected visitor, Mrs. Whatsit, who starts them off on a fantastical journey to find Mr. Murry. Meg, Charles, and Calvin are whisked through time and dimensions to a dark planet called Camazotz. Here a dark shadow of evil has taken control and has captured Mr. Murry. They must try to free him. Meg, who is closest to Charles, must return to Camazotz to save her brother. She almost gets drawn into the clutches of IT, before she realizes that she has something which IT does not have - Love. Through her love for Charles Wallace, she is able to rescue him and they all return home to earth together.
---
---