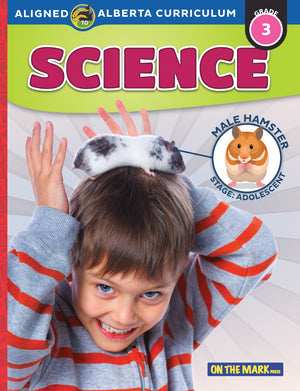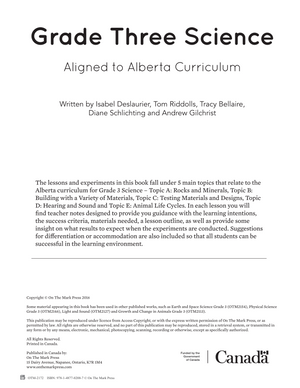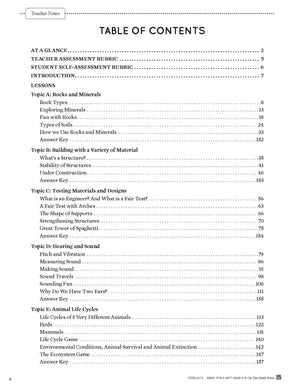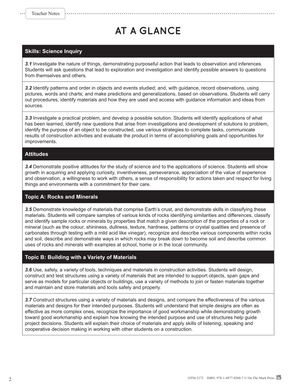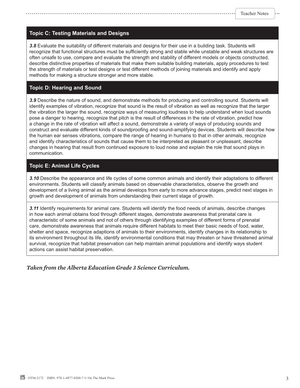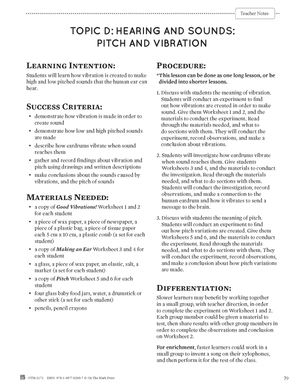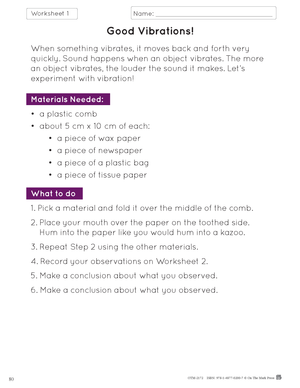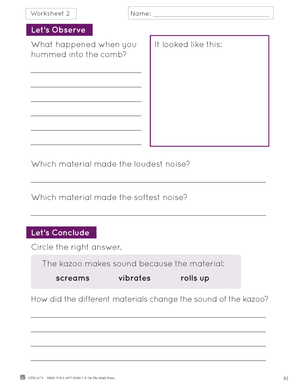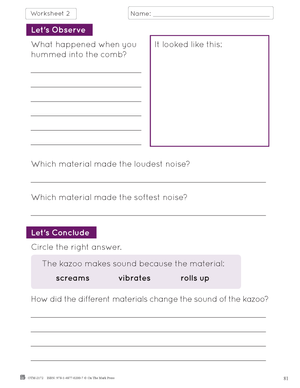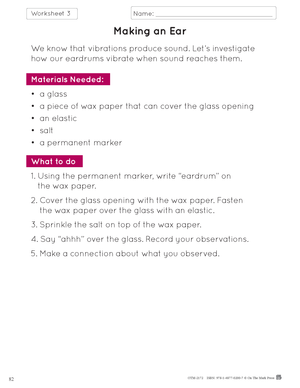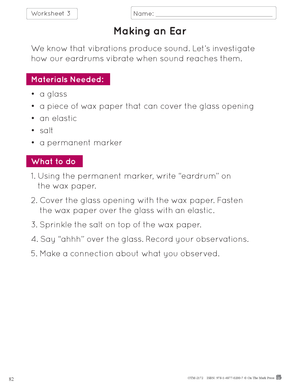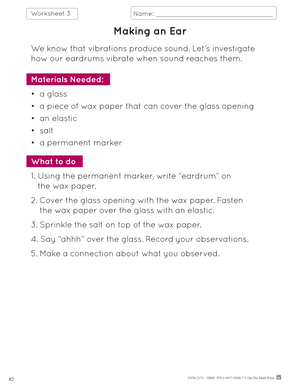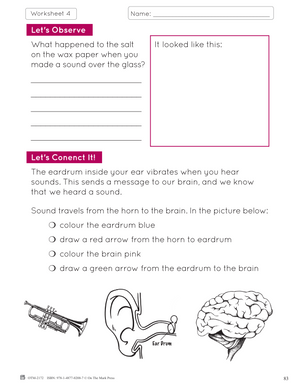 Alberta Grade 3 Science Curriculum - An Entire Year of Lessons!
EBOTM2172
Additional information:
Author

:

Bellaire, T. & Gilchrist, A.
The lessons and experiments in this book fall under 5 main topics that relate to the Alberta curriculum for Grade 3 Science.
In each lesson you will find teacher notes designed to provide you guidance with the learning intentions; the success criteria; materials needed; a lesson outline, as well as providing some insight on what results to expect when the experiments are conducted.
Suggestions for differentiation or accommodation are also included so that all students can be successful in the learning environment.
Topic A: Rocks and Minerals

Rock Types
Exploring Minerals
Fun with Rocks
Types of Soils
How we Use Rocks and Minerals
Topic B: Building with a Variety of Material
What's a Structure?
Stability of Structures
Under Construction
Topic C: Testing Materials and Designs
What is an Engineer? And What is a Fair Test?
A Fair Test with Arches
The Shape of Supports
Strengthening Structures
Great Tower of Spaghetti
Topic D: Hearing and Sound
Pitch and Vibration
Measuring Sound
Making Sound
Sound Travels
Sounding Fun
Why Do We Have Two Ears?
Topic E: Animal Life Cycles
Life Cycles of 3 Very Different Animals
Birds
Mammals
Life Cycle Game
Environmental Conditions, Animal Survival and Animal Extinction
The Ecosystem Game
The lessons are designed to involve tactile participation and knowledge application while providing opportunities to connect ideas between topics and school subjects. 
151 pages including an answer key.
You may also like:
Countries Around the Globe India, Ukraine, Peru & Tunisia
Other Alberta Grade 3 Curriculum Titles!
---
---