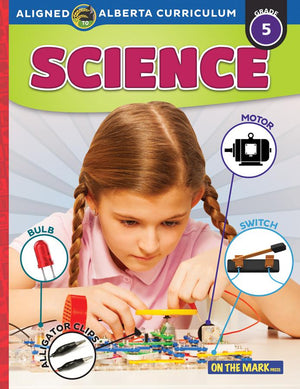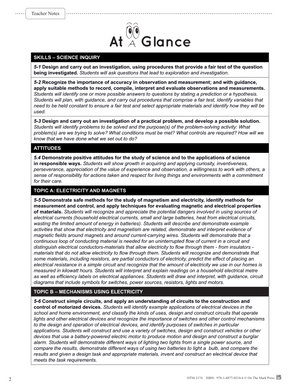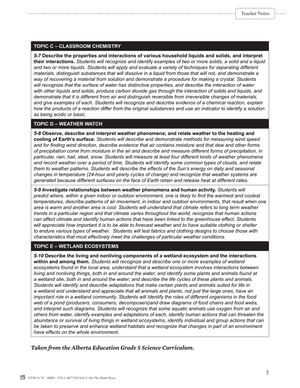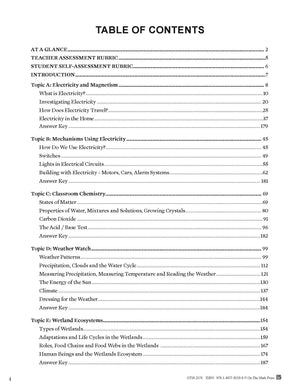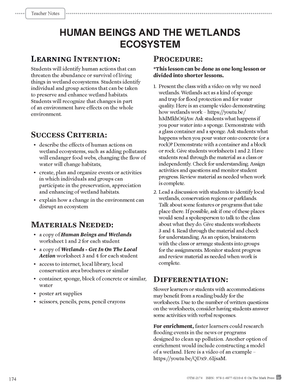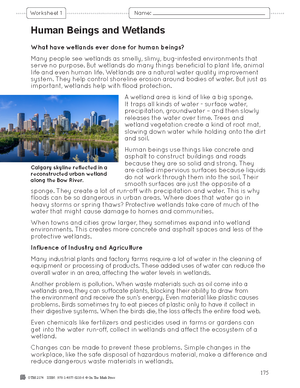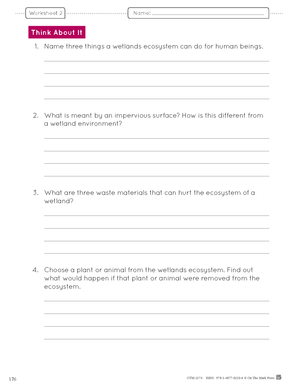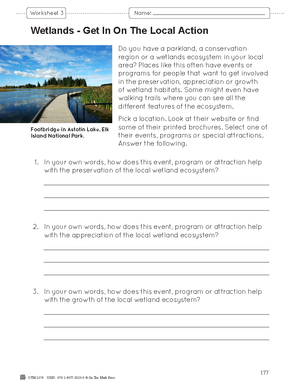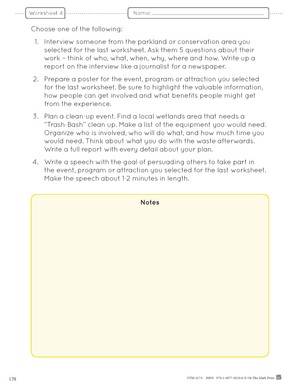 Alberta Grade 5 Science Curriculum - An Entire Year of Lessons!
EBOTM2174
Additional information:
Author

:

Bellaire, T. & Gilchrist, A.
The lessons and experiments in this book fall under 5 main topics that relate to the Alberta curriculum for Grade 5 Science.
In each lesson, you will find teacher notes designed to provide you guidance with the learning intentions, the success criteria, materials needed, a lesson outline, as well as provide some insight on what results to expect when the experiments are conducted.
Suggestions for differentiation or accommodation are also included so that all students can be successful in the learning environment.
The lessons are designed to involve tactile participation and knowledge application while providing opportunities to connect ideas between topics and school subjects. 
178 pages including an answer key.
Topic A: Electricity and Magnetism
What is Electricity?
Investigating Electricity
How Does Electricity Travel?
Electricity in the Home
Topic B: Mechanisms Using Electricity
How Do We Use Electricity?
Switches
Lights in Electrical Circuits
Building with Electricity - Motors, Cars, Alarm Systems
Topic C: Classroom Chemistry
States of Matter
Properties of Water, Mixtures and Solutions, Growing Crystals
Carbon Dioxide
The Acid / Base Test
Topic D: Weather Watch
Weather Patterns
Precipitation, Clouds, and the Water Cycle
Measuring Precipitation, Measuring Temperature, and Reading the Weather
The Energy of the Sun
Climate
Dressing for the Weather
Topic E: Wetland Ecosystems
Types of Wetlands
Adaptations and Life Cycles in the Wetlands
Roles, Food Chains, and Food Webs in the Wetlands
Human Beings and the Wetlands Ecosystem
 Buy the Bundle and Save!
---
---