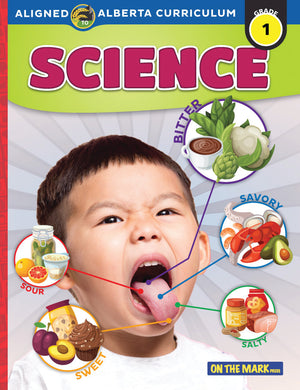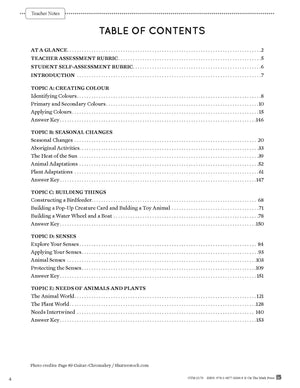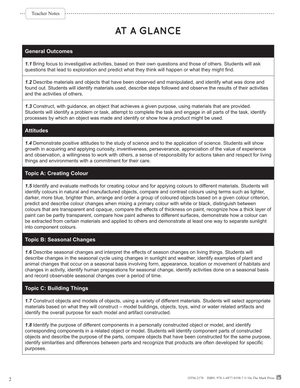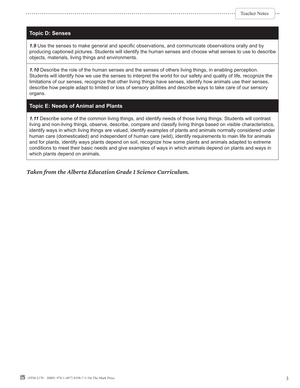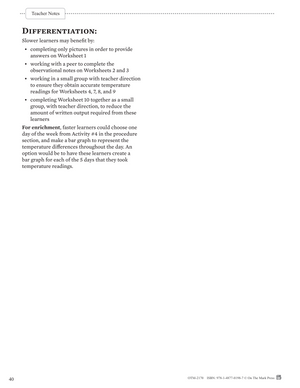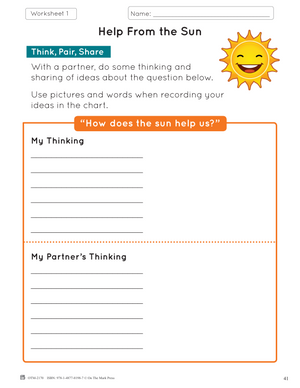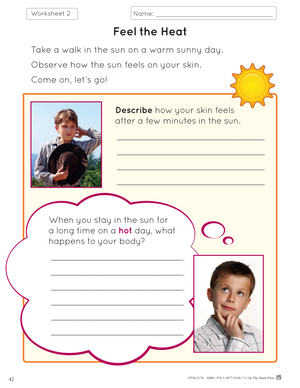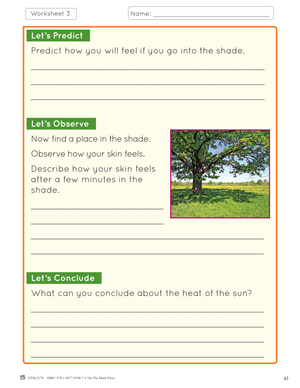 Alberta Grade 1 Science Curriculum - An Entire Year of Lessons!
EBOTM2170
Additional information:
Author

:

Bellaire, T. & Gilchrist, A.
This resource is designed to give students an understanding and appreciation of the five topics from the Alberta Grade 1 Science Curriculum. It's an entire year of Science lessons!
In each lesson you will find teacher notes designed to provide you guidance with the learning intentions; the success criteria; materials needed; a lesson outline, as well as providing some insight on what results to expect when the experiments are conducted. 
The lessons are designed to involve tactile participation and knowledge application while providing opportunities to connect ideas between topics and school subjects. 
Suggestions for differentiation or accommodation are also included so that all students can be successful in the learning environment.
Primary and Secondary Colours
 Topic B: Seasonal Changes

Constructing a Bird-feeder

Building a Pop-Up Creature Card and Building a Toy Animal

Building a Water Wheel and a Boat
Topic E: Needs of Animals and Plants
138 including an answer key!
---
---