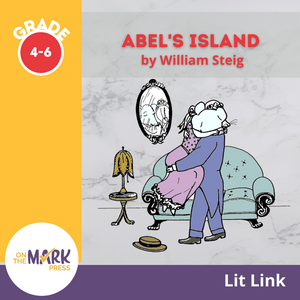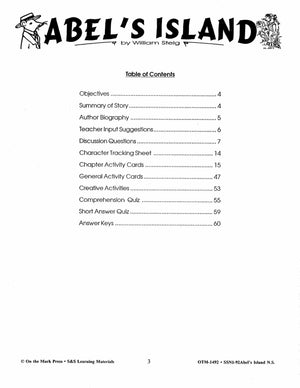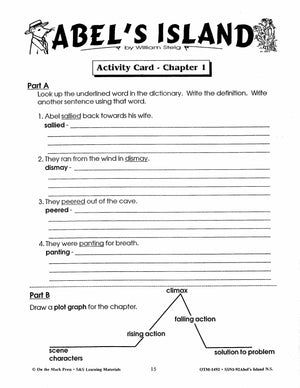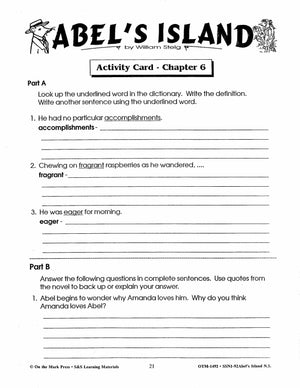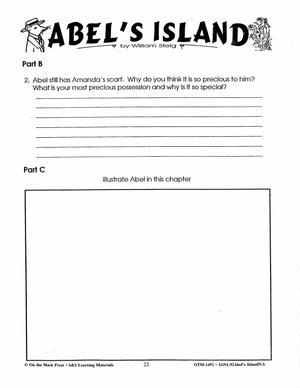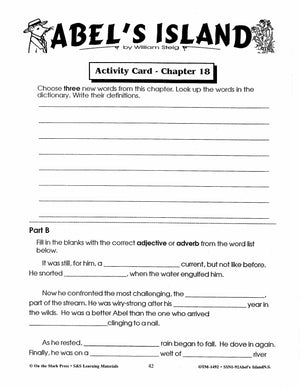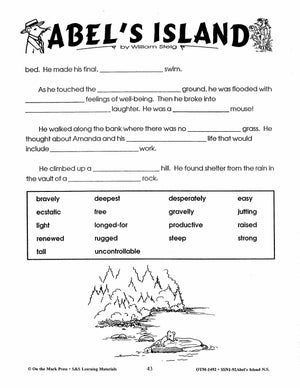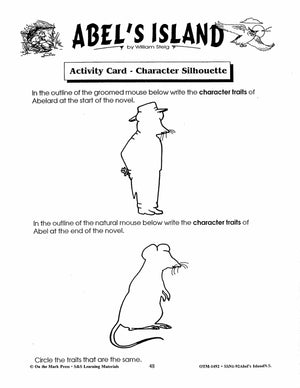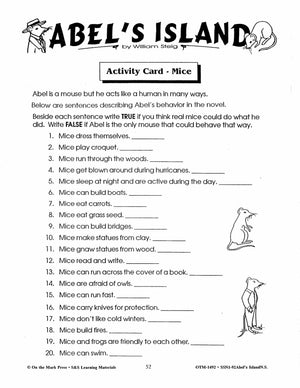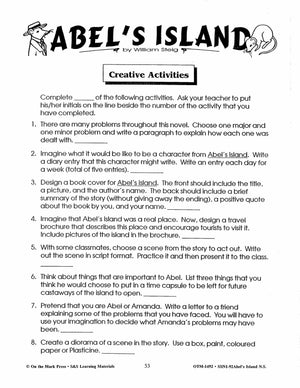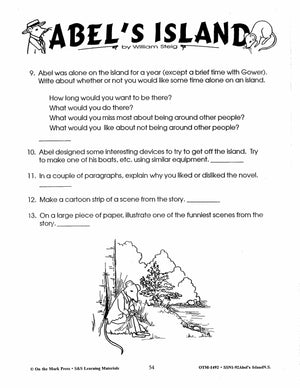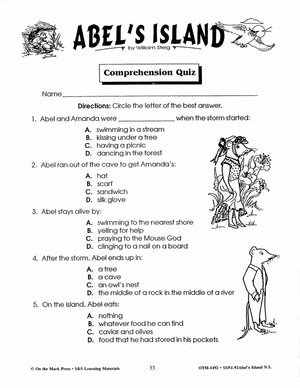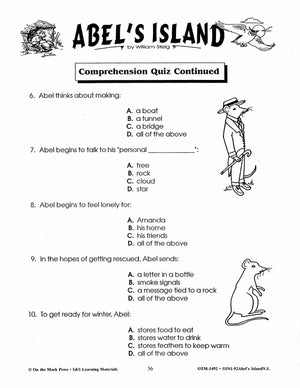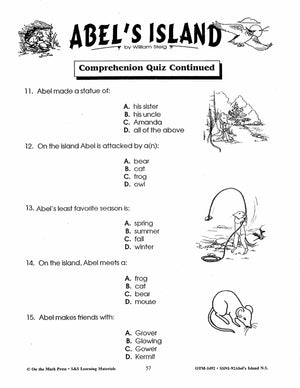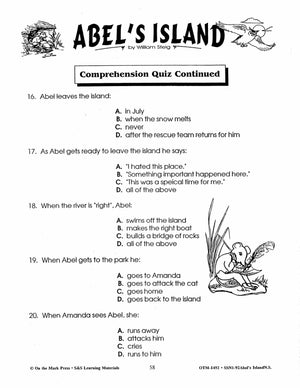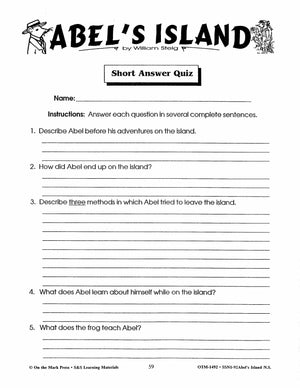 Abel's Island, by William Steig Lit Link Grades 4-6
EBOTM1492
This novel study on Abel's Island by William Steig contains reproducible chapter questions, plus comprehension questions, a story summary, author biography, creative and cross-curricular activities, and a complete answer key. 
Discussion questions for each chapter and a comprehension quiz and short answer quiz complete this guide.
This is a story about an extraordinary mouse and his human qualities. Abel's attitude changes as a result of an eventful year on a deserted island. 
l . To introduce the world of fantasy to students through the writings of William Steig.
2. To teach and reinforce various reading skills and techniques.
3. To develop and improve student creativity.
4. To improve independent reading skills and work habits.
5. To improve and develop higher level thinking skills.
---
---