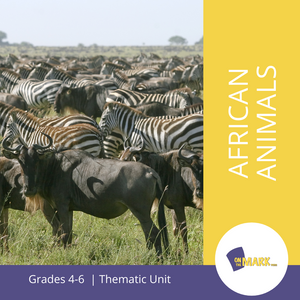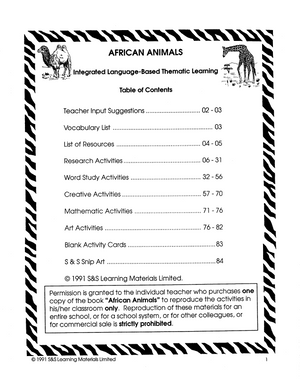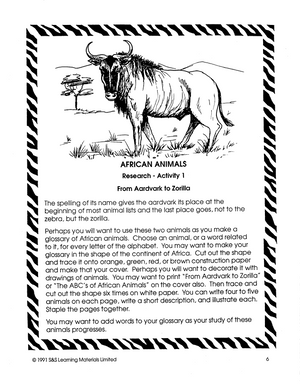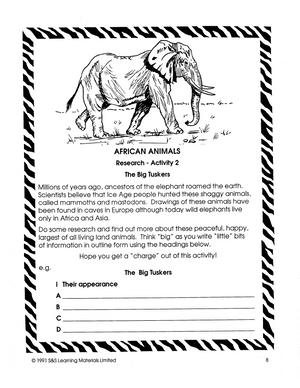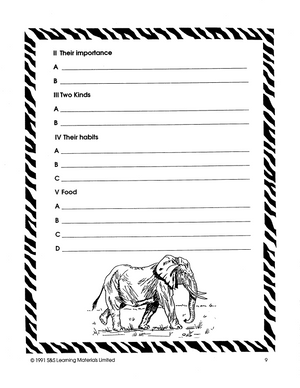 African Animals Grade 4-6
EBB163
Additional information:
Author

:

Clarke, Vi/Melnyk, Leona
Take your students on an African Safari and explore the habits and lifestyles of the animal life located in the hot, steamy jungles and on the dry, flat plains of Africa.
15 information topics include:
From Aardvark to Zorilla, The Big Tusker, Elephant Cousins, Distant Relatives, Tall Tales, All About Antelopes, Ostriches - Flightless wonders, Are Two humps Better than One, Ships of the Desert, Zebras- The Striped Ones, The River Horses, A Scavenger Hunt, Camouflaged Animals, Strange Buddies, and Tracking Down the Wild Cats.
Additional activities in vocabulary, word meanings, comparisons, capitalization, homonyms, creative writing, math, and art are included.
---
---