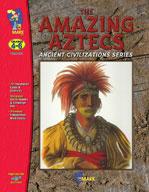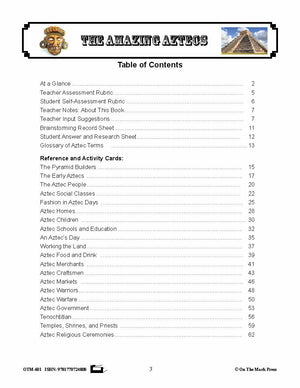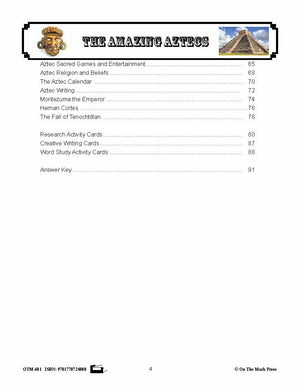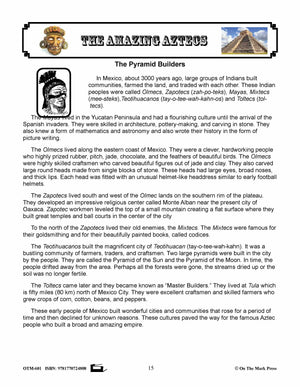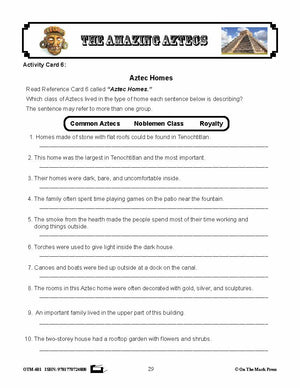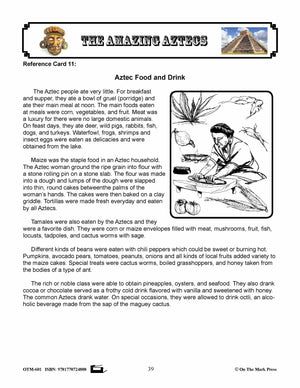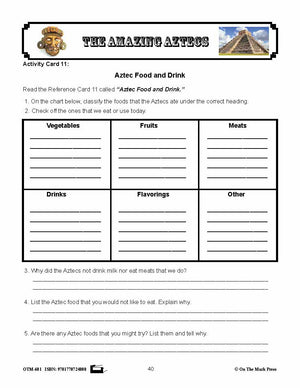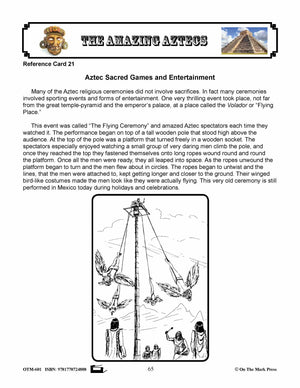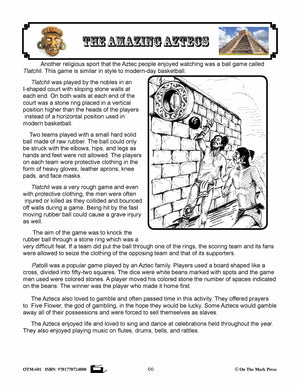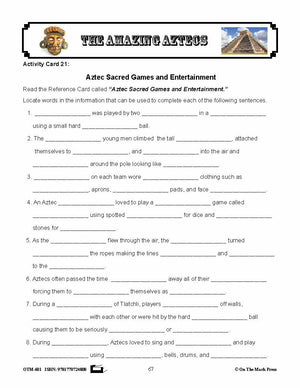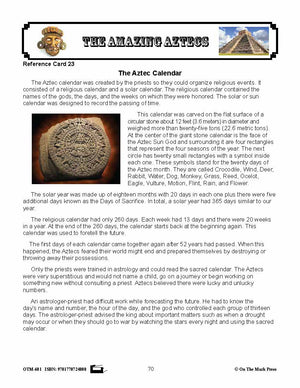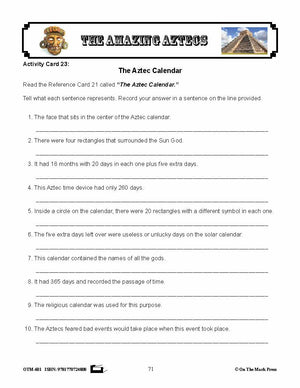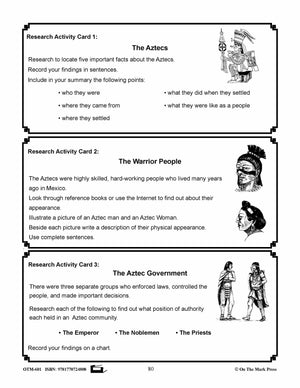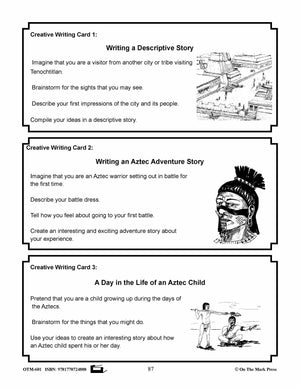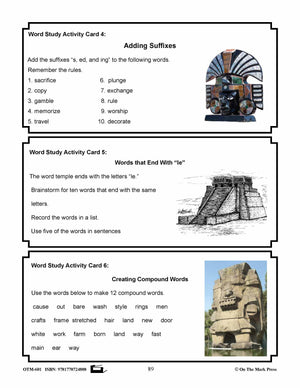 Amazing Aztecs Ancient Civilizations Grades 4-6
EBOTM601
Discover the ancient world of the Aztec people, the island city of Tenochtitlan, The Temple Quarter, royal palaces, Montezuma the King, the Spanish Conquest, and more. Your students will be amazed at how the Aztecs used technology and their environment to meet their physical and social needs.
Integrating history and language arts curriculum, this resource provides activities in reading comprehension, creative writing, word study, research, and art.
Includes 21 information cards, 49 worksheets, and activities.
Reference and Activity Cards:
Aztec Schools and Education

Temples, Shrines, and Priests

Aztec Religious Ceremonies

Aztec Sacred Games and Entertainment

Aztec Religion and Beliefs
96 pages.
**************************************************************************************
Other Ancient Civilization Titles:
Follow us on:
---
---