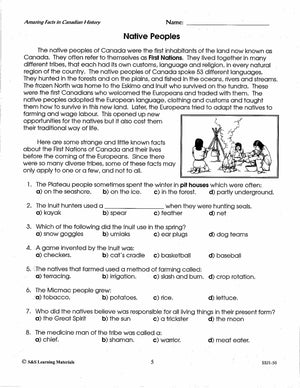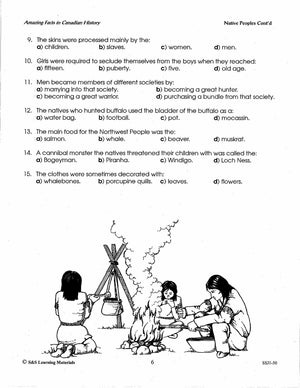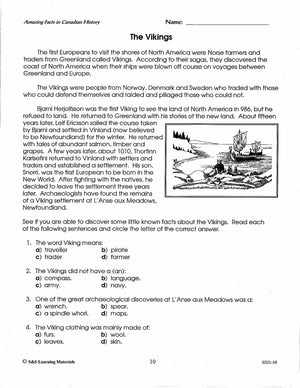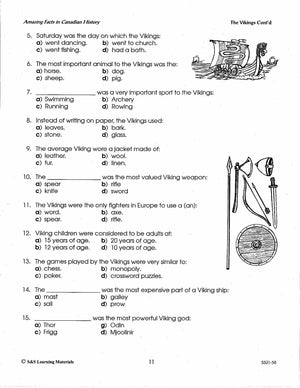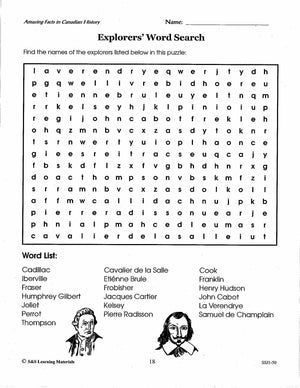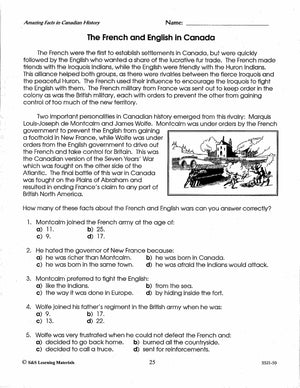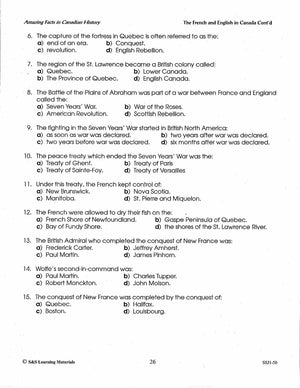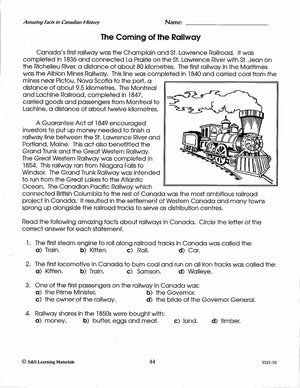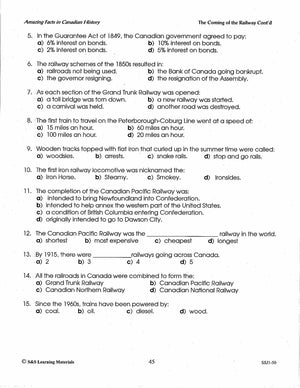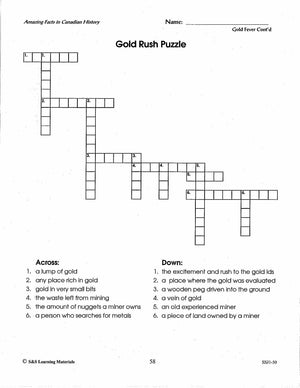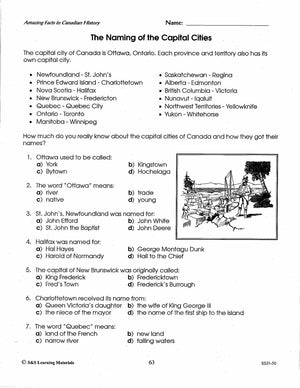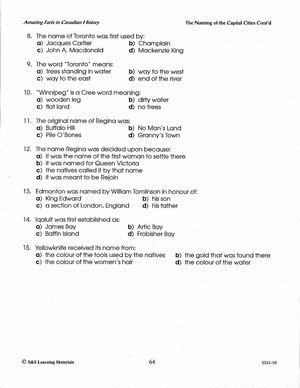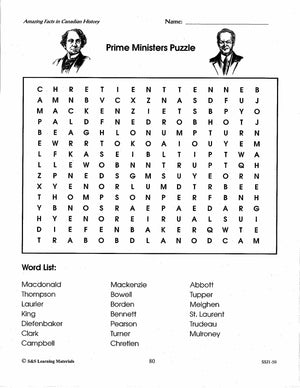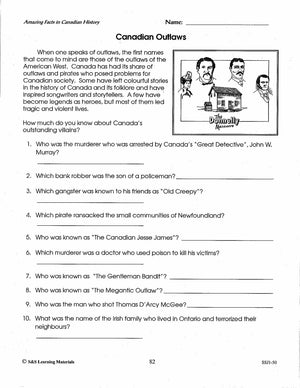 Amazing Facts in Canadian History Grades 4-6
EBJ150
Additional information:
Author

:

Stanford, Frances
Mystery, Myth, or Fact?
With this resource, students will learn little known facts about different aspects of Canada's history, as well as events and personalities in Canada's history.
Also included are discussions on mysteries from Canadian history for students to discuss and debate.
Mystery, Myth or Fact topics:
Native Peoples Pictographs
Native Legend
The Vikings
A Mystery From History: The Beothucks
Explorers of Canada
Explorer Word Search
Samuel de Champlain
The Mystery of Oak Island
The French and English in Canada
The Acadians
The Loyalists
Upper and Lower Canada
The War of 1812
The Reformers and the Durham Report
The Coming of the Railway
Mystery From History: The Franklin Expedition
The Dawn of Confederation
John A. Macdonald
Mystery From History: The Mystery of the Mary Celeste 
Gold Fever
Gold Rush Puzzle
The Alaska Boundary Dispute
Confederation of Canada
The Naming of the Capital Cities
Underground to Canada
World War I
World War II
Two Solitudes
The Fathers of Confederation
Prime Ministers Puzzle
Canadian Outlaws
The Canadian Labour Movement 
The Canadian Constitution
Canadian Inventions
Bibliography
96 pages.
---
---