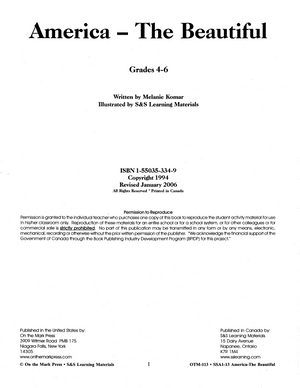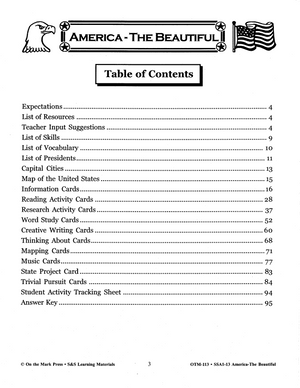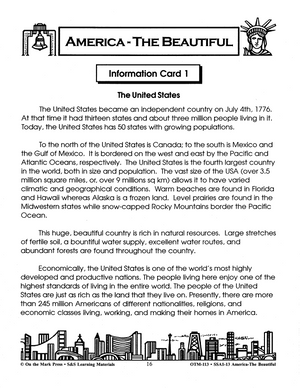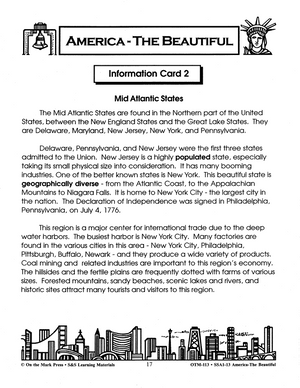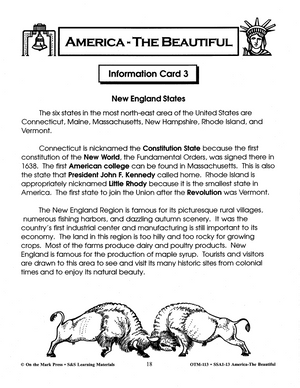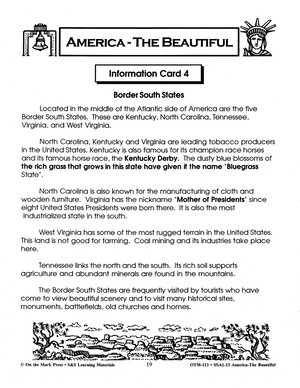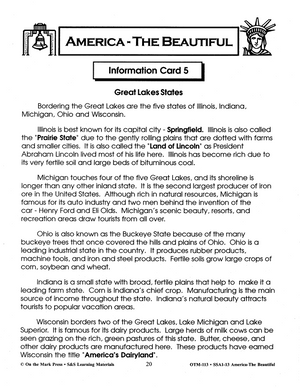 America the Beautiful Grades 4-6
EBOTM113
This resource is activity-based that will familiarize students with the cultures, traditions, and lifestyles of the American people and provide an excellent overview of the country's states and geographical features.
70+ reproducible activities and information cards are integrated across the curriculum.
Assists students to develop skills in reading, writing, math, mapping, research and more.
Includes a project booklet for students to learn about their home state, a list of skills, student tracking sheet and answer key.
96 pages including an answer key.
---
---