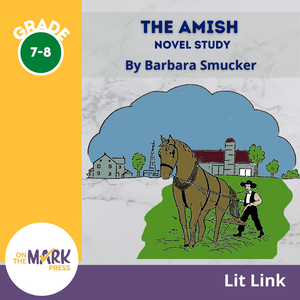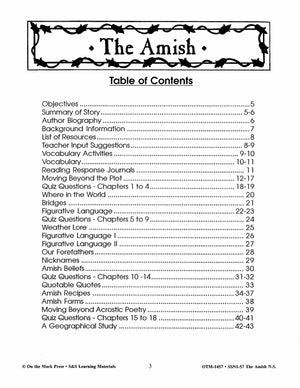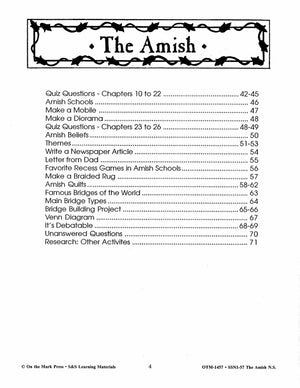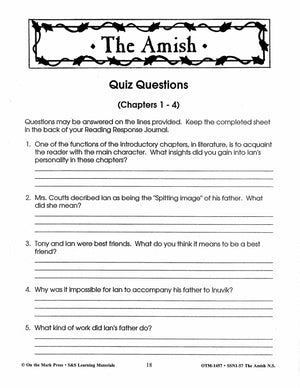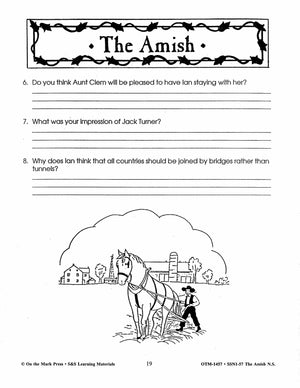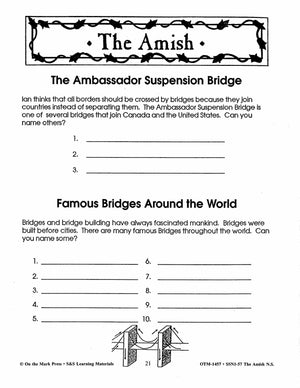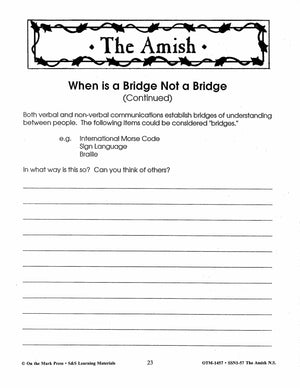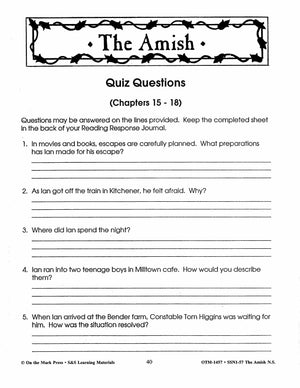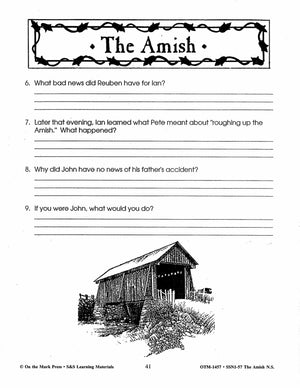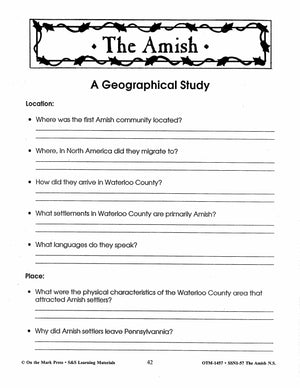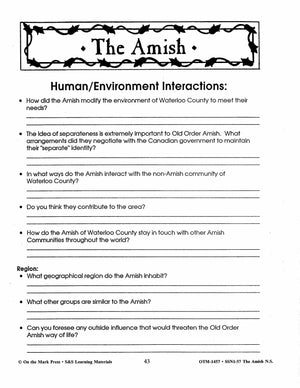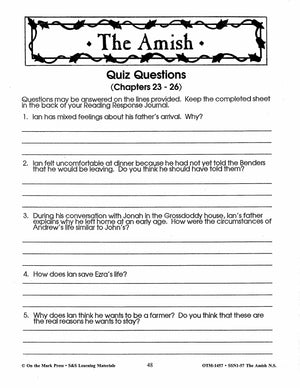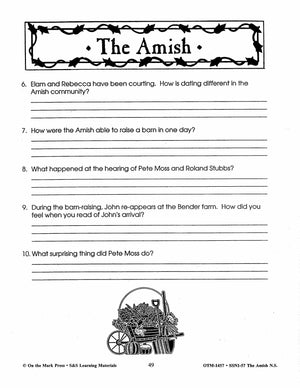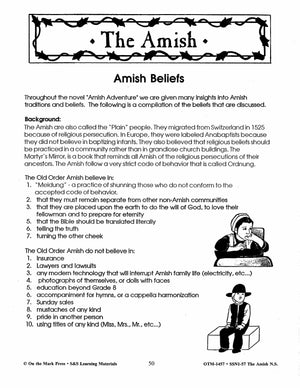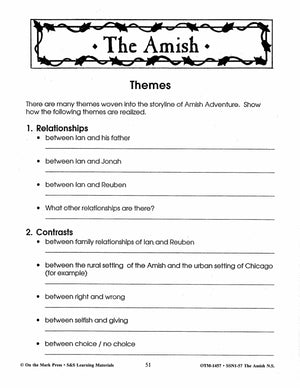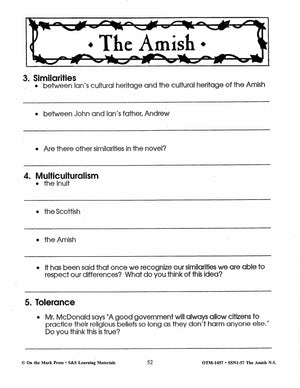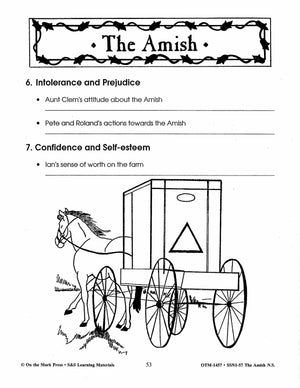 The Amish Adventure, by Barbara Smucker Lit Link Grades 7-8
EBOTM1457
Amish Adventure is a captivating story of a young 12-year-old boy, named Ian McDonald from Chicago who, because of a tragic accident, spends an extended stay with an Amish family in Waterloo County near Kitchener, Ontario. He discovers that they are a gentle, peaceful people who farm their land in the traditional way and made him realize the dangers and difficulties they faced. When they receive disastrous news, Ian is determined to stay to help - but his family has other plans. 
A novel by Barbara Smucker.
Reproducible chapter questions, plus comprehension questions, a story summary, author biography, creative and cross-curricular activities, complete with answer key. 71 pages including an answer key.
1. To make student more aware of the life style, beliefs and culture of the Amish people.
2. To develop a tolerance to people who may live in a different manner.
3. To gain information about a subject by reading literature.
4. To enjoy the writings of a Canadian author.
---
---