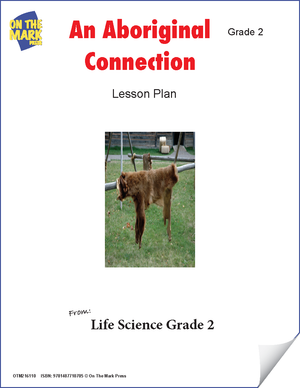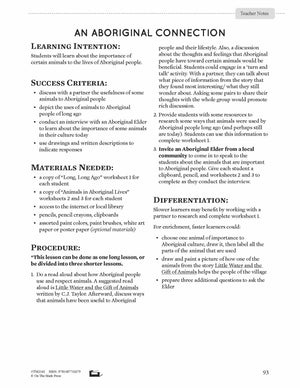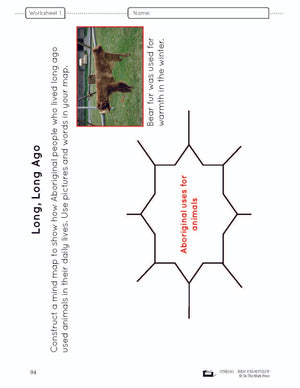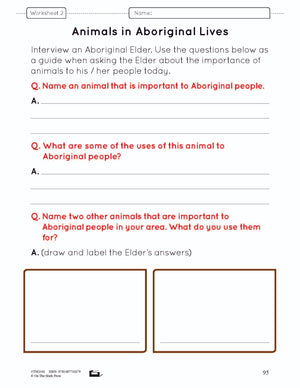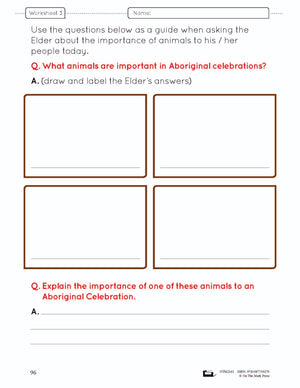 An Aboriginal Connection Grade 2
EBOTM216110
Students will learn about the importance of certain animals to the lives of Aboriginal people. 4 pages.
discuss with a partner the usefulness of some animals to Aboriginal people

depict the uses of animals to Aboriginal people of long ago

conduct an interview with an Aboriginal Elder to learn about the importance of some animals in their culture today

use drawings and written descriptions to indicate responses
Suggestions for differentiation are also included so that all students can be successful in the learning environment.
---
---