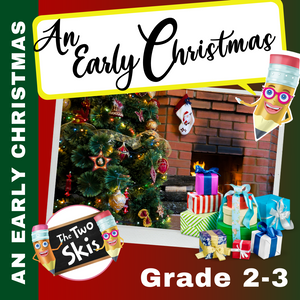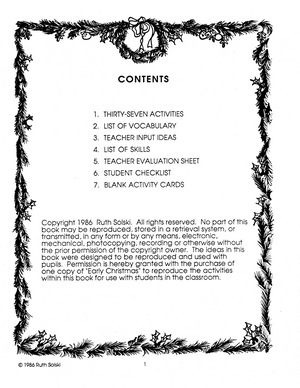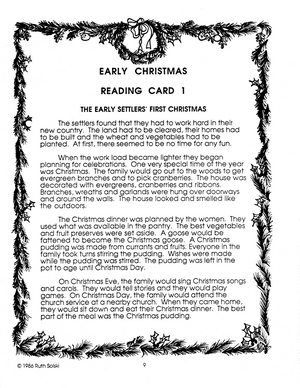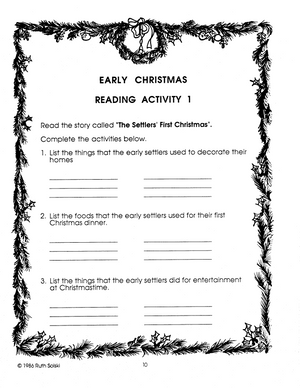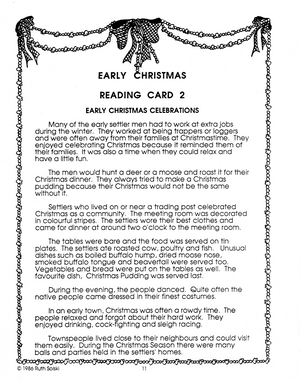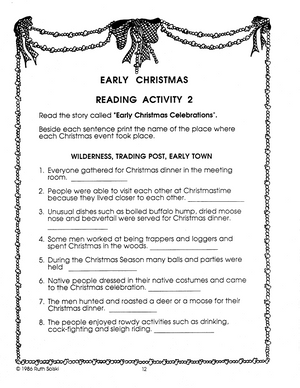 An Early Christmas Grades 3-5
EBC106
Travel back in time and have an early Christmas.
Your students will develop an appreciation for the joy and beauty of this festive season. Information cards focus on settlers' first Christmas and early Christmas celebrations, dinner, decorations, Santa Claus, presents, Christmas cards, and customs.
Students are asked to compare early Christmas traditions to their traditions today.
38 activities.
---
---