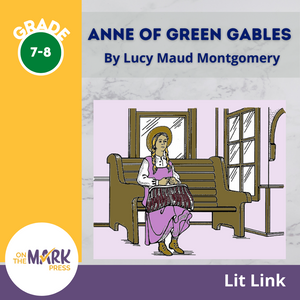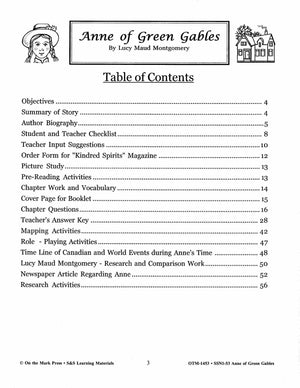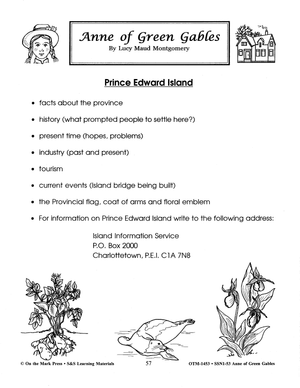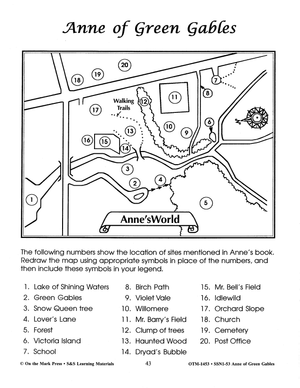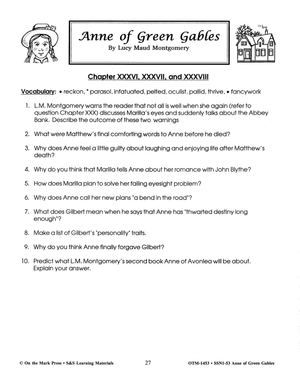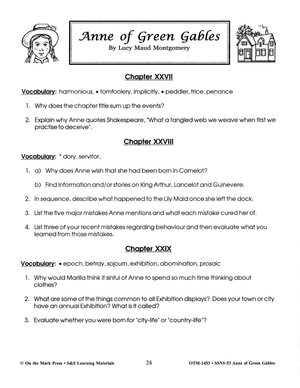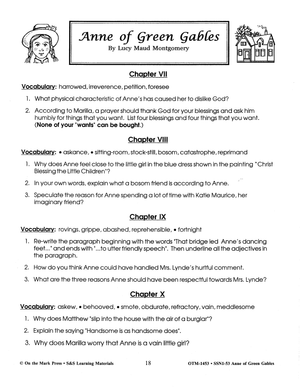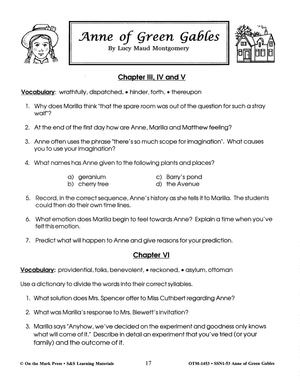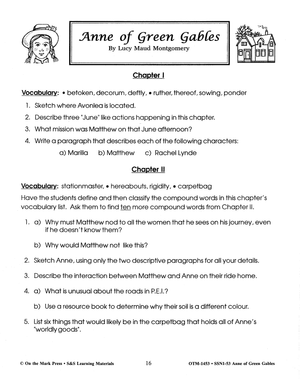 Anne of Green Gables, by Lucy Maud Montgomery Lit Link Grades 7-8
EBOTM1453
Marilla Cuthbert and her brother Matthew want a sturdy boy to help with the chores on their farm located in Prince Edward Island, Canada. They applied to the local orphan asylum for a boy and they were surprised when a scrawny big-eyed girl named Anne was waiting for them at the train station. Anne Shirley was dramatic, imaginative, strong willed young lady who was determined to remain at green Gables. Despite their misgivings, the Cuthbert's finally allow Anne to stay, a decision that changed all of their lives.
Novel by Lucy Maud Montgomery.
Reproducible chapter questions, plus comprehension questions, a story summary, author biography, creative and cross curricular activities, complete with answer key.
64 pages including an answer key.
1. To introduce the students to the writings of a Canadian author.
2. To acquaint the students with the lifestyles of the people during the late 18oo's on Prince Edward Island.
3. To explore the various aspects of being an orphan during the late 18oo's.
4. To relate how characters in a story feel and change throughout it.
---
---