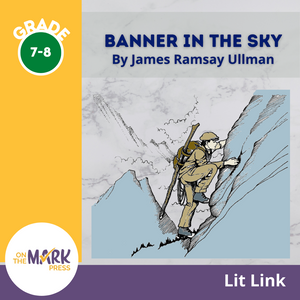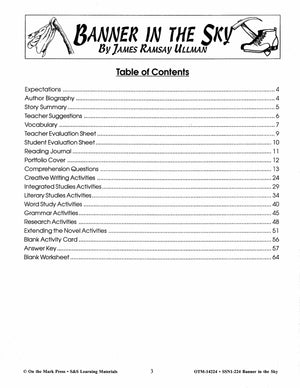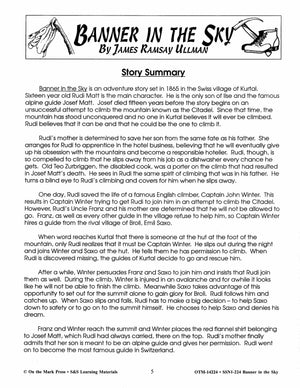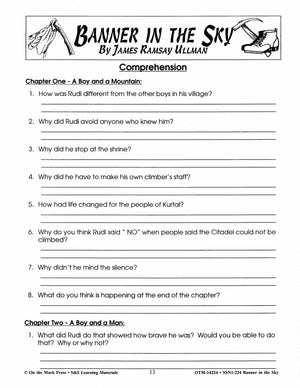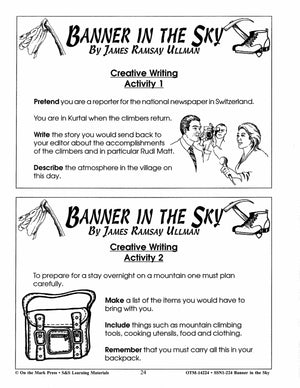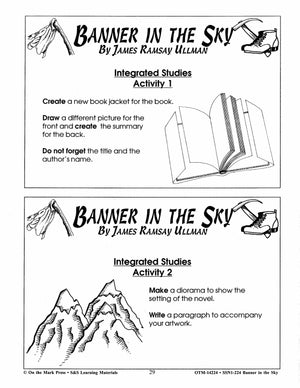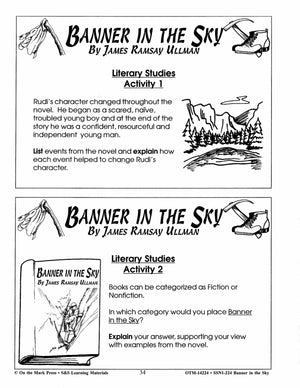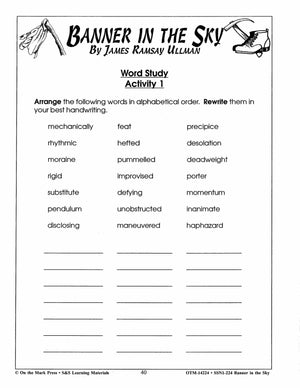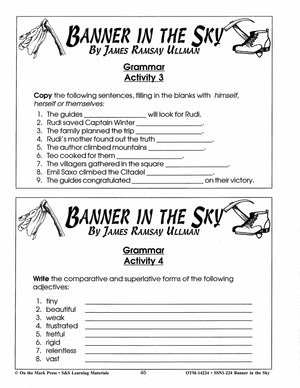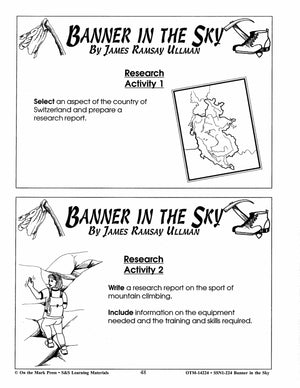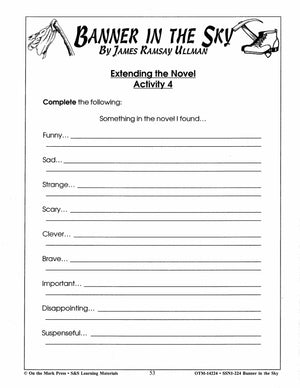 Banner in the Sky, by James Ramsey Ullman Lit Link Grades 7-8
EBOTM14224
Additional information:
Author

:

Stanford, Frances
Set in 1865 in the Swiss village of Krutal, sixteen-year old Rudi Matt is the main character, He is the only son of Isle and the famous alpine guide Josef Matt. Josef died fifteen years before the story begins on an unsuccessful attempt to climb the mountain known as the Citadel. Since that time, the mountain has stood unconquered and no one on Kurtal believes it will ever be climbed. Rudi believes that it can be and that he is the one to climb it.
Reproducible chapter questions, plus comprehension questions, a story summary, author biography, creative and cross curricular activities, complete with answer key. 64 pages.
delight in reading and become life-long readers.

develop an awareness of how a novel is constructed.

develop their skills in reading, writing, listening and oral communication.

develop their skills in communicating and working in a group.

develop self-understanding, social awareness and compassion.

be introduced to the works of James Ramsay Ullman.

be introduced to reading about events in another country.
Novel by James Ramsey Ullman.
---
---