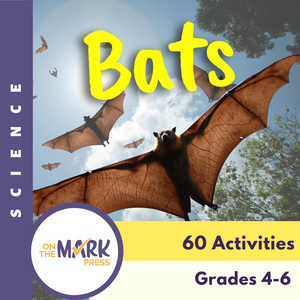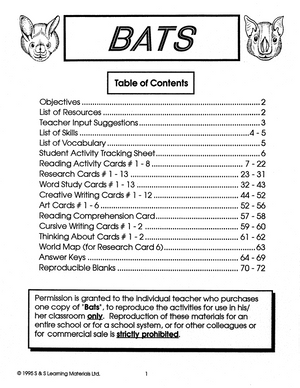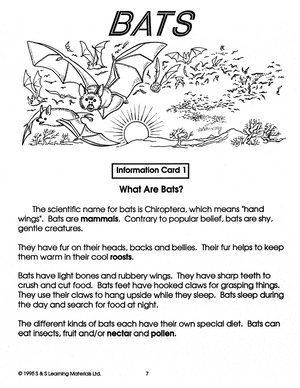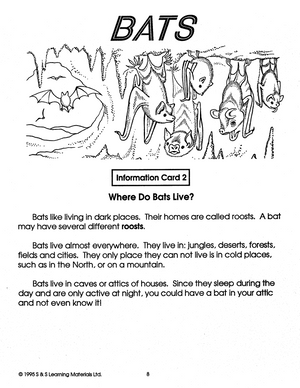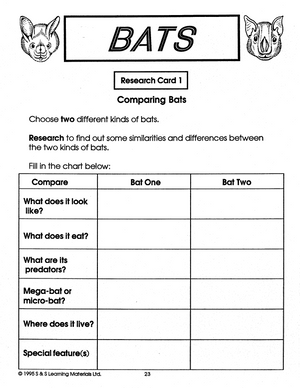 Bats Grades 4-6
EBB182
Students will enjoy unraveling the mysteries of bats. Learn if these amazing mammals really do drink blood, are blind, hang upside down, and more.
Study different kinds of bats and find out about their habitat, eating habits, mating patterns, and physical characteristics.
Activities focus on reading activities, research, creative writing, word study, art, reading comprehension and creative writing.
60 activities.
72 pages.
---
---