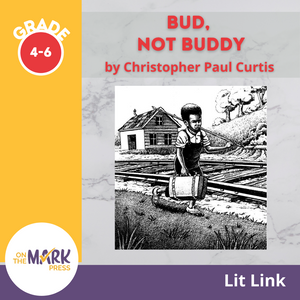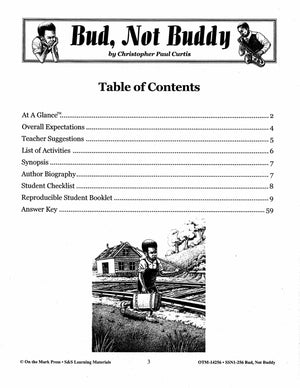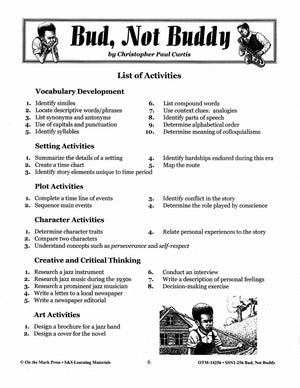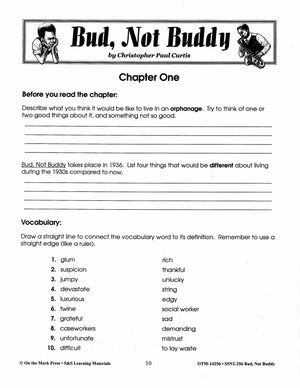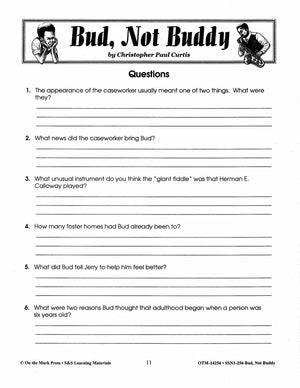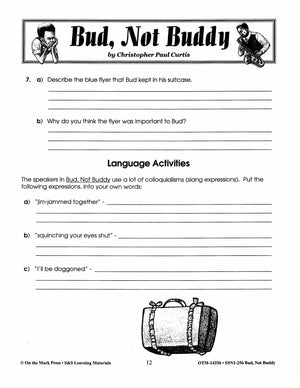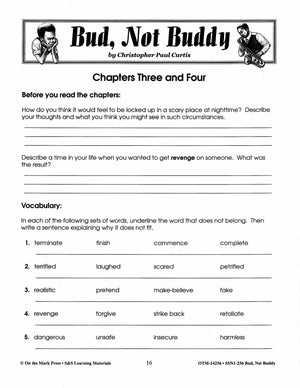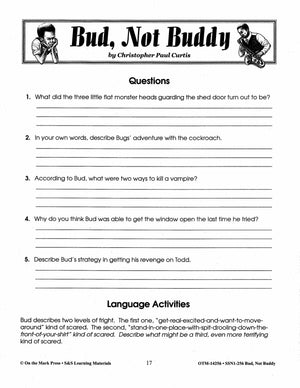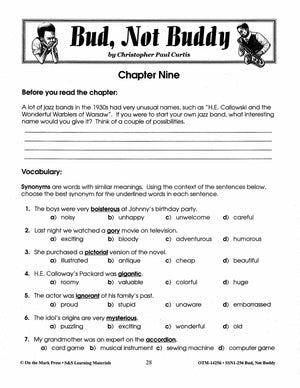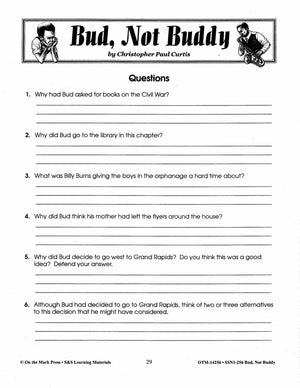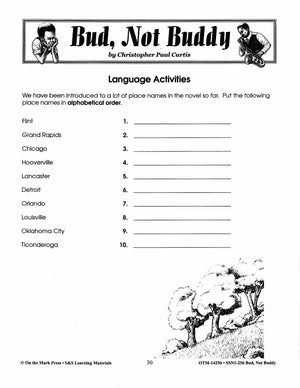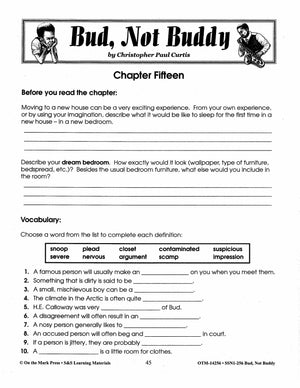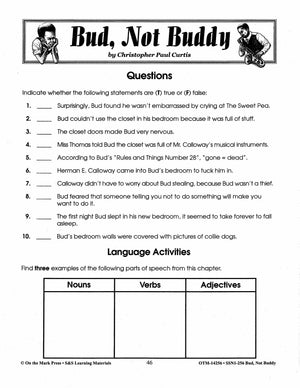 Bud, Not Buddy, by Christopher Paul Curtis Lit Link Grades 4-6
EBOTM14256
It's 1936 in Flint, Michigan, and 10-year-old Bud (not buddy) Caldwell is on the run. Armed only with his suitcase and an old flyer advertising Herman E. Calloway and his famous band, the Dusty Devastators of the Depression, Bud is determined to find a father who disappeared around the time that he was born.
Reproducible chapter questions, plus comprehension questions, a story summary, author biography, creative and cross curricular activities, complete with answer key. 64 pages
Novel by Christopher Paul Curtis.
develop their skills in reading, writing, listening and oral communication

use good literature as a vehicle for developing skills required by curriculum expectations: reasoning and critical thinking, knowledge of language structure, vocabulary building, and use of conventions

become meaningfully engaged in the drama of literature through a variety of types of questions and activities

identify and describe elements of stories (i.e. plot, main idea, characters, setting)

learn and review many skills in order to develop good reading habits

provide clear answers to questions and well-constructed explanations

organize and classify information to clarify thinking

learn about the destructive nature of racial and societal prejudice

relate events and feelings found in novels to their own lives and experiences

appreciate the importance of friendship and loyalty in personal relationships

learn the importance of dealing with adversity and developing perseverance in the face of adversity

state their own interpretation of a written work, using evidence from the work and from their own knowledge and experience
---
---