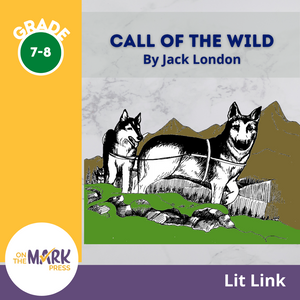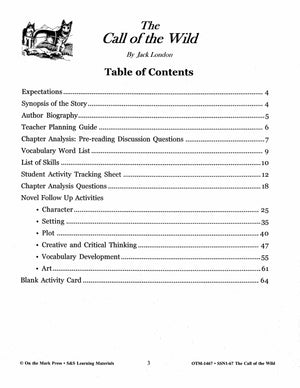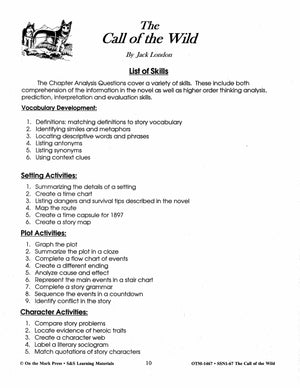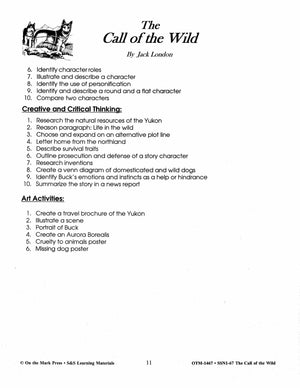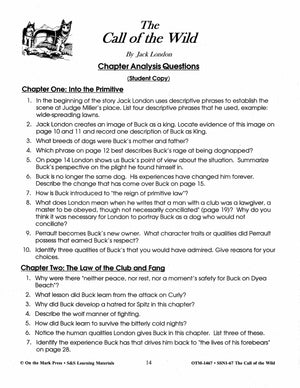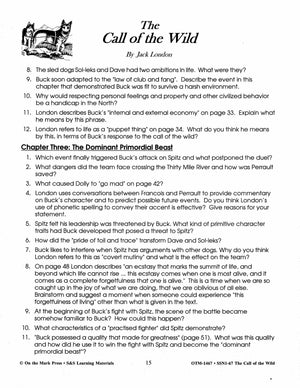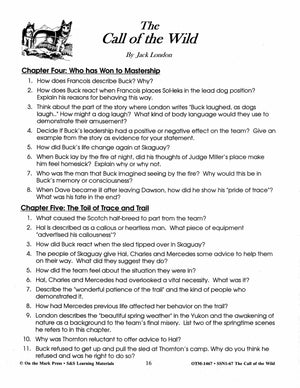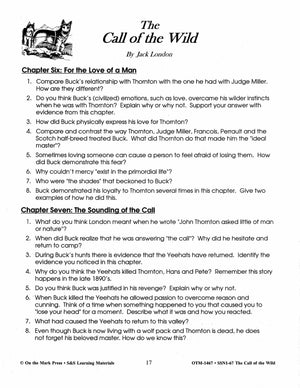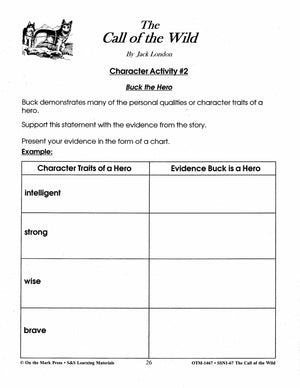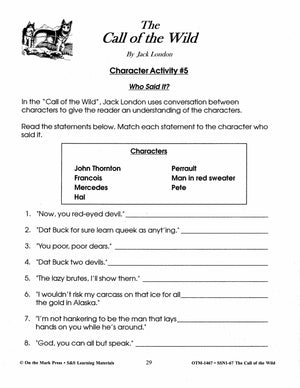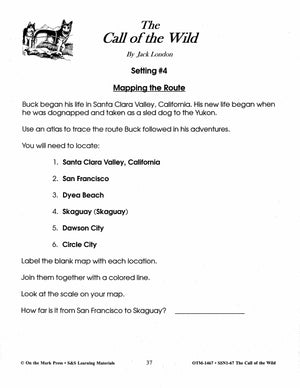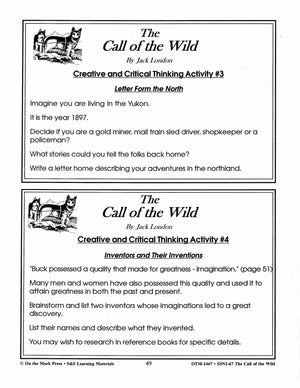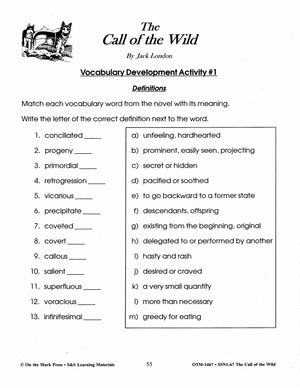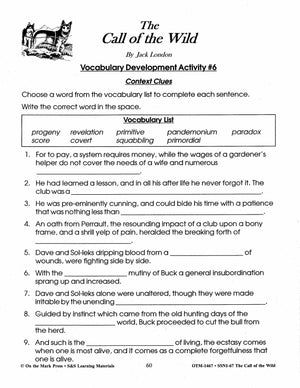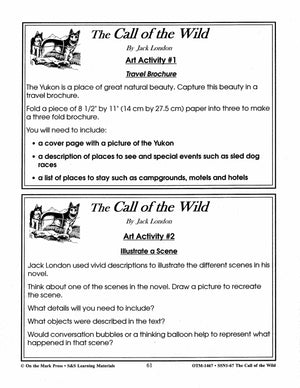 Call of the Wild, by Jack London Lit Link Grades 7-8
EBOTM1467
Additional information:
Author

:

Southall, Margot
At first Buck, a domestic dog does not understand his restlessness. Something is calling him, a sound, a feeling, a desire, too compelling to ignore. Day after day it grows more urgent, until finally the magnificent dog understands and obeys. Buck has to leave the world of human beings and campfires to become a sled dog in the wilds of the Yukon Territory.
Chapter questions and answer key, language and literacy activities as well as a teacher guide for easy implementation. 64 pages including an answer key.
1. To introduce students to the literary genre of the author Jack London.
2. To demonstrate the bond, respect and friendship that can be obtained between a man and an animal.
3. To show how one can endure and overcome cruel and difficult adversities in one's life.
4. To make students more aware of the climate, location and geographical aspects of the Yukon, a territory found in Canada.
5. To acquaint students with the hardships, dangers met and lifestyles of people during the Gold Rush on the Klondike River in the Yukon.
---
---