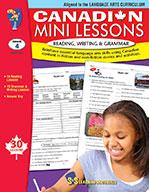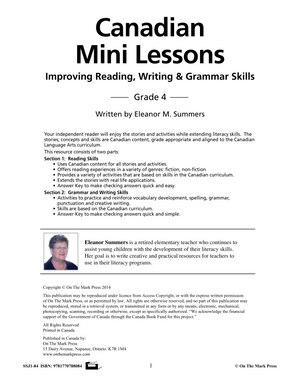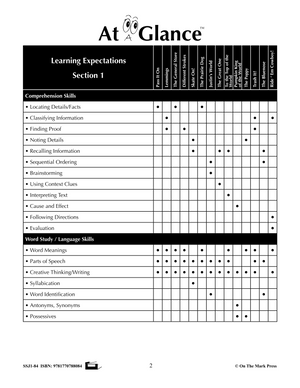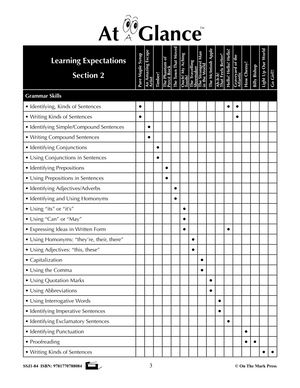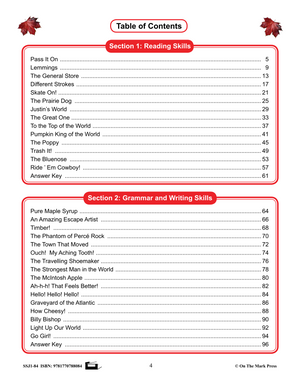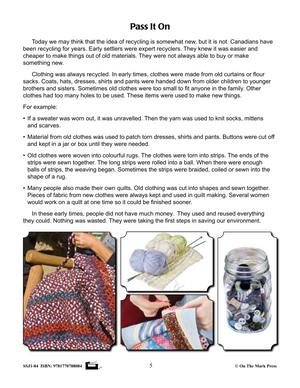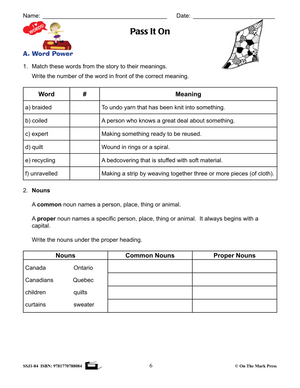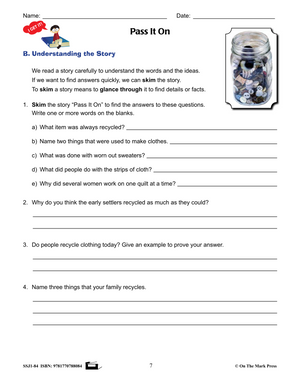 Canadian Mini Lessons: Improving Reading, Grammar and Writing Skills Grade 4
EBJ184
Additional information:
Author

:

Summers, Eleanor M.
Your emerging reader will enjoy the stories and activities while further developing literacy skills. The stories, concepts, and skills are Canadian content, grade-appropriate, and aligned with the Canadian Language Arts curriculum. 
PRINT and students can get started quickly. Great for bell work, extra practice, and home work. 96 pages
This resource consists of two parts:
Section 1: Reading Skills
Uses Canadian content for all stories and activities
Offers reading experiences in a variety of genres: fiction, non-fiction
Provides a variety of activities that are based on skills in the Canadian curriculum
Extends the stories with real life applications
Answer Key to make checking answers quick and easy
Pass It On

Lemmings

The General Store

Different Strokes

Skate On!

The Prairie Dog

Justin's World

The Great One

To the Top of the World

Pumpkin King of the World

The Poppy

Trash It!

The Bluenose

Ride ' Em Cowboy!
Section 2: Grammar and Writing Skills
Activities to practice and reinforce vocabulary development, spelling, grammar, punctuation and creative writing

Skills are based on the Canadian curriculum

Answer Key to make checking answers quick and simple
Grammar and Writing Topics:

Pure Maple Syrup

An Amazing Escape Artist

Timber!

The Phantom of Percé Rock

The Town That Moved

Ouch! My Aching Tooth!

The Travelling Shoemaker

The Strongest Man in the World

The McIntosh Apple

Ah-h-h! That Feels Better!

Hello! Hello! Hello!

Graveyard of the Atlantic

How Cheesy!

Billy Bishop

Light Up Our World

Go Girl!
---
---