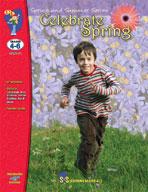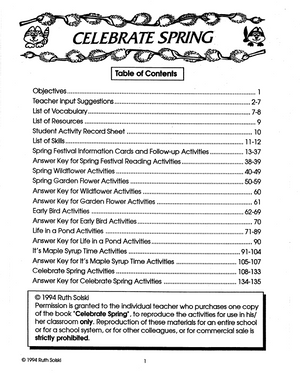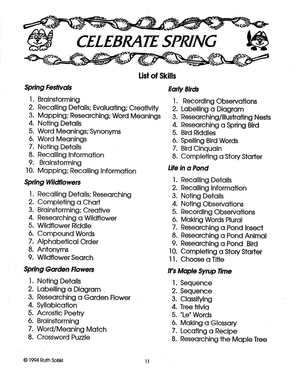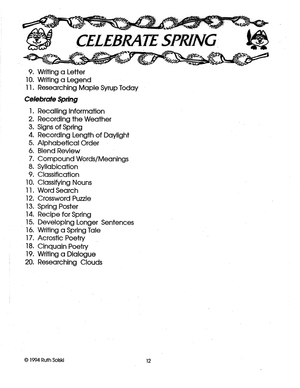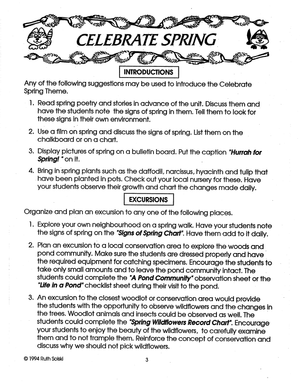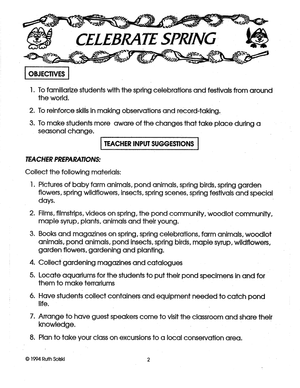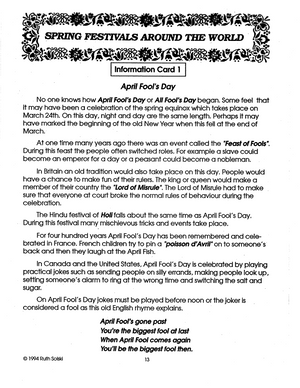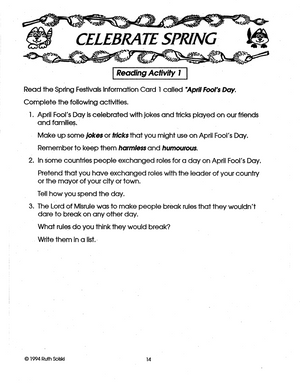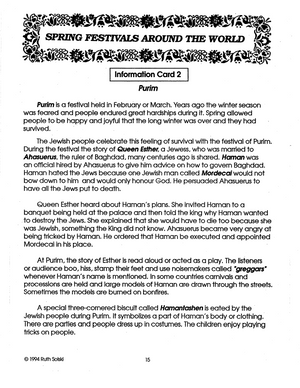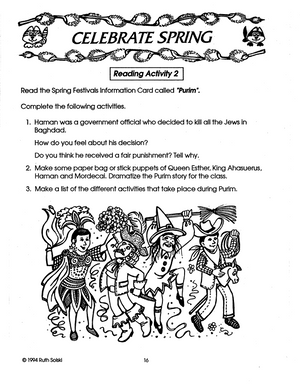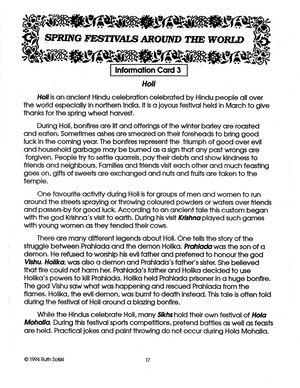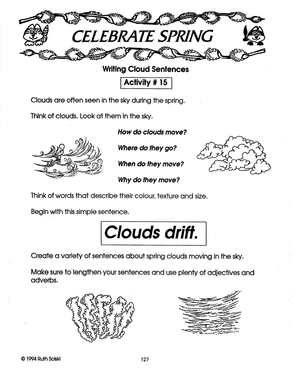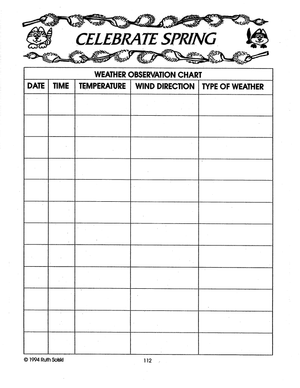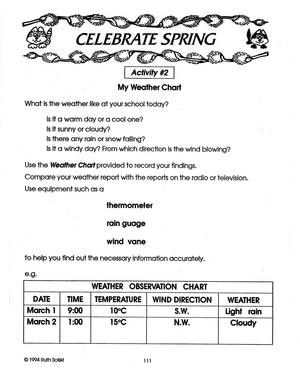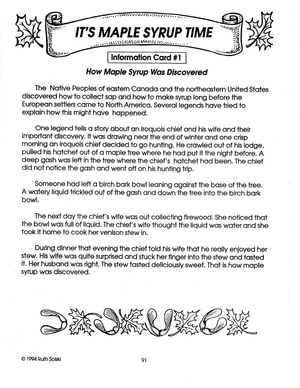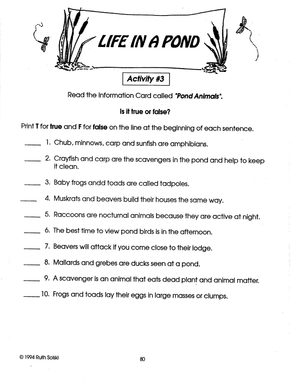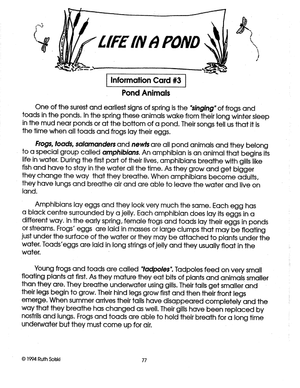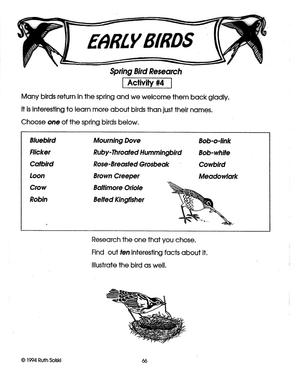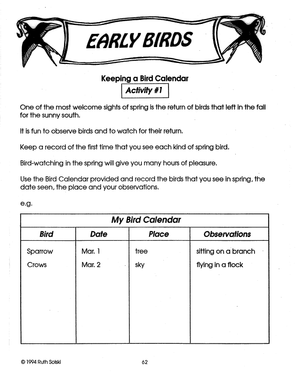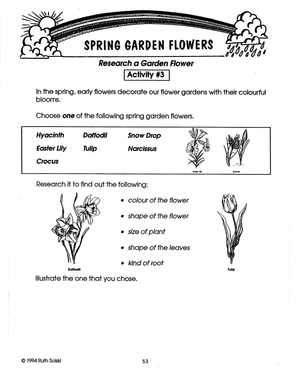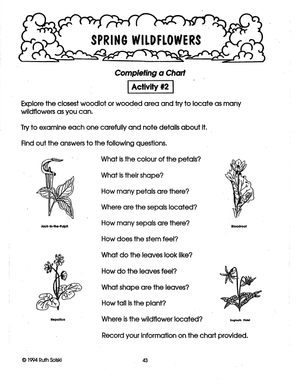 Celebrate Spring Grades 4-6
EBM111
77 activities and worksheets on spring topics including flowers, birds and pond life provide the backdrop for classification, research, and science activities as well as word study and creativity. The topic of maple syrup is rich in history and weather provides opportunities for practice in data management and graphing. Literacy and social studies are integrated in the section on spring festivals from around the world that explore multiculturalism and practice reading comprehension and vocabulary skills.
 Learning Objectives of this unit:
To familiarize students with the spring celebrations and festivals from around the world.

To reinforce skills in making observations and record-taking.

To make students more aware of the changes that take place during a seasonal change.
Spring Festival Information Cards and Follow-up Activities

Spring Wildflower Activities

Spring Garden Flower Activities

Life in a Pond Activities

It's Maple Syrup Time Activities

Celebrate Spring Activities
Learning Center Topics and List Skills:
2. Recalling Details; Evaluating; Creativity
3. Mapping; Researching; Word Meanings
5. Word Meanings; Synonyms
10. Mapping; Recalling Information
l . Recalling Details; Researching
3. Brainstorming; Creative
4. Researching a Wildflower
3. Researching a Garden Flower
1. Recording Observations
3. Researching/Illustrating Nests
4. Researching a Spring Bird
8. Completing a Story Starter
5. Recording Observations
7. Researching a Pond Insect
8. Researching a Pond Animal
9. Researching a Pond Bird
10. Completing a Story Starter
8. Researching the Maple Tree
11. Researching Maple Syrup Today
4. Recording Length of Daylight
7. Compound Words/Meanings
15. Developing Longer Sentences
16. Writing a Spring Tale
---
---