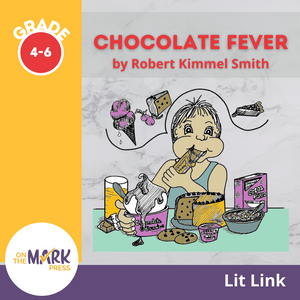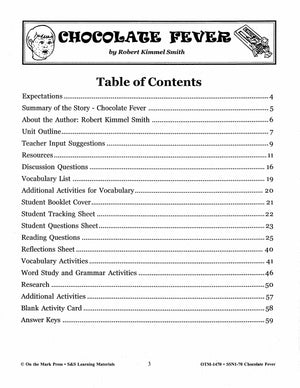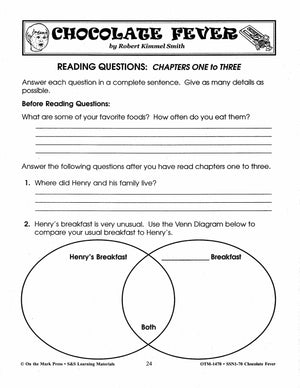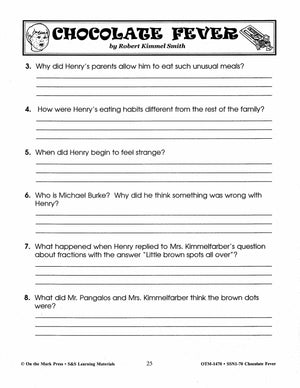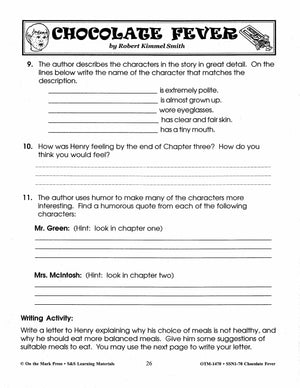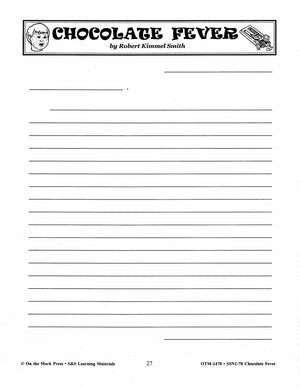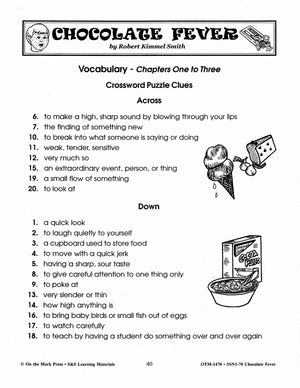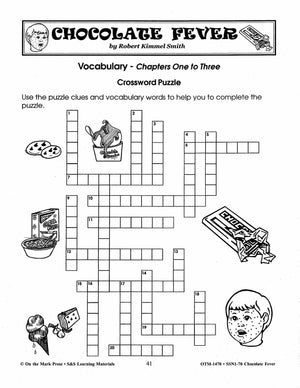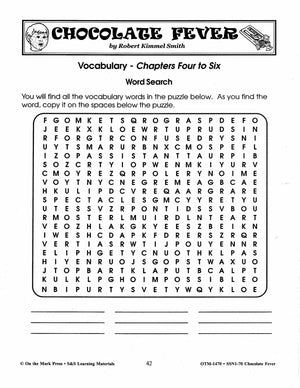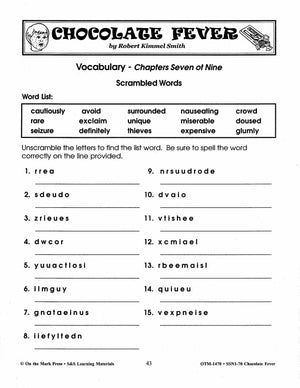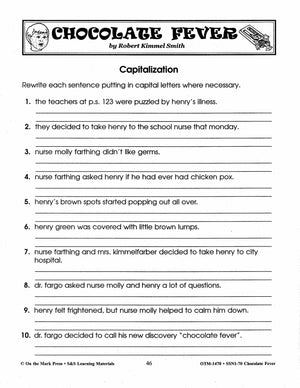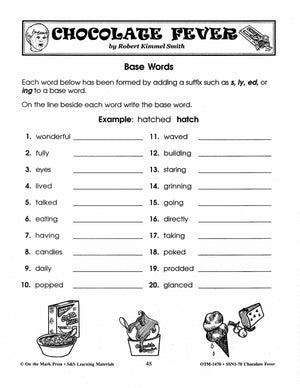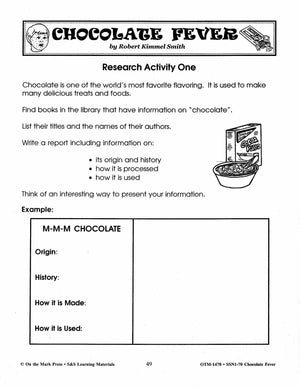 Chocolate Fever, by Robert Kimmel Smith Lit Link Grades 4-6
EBOTM1470
Henry made medical history with the first case ever of Chocolate Fever. Humor is the main theme keeping children smiling as they read the scary or sad parts of the novel. Sense of self is also a theme as Henry learns self-control and pride in himself.

Novel by Robert Kimmel Smith.
Reproducible chapter questions, plus comprehension questions, a story summary, author biography, creative and cross curricular activities, complete with answer key.
By the end of this resource, students should be able to:
read independently selecting and using a variety of reading strategies.

state their own interpretation of a written work, supporting and using evidence from the work and from their own knowledge and experience.

understand the vocabulary and language structures appropriate for their grade level.

use conventions of written materials to help them understand and use the materials.
communicate ideas and information for a variety of purposes.

use and spell correctly the vocabulary appropriate for their grade level.

produce pieces of writing using a variety of forms (poems, letters, stories, and reports).

use correctly the conventions specified for their grade level.
ORAL AND VISUAL COMMUNICATION:

communicate information, explain a variety of ideas, and follow the teacher's instructions.

ask and answer questions on a variety of topics to acquire and clarify information.

communicate a main idea about a topic and describe a sequence of events.

create a variety of media works.
---
---