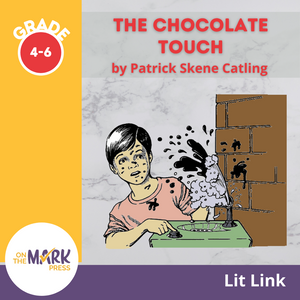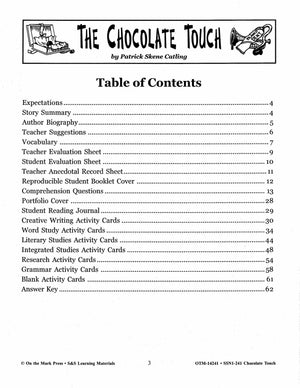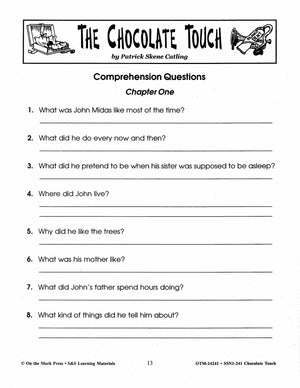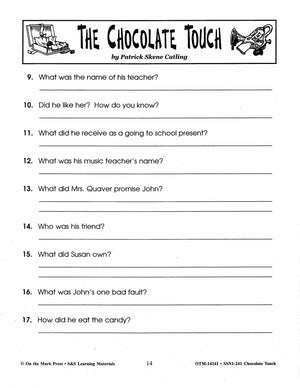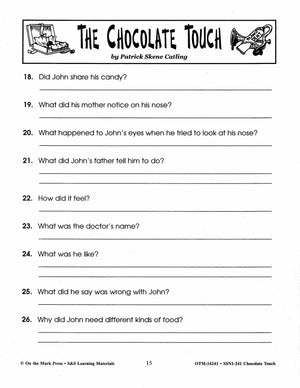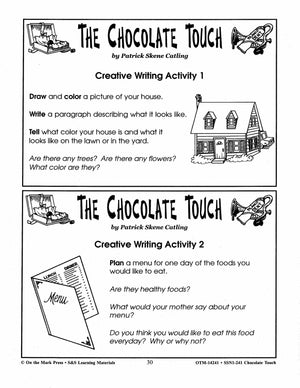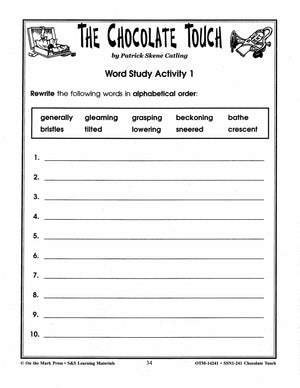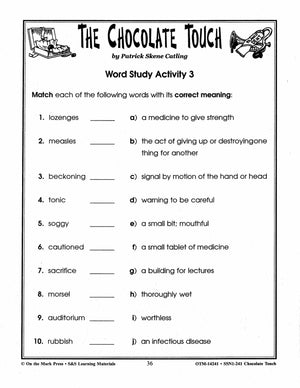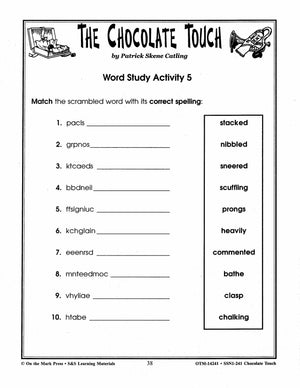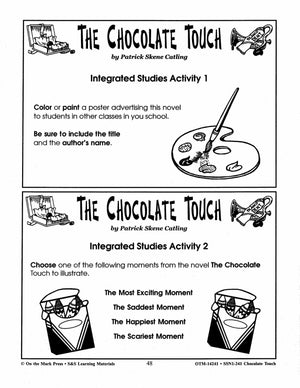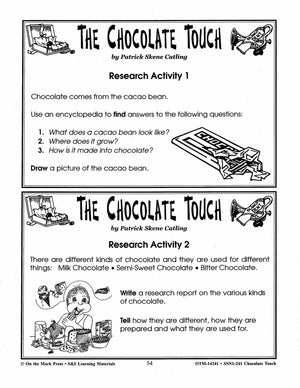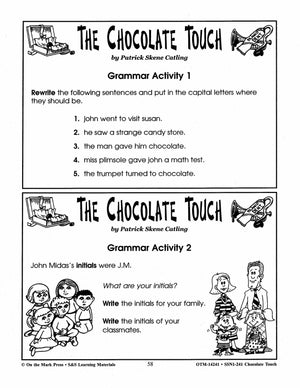 Chocolate Touch, by Patrick Skene Cating Lit Link Grades 4-6
EBOTM14241
Additional information:
Author

:

Stanford, Frances
A boy eats a piece of magical chocolate which changes his life and his eating habits.
Reproducible chapter questions, plus comprehension questions, a story summary, author biography, creative and cross curricular activities, complete with answer key. 64 pages.
Students will:

become familiar with an author and his writings and style of writing.

develop literacy strategies necessary to obtain meaning from print.

be able to read to find new information about a topic deriving it from print and pictures.

develop their ability to think and write creatively.
Novel by Patrick Skene Cating.
---
---