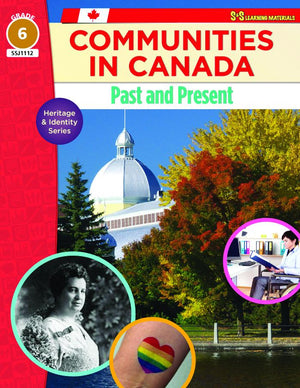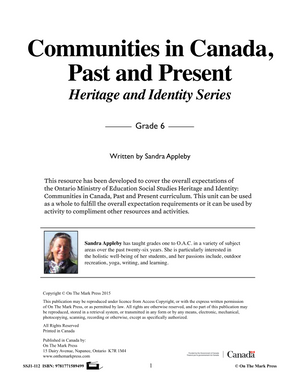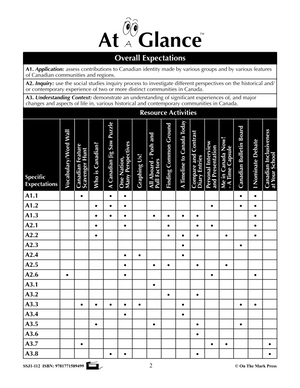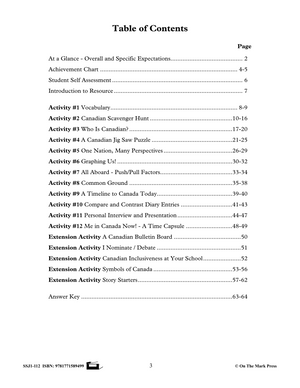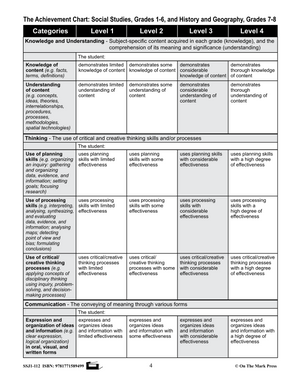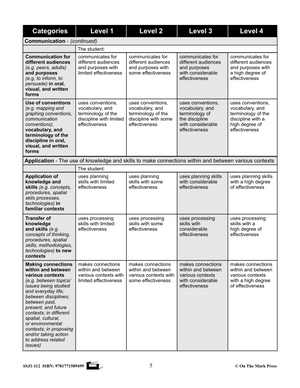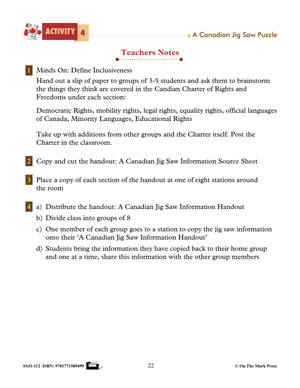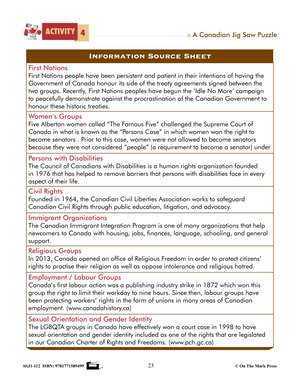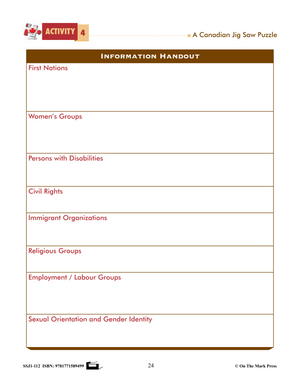 Communities in Canada: Past and Present Grade 6 Ontario Social Studies Curriculum
EBJ1112
This resource has been developed to cover the overall expectations of the Ontario Ministry of Education Social Studies Heritage & Identity: Communities in Canada, Past & Present curriculum.
This unit can be used as a whole to fulfill the overall expectation requirements or it can be used by activity to compliment other resources and activities.
Goals of this resource:
To identify and asses contributions to Canadian identity made by various groups and by various features of Canadian communities and regions
To use the social studies inquiry process to investigate different perspectives of the historical and/or contemporary experience of two or more distinct communities in Canada
To promote an understanding of significant experiences of, and major changes and aspects of life in various historical and contemporary communities in Canada
Includes 12 activities, 5 extension activities, teacher guide and assessments. 
Activity #1 Vocabulary
Activity #2 Canadian Scavenger Hunt
Activity #3 Who Is Canadian?
Activity #4 A Canadian Jig Saw Puzzle
Activity #5 One Nation, Many Perspectives
Activity #6 Graphing Us!
Activity #7 All Aboard - Push/Pull Factors
Activity #8 Common Ground
Activity #9 A Timeline to Canada Today
Activity #10 Compare and Contrast Diary Entries
Activity #11 Personal Interview and Presentation
Activity #12 Me in Canada Now! - A Time Capsule
Extension Activity A Canadian Bulletin Board
Extension Activity I Nominate / Debate
Extension Activity Canadian Inclusiveness at Your School
Extension Activity Symbols of Canada
Extension Activity Story Starters
64 Pages
---
---