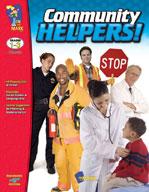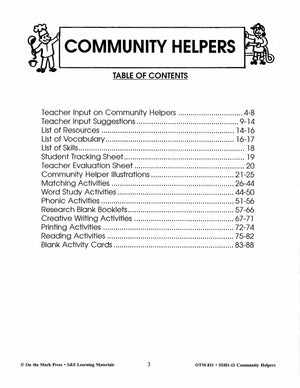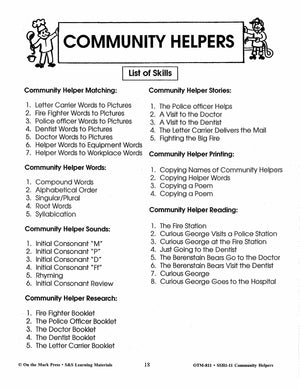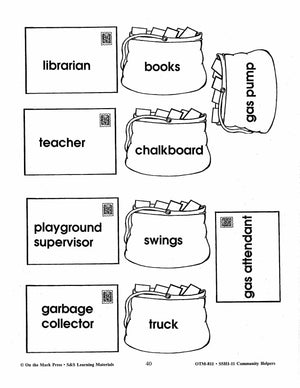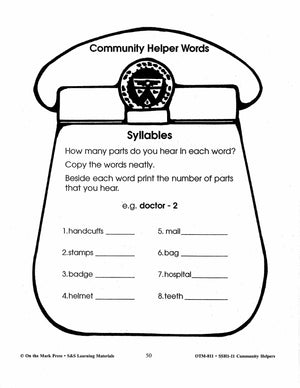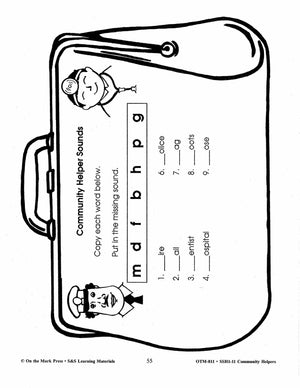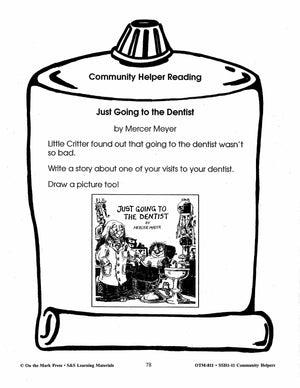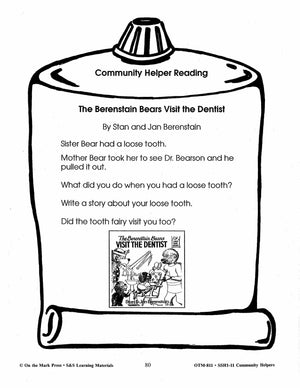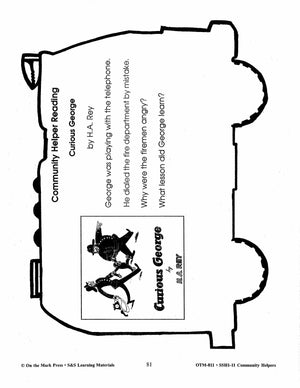 Community Helpers Grades 1-3
EBOTM811
40 reproducible student activities integrating social studies and language arts enable you to boost your teaching efficiency and effectiveness. Students will explore the important roles of community helpers who keep their community safe and healthy.
Get started quickly with teacher suggestions for planning and implementation, a list of skills, fiction and nonfiction resource lists, a teacher evaluation sheet, and student tracking sheet.
Contents Includes:
 Teacher Input on Community Helpers
Teacher Input Suggestions
List of Resources
List of Vocabulary
List of Skills
Student Tracking Sheet
Teacher Evaluation Sheet
Community Helper Illustrations
Matching Activities
Word Study Activities
Phonic Activities
Research Blank Booklets
Creative Writing Activities
Printing Activities
Reading Activities
Blank Activity Cards
This book supports many of the fundamental concepts and learning outcomes from the curriculum's for these provinces:
British Columbia, Grade 2, Social Studies, Governance;
Saskatchewan, Grade 2, Social Studies, Dynamic Relationships.
86 pages.
---
---