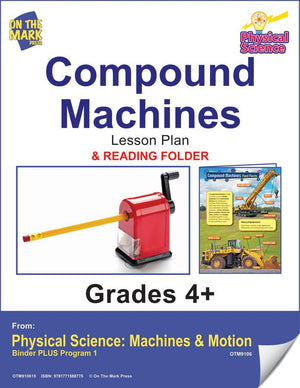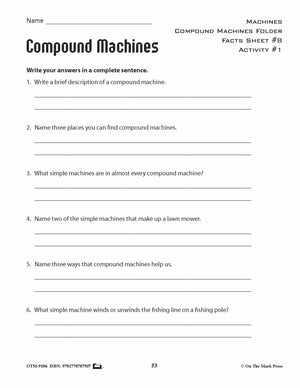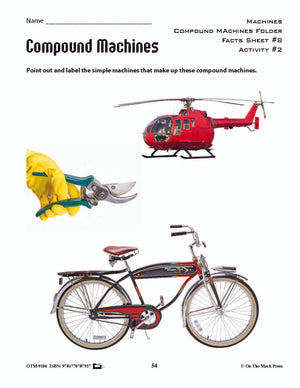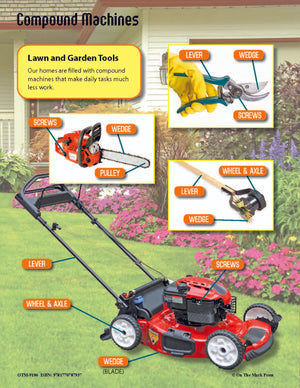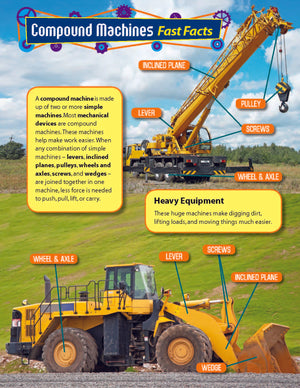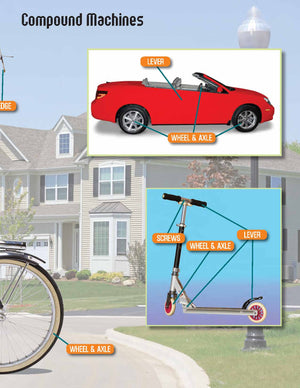 Compound Machines Activity Pages & Mini Poster Grades 4+
EBOTM910615
Students will learn about compound machines using a variety of question formats and hands-on opportunities to test students' knowledge of the topic and help them integrate what they have learned.
These information and activity pages integrate with corresponding fact sheets and folders.
Mini-posters can be used to enhance this lesson.
The clear, straightforward presentation of essential facts, the colorful, highly visual elements, and the hands-on activities will capture the interest of students with a variety of learning styles and skill levels.
---
---