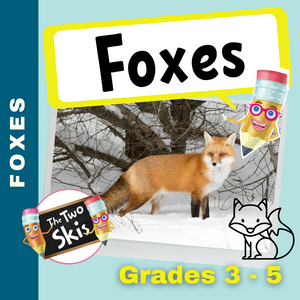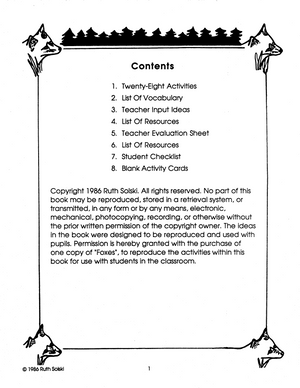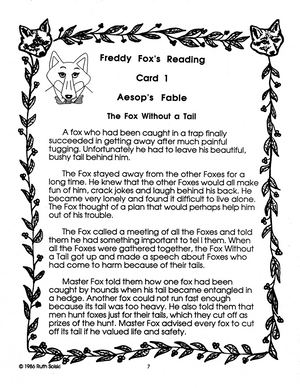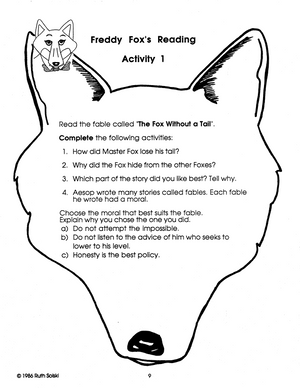 Foxes Grades 3-5
EBB125
Foxes are intelligent, wild animals that belong to the dog family.
With the 6 reading exercises on Aesop's Fables, The Fox Without a Tail, The Fox and The Stork, The Fox and The Crow, The Dog, The Cock and the Fox, The Fox and The Goat, and The Cat and The Fox, students will develop their skills in higher-level thinking, sequencing and drawing conclusions.
An additional 22 cross-curricular activities in creative writing, word study, and research plus teaching suggestions. A list of vocabulary and fiction and non-fiction book make this a thorough teaching and learning resource.
---
---