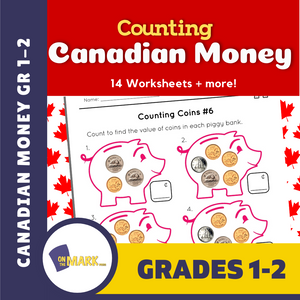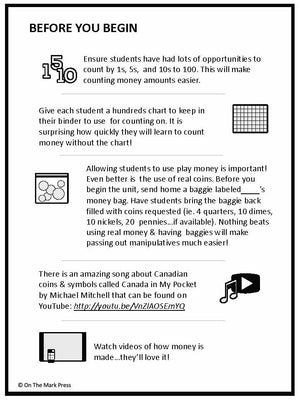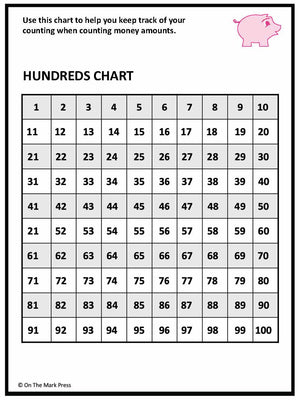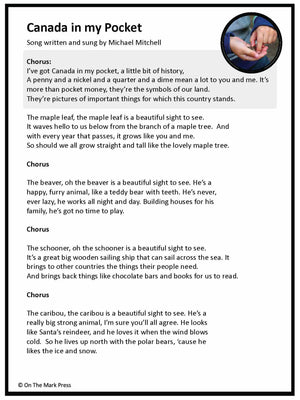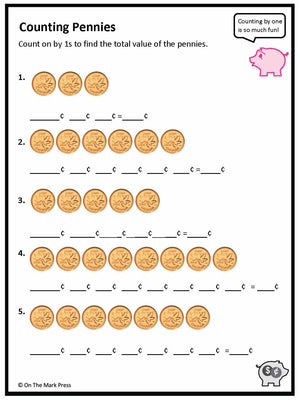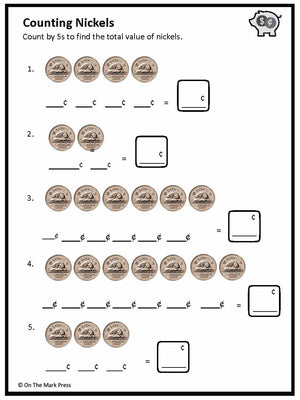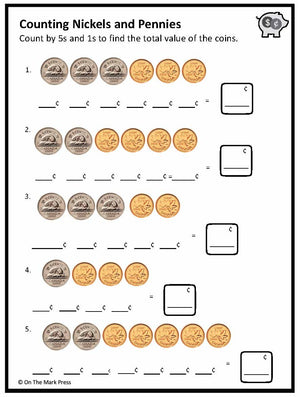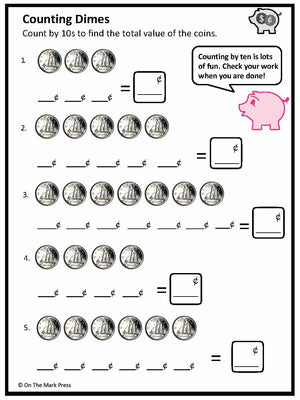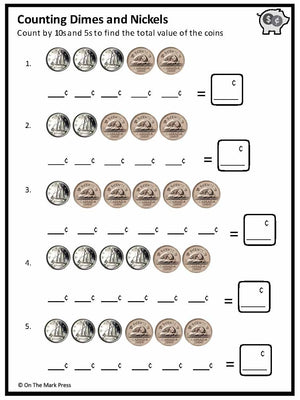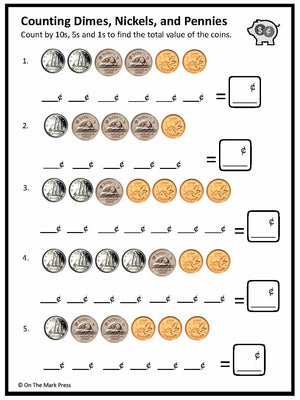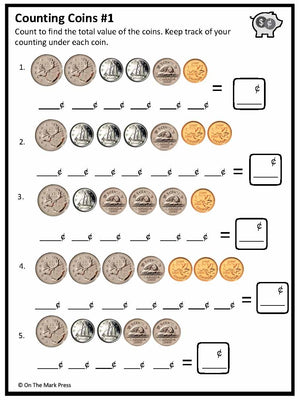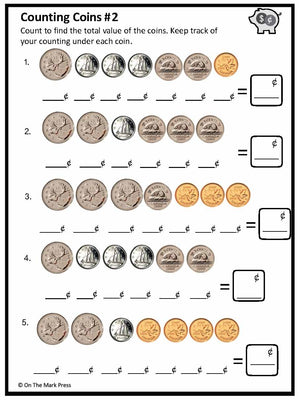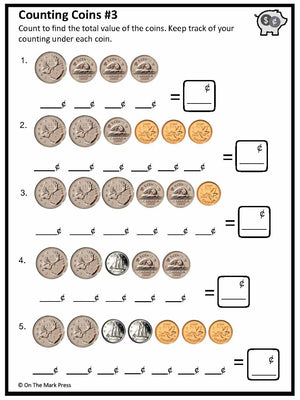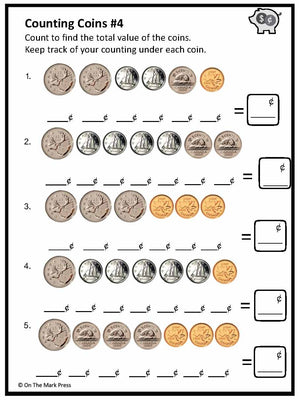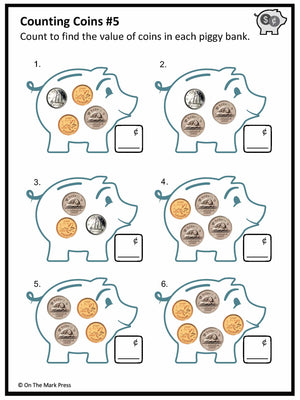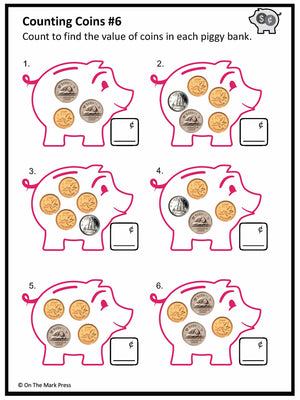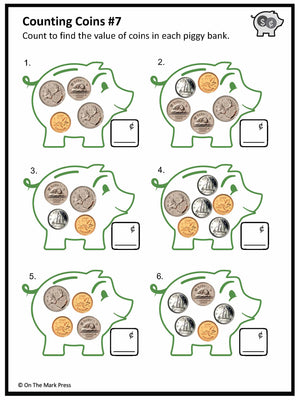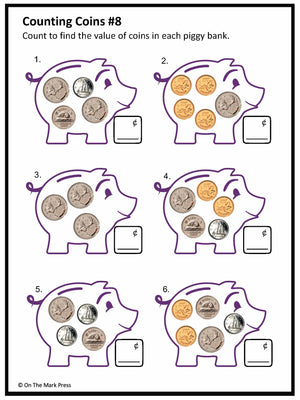 Counting Canadian Money - Coins Grades 1-2
EBK14703
Students will:
Count forward by 1's, 2's, 5's, and 10's to 100 using a variety of tools and strategies (eg. count groups of pennies, nickels, or dimes).

Add and subtract money amounts to 20¢ using coin manipulatives and drawings.

Represent, compare, and order whole numbers to 100, including money amounts to 100¢.

Estimate, count, and represent (using the ¢ symbol) the value of a collection of coins with a maximum value of one dollar.

A hundred chart is provided and can be given to each student to use for counting on.

The lyrics to an amazing song about Canadian coins & symbols called "Canada in My Pocket" by Michael Mitchell is included.
18 pages with answer key.
Subscribe to our Fan List!: Our FANlist newsletter is full of tips on ways to save time with our resources, exclusive sales, new product info and free monthly downloads – you won't want to miss out!
Follow us on:
---
---