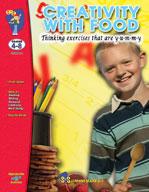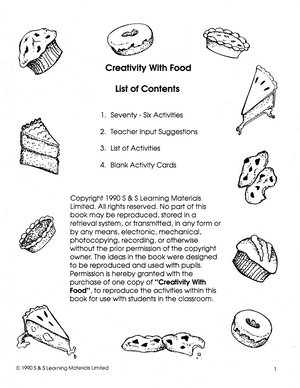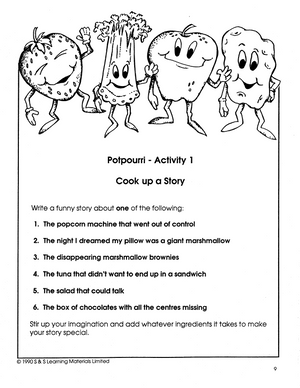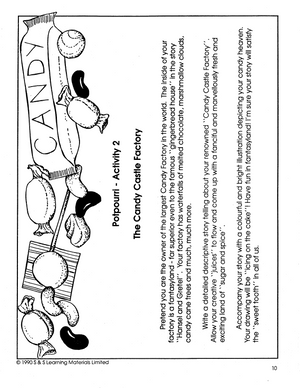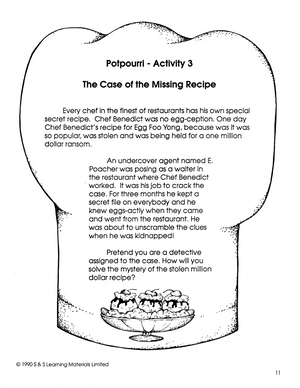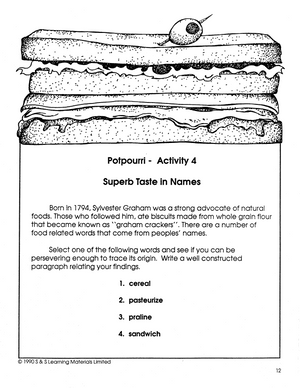 Creativity with Food Grades 4-8 - develope critical thinking and literacy skills
EBR101
Additional information:
Author

:

Clarke, Vi/Melnyk, Leona
Food as a subject of inherent interest is used in this resource to develop critical thinking and literacy skills. Your students will find the many tidbits of food lore fascinating as they exercise their minds in creative and communicative ways. These one-page activities make great writing prompts, word usage studies, or entertaining and thought-provoking assignments.
---
---