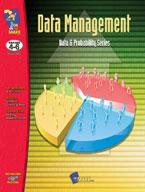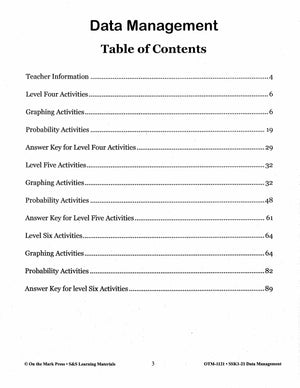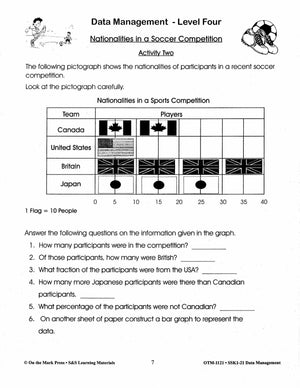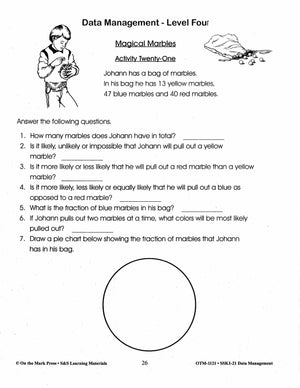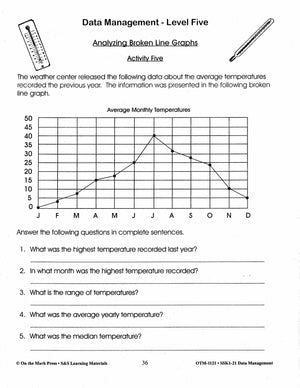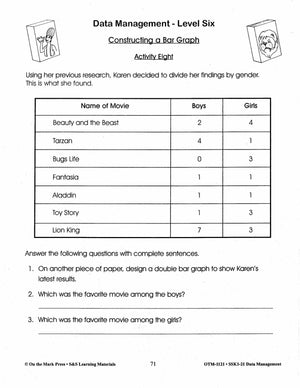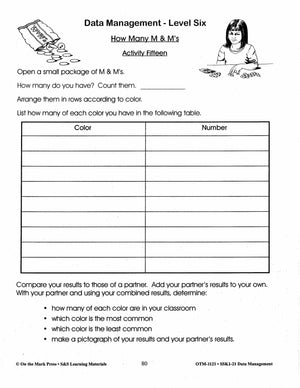 Data Management Grades 4-6
EBOTM1121
Additional information:
Author

:

Schlichting, Diane/Palmer, Mir
This resource introduces students to techniques of interpreting and managing data through graphing and probability studies and presents a sequential program of work in these areas. More than 60 reproducible worksheets and activities, including surveys, board games, and games of chance, reinforce basic skills, in addition, subtraction, multiplication, and division. 92 pages including an answer key.
---
---