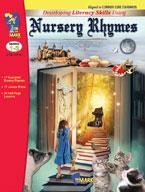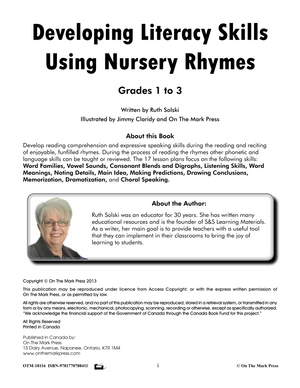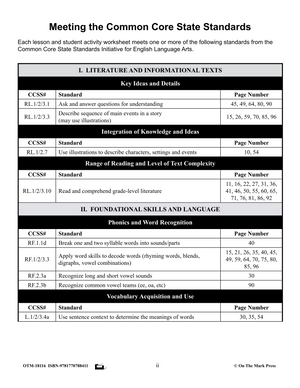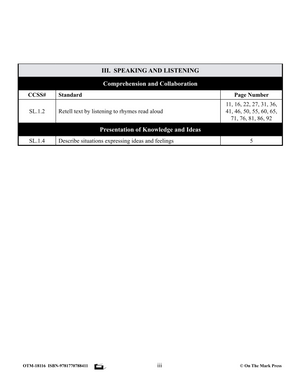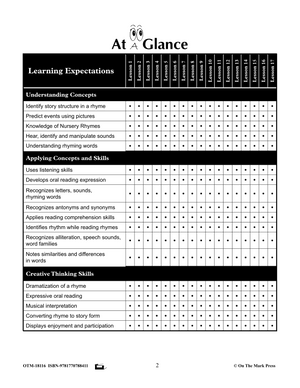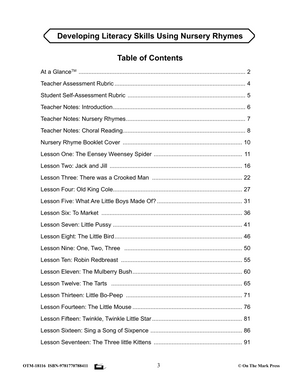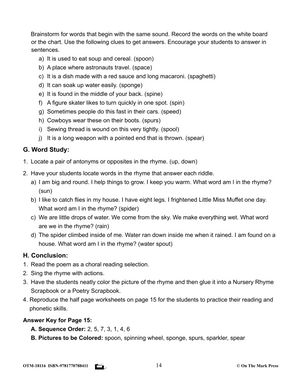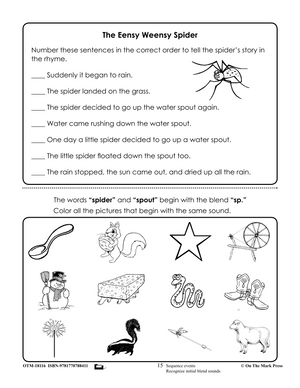 Developing Literacy Skills Using 17 Nursery Rhymes Grades 1-3 - Common Core
EBOTM18116
Aligned to Common Core Standards. A Common Core Standards chart is located on page 2, identifying standards covered. The page numbers are noted for easy access.
Develop reading comprehension and expressive speaking skills during the reading and reciting of enjoyable and pleasurable fun-filled rhymes.
During the process of reading the rhymes other phonetic and language skills can be taught or reviewed.
Includes 17 illustrated Nursery Rhymes, 17 lesson plans, 34 half-page lessons.
Some of the Nursery Rhymes include:
Jack and Jill;
Old King Cole;
The Mulberry Bush;
Little Bo Peep;
The Eensy Weensy Spider;
There Was a Crooked Man;
What Are Little Boys Made of?
and 10 More!
---
---