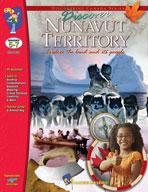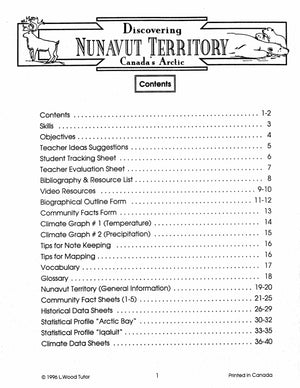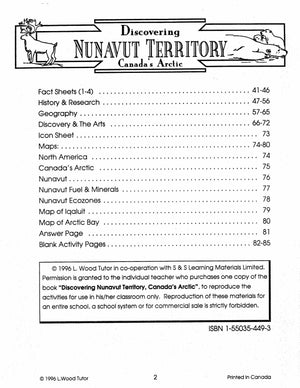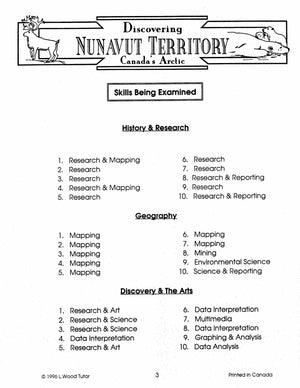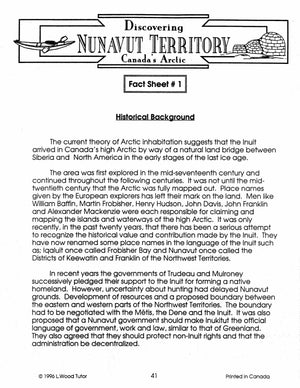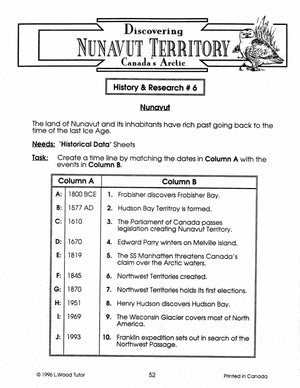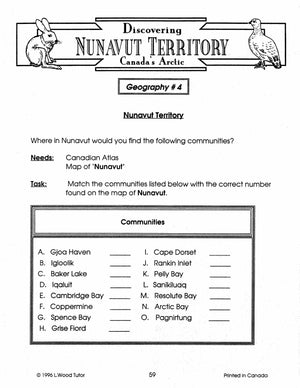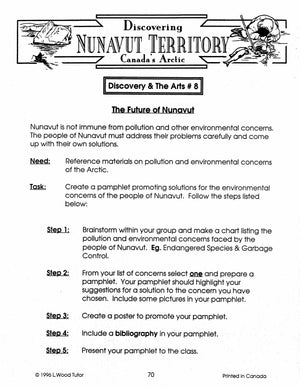 Discover Nunavut Territory Grades 5-7
EBJ136
This land of the tundra, ice, polar bears, and midnight sun is the magnificent Nunavut Territory. Guide your students in their development of a deep appreciation for the geography, habitats and the people who live and work here.
The activities in this unit give the students the opportunity to achieve the following objectives:

To communicate effectively, through reading, writing and oral presentations.

To work on problem solving and decide using both critical and creative thinking.

To apply the necessary skills required to work in groups.

To clarify their own ideas and responses to those of others.

To pursue excellence and originality in their own work, and support these qualities in the work of others.

To identify their rights and responsibilities as citizens of Canada.

To acquire basic knowledge on how the Canadian Parliamentary system operates.

To show a concern and care for the environment.

To develop an awareness of the cultural and social diversity within Canada.

To learn the values and responsibility of individuals, communities and cultural groups within Canada.
At the same time, provide practice in a wide variety of skills including:
reading comprehension
word study
mapping
organizing
research
creative writing
phonics
art 
critical thinking
 85 pages.
---
---