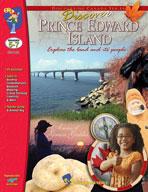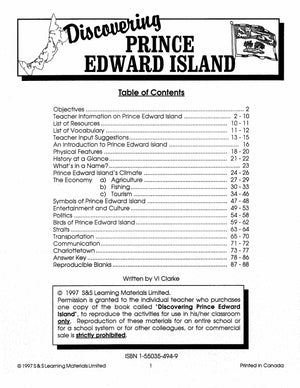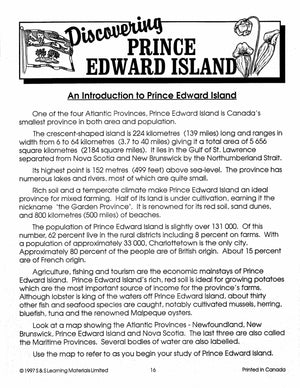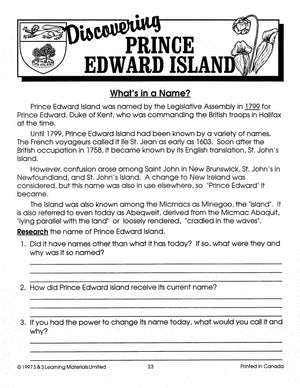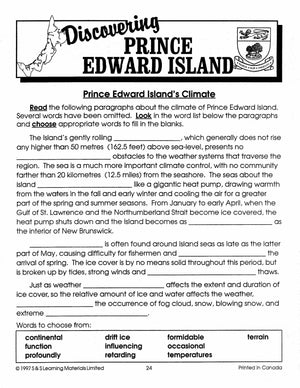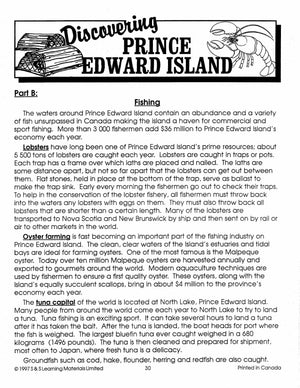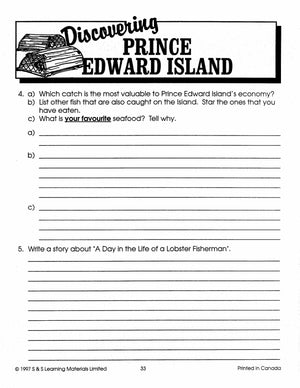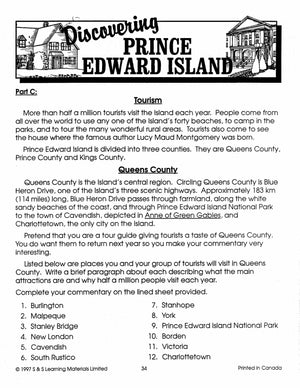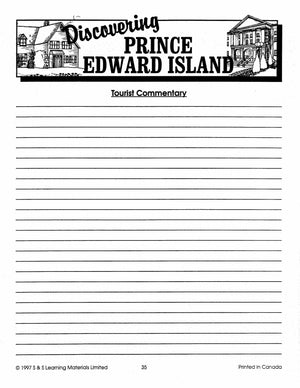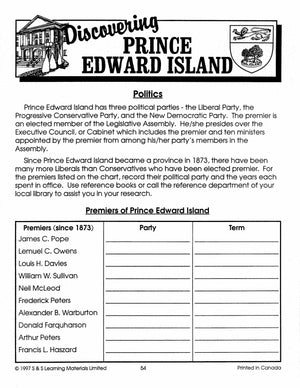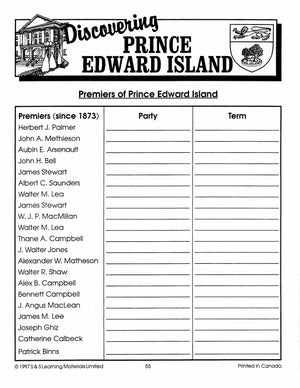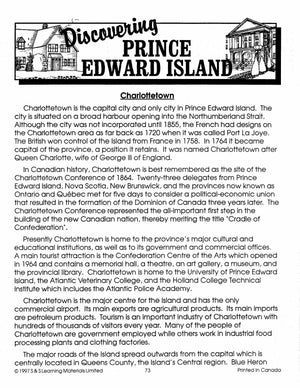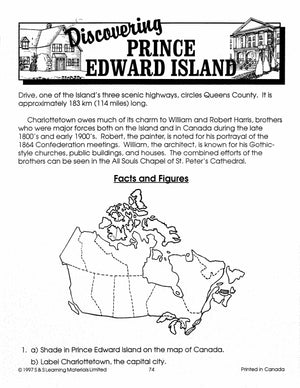 Discover Prince Edward Island Grades 5-7
EBJ124
Explore the unique heritage of Prince Edward Island. From fishing and potatoes to Anne Shirley and the Cradle of Confederation, Prince Edward Island has lots to discover.
Exercises examine the past, present and future of the regions' economy, geography, wildlife and population.
Skills practiced include:
A teacher guide and answer key is provided.
---
---