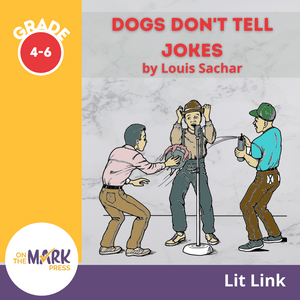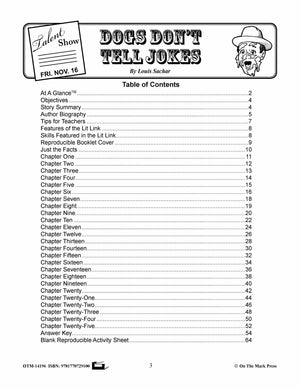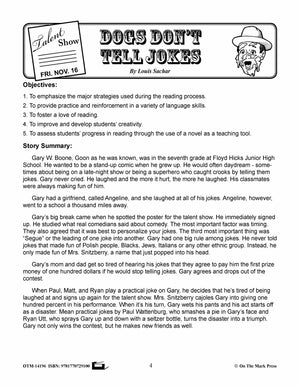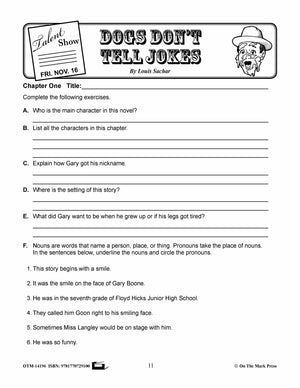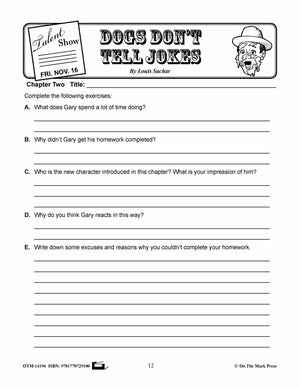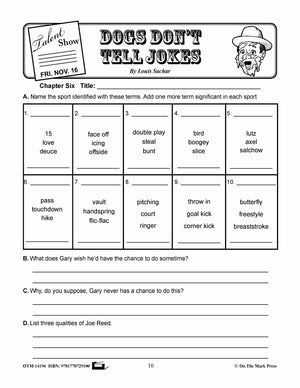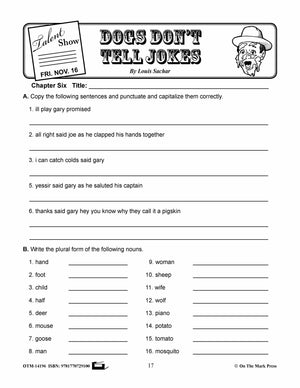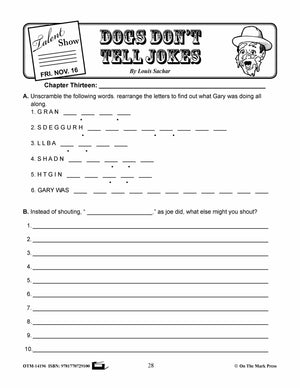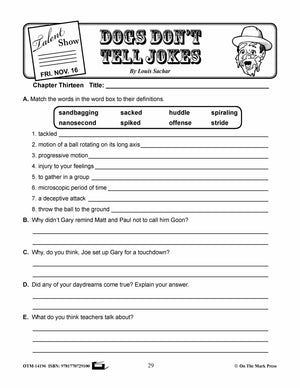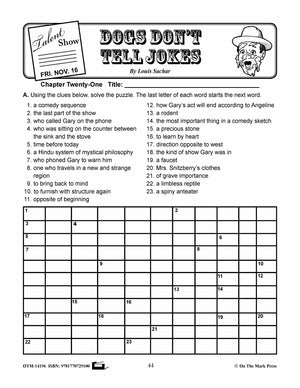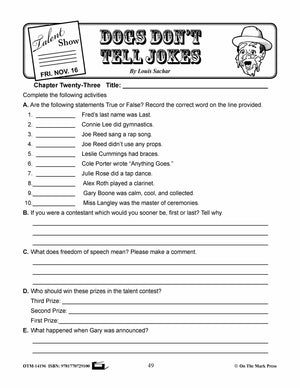 Dogs Don't Tell Jokes, by Louis Sachar Lit Link Grades 4-6
EBOTM14196
Meet Garry W. Boone who was borne to be a stand up comedian. Gary is funny, but his humor doesn't help him to make friends until a talent show changes his life.
Reproducible chapter questions, plus comprehension questions, a story summary, author biography, creative and cross curricular activities, complete with answer key. 64 pages.
Here is what Debbie P has to say after using this resource:
A very well made packet to go along with the novel "Dog's Don't Tell Jokes." 
To emphasize the major strategies used during the reading process.

To provide practice and reinforcement in a variety of language skills.

To foster a love of reading.

To improve and develop students' creativity.

To assess students' progress in reading through the use of a novel as a teaching tool.
---
---