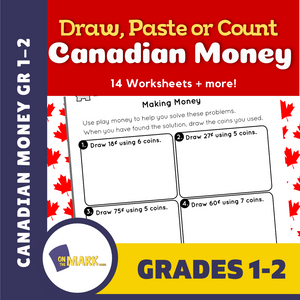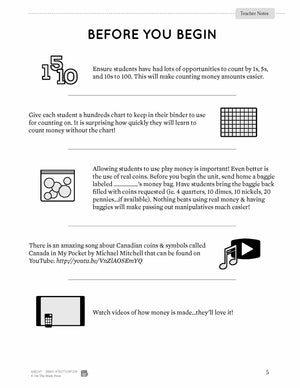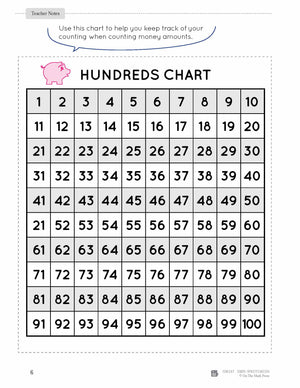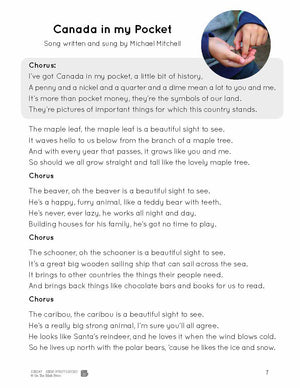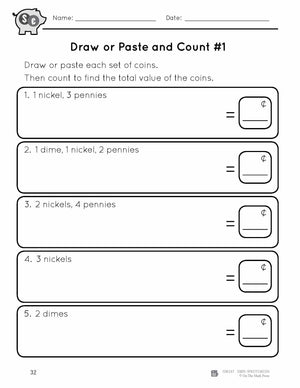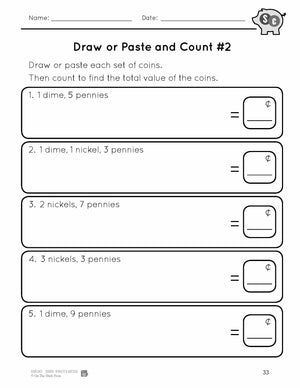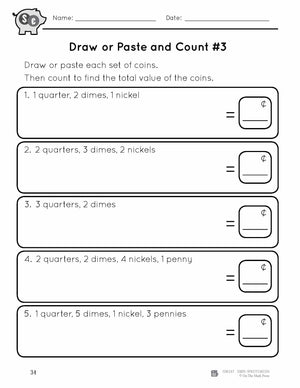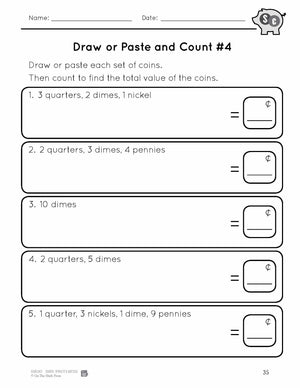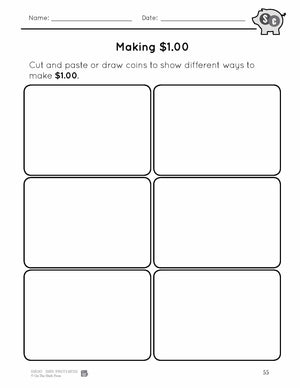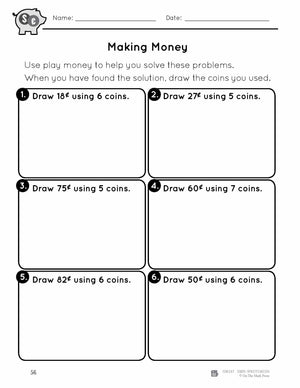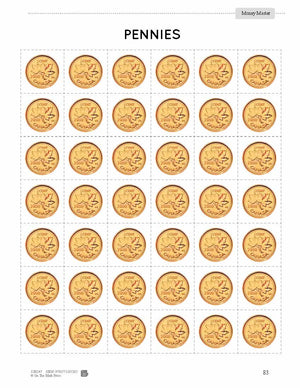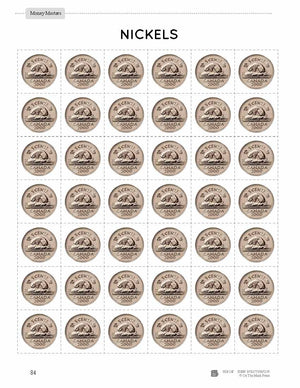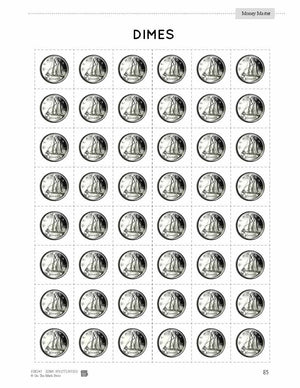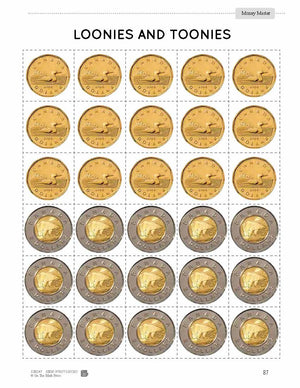 Draw or Paste and Count Canadian Money Grades 1-2
EBK14704
Represent money amounts to 20¢, through investigation using coin manipulatives.
Count forward by 1's, 2's, 5's, and 10's to 100 using a variety of tools and strategies (eg. count groups of pennies, nickels, or dimes).
Represent, compare, and order whole numbers to 100, including money amounts to 100¢.
Money Masters for pennies, nickels, dimes, quarters and the loonie and toonie are included.
A hundred chart is provided and can be given to each student to use for counting on.
The lyrics to an amazing song about Canadian coins & symbols called "Canada in My Pocket" by Michael Mitchell is included.
---
---