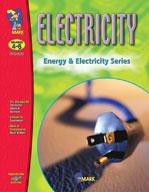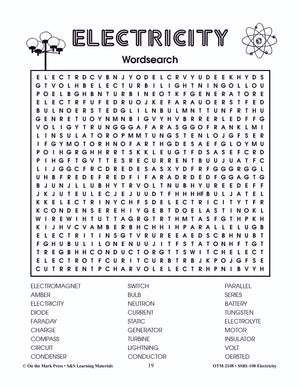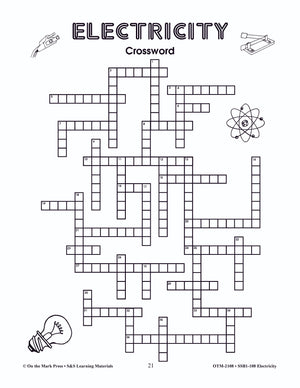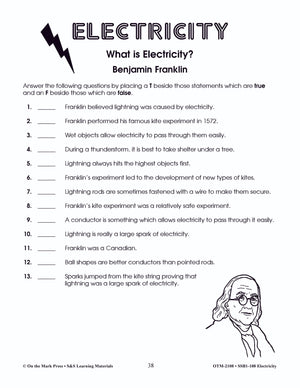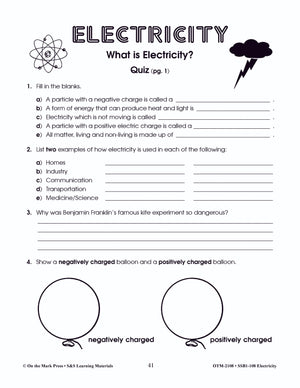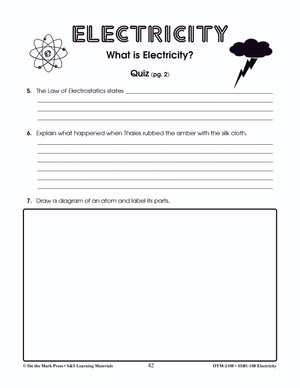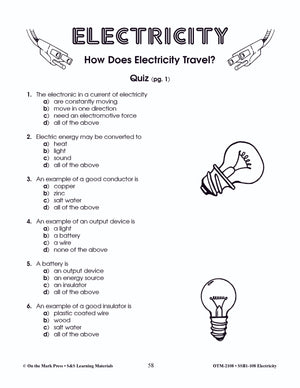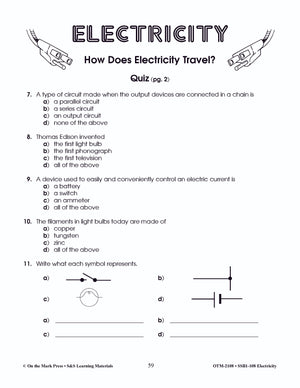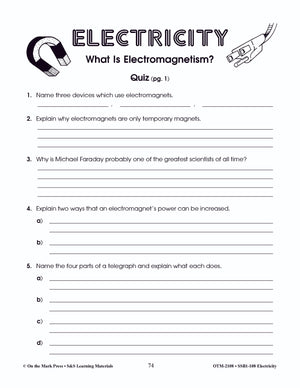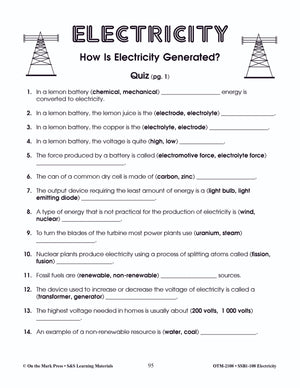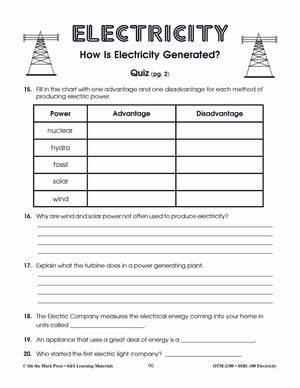 Electricity Grades 4-6
EBOTM2108
This resource is divided into four components:
the properties and uses of electricity
how electricity travels
electromagnetism
the production of electricity
With more than 25 reproducible information sheets and activities, and 8 hands-on experiments, students will develop their skills and knowledge base in physical science, and learn about the significant role electricity has in their lives.
This book supports many of the fundamental concepts and learning outcomes from the curriculums for these provinces: Alberta, Grade 5, Science, Mechanisms Using Electricity; British Columbia, Grade 6, Science, Physical Science, Electricity; Manitoba, Grade 6, Science, Cluster 3, Electricity; Ontario, Grade 6, Science, Understanding Matter & Energy; Electricity & Electrical Devices; Saskatchewan, Grade 6, Science, Physical Science, Understanding Electricity.
96 pages including an answer key.
---
---