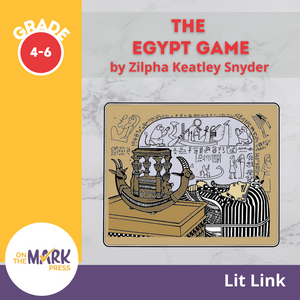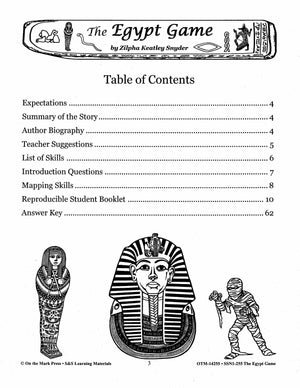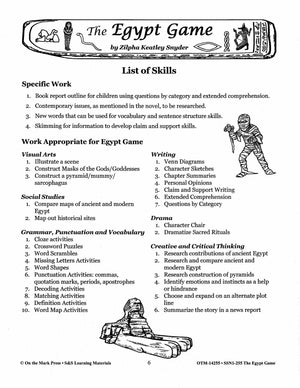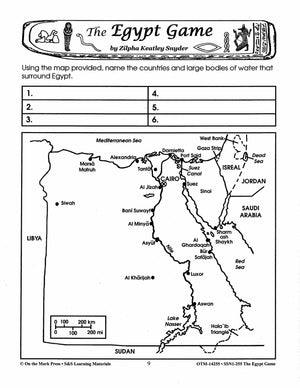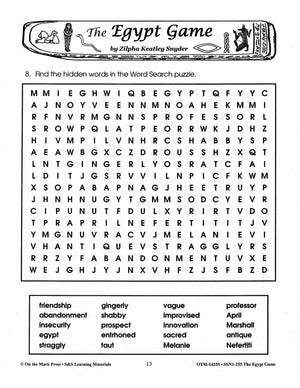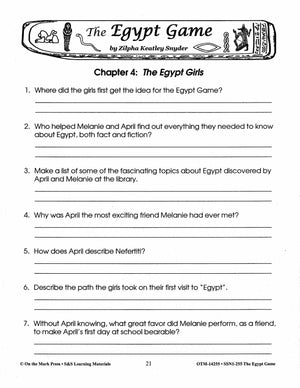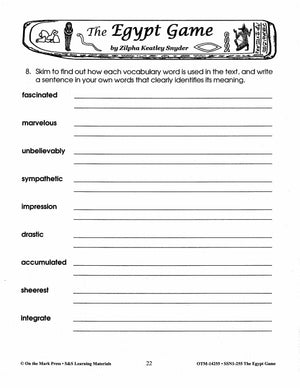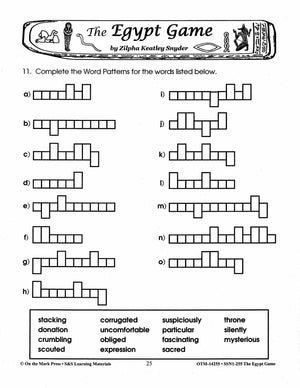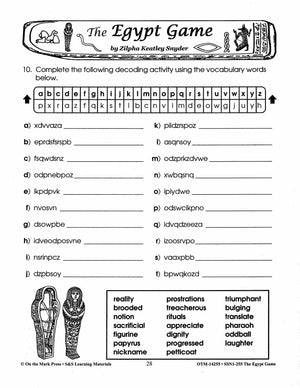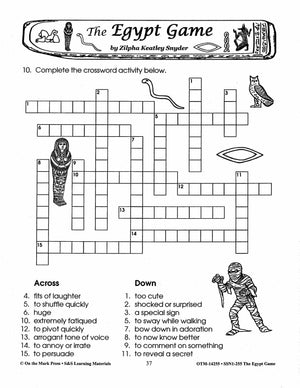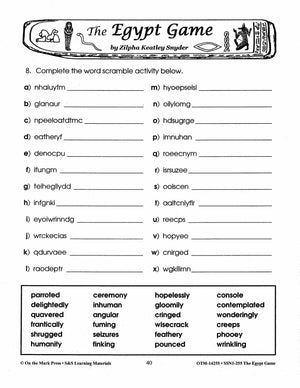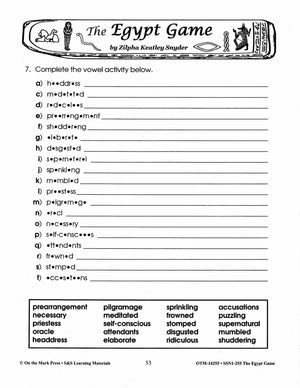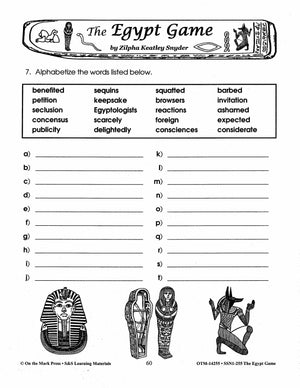 The Egypt Game,by Zilpha Keatley Snyder Lit Link Grades 4-6
EBOTM14255
Additional information:
Author

:

Doucette, Michael
When April comes to live with her grandmother at Casa Rosada, she forms an immediate friendship with her neighbor, Melanie Ross. April and Melanie share an unusual interest in ancient Egypt, and use their intellect and vivid imaginations to develop an elaborate game based on ancient Egypt. Eventually, six of the neighborhood children, despite the differences in age, gender and backgrounds, form a special friendship as they discover they share similar interests. The game becomes more and more real, and frightening things begin to happen in the neighborhood. Has the game gone too far?
Reproducible chapter questions, plus comprehension questions, a story summary, author biography, creative and cross curricular activities, complete with answer key. 64 pages.
To introduce students to the ancient culture of Egypt.

To be able to discuss the conflicts between the antagonist and protagonist and how these conflicts were resolved.

To correctly answer questions by category and extended comprehension questions using supporting evidence from the text.
Novel by Zilpha Keatley Snyder 
What teachers are saying about this resource:
My students thoroughly enjoyed using this resource. As we listened to the book they were able to colour the drawings and then when the listening was complete they were able to answer the questions. A great resource, thank you. Ruth L.
---
---