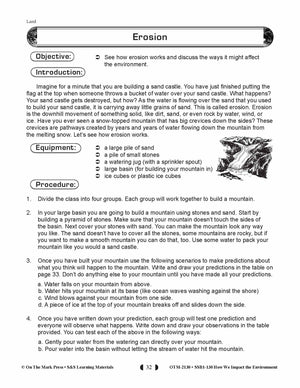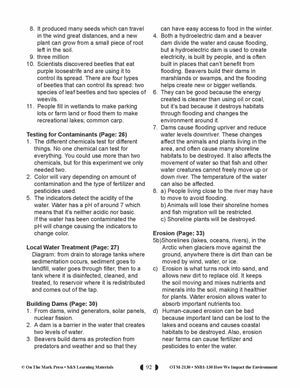 Erosion Lesson Plan (environment) Grades 5-8
EBOTM213011
Additional information:
Author

:

Lapierre, Krystal
See how erosion works and discuss the ways it might affect the environment.
This book supports many of the fundamental concepts and learning outcomes from the curriculum for these provinces: Ontario, Grade 7, Science, Understanding Life Systems, Interactions in the Environment.
 3 pages, with answer key.
---
---