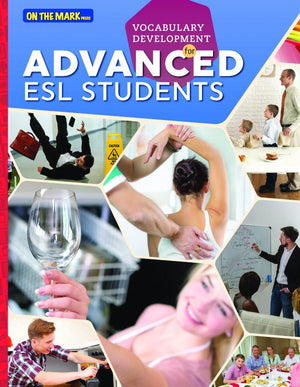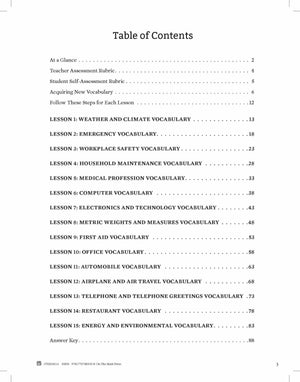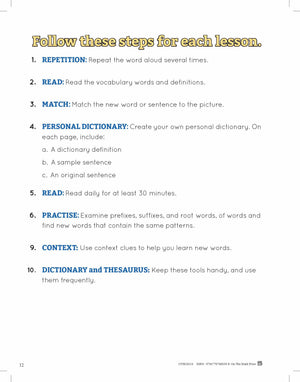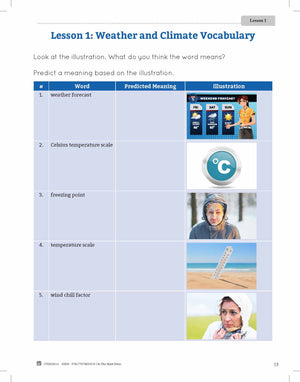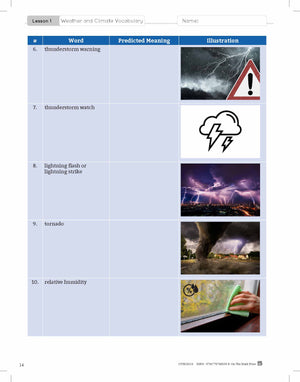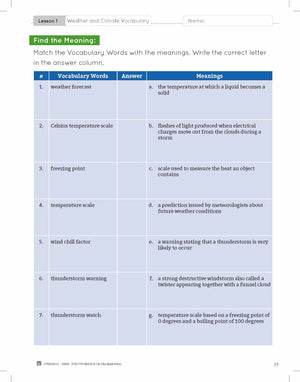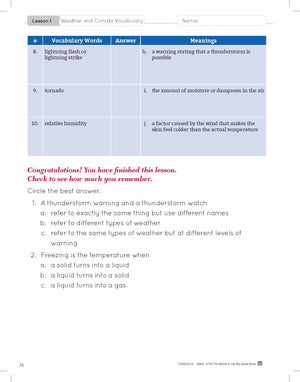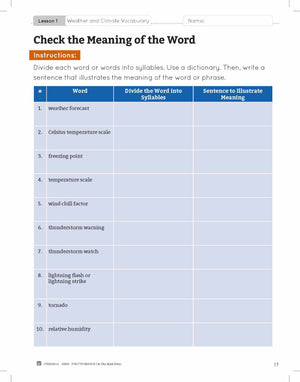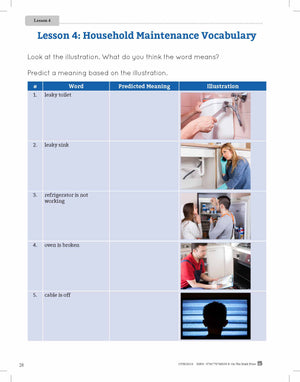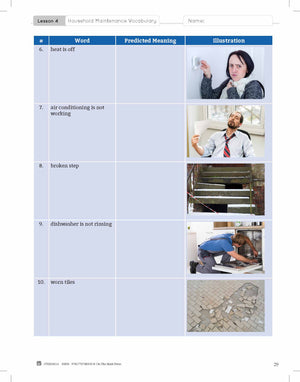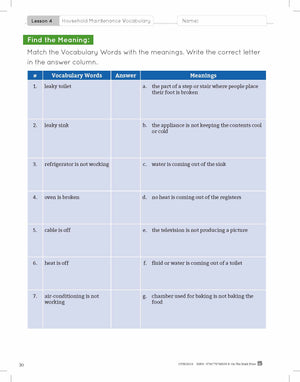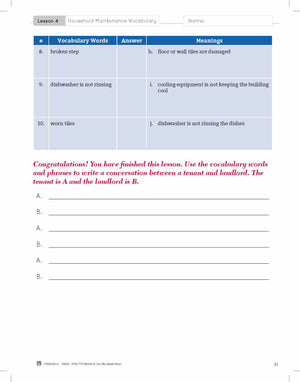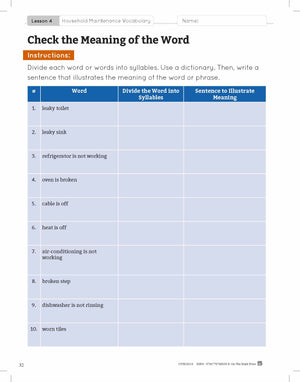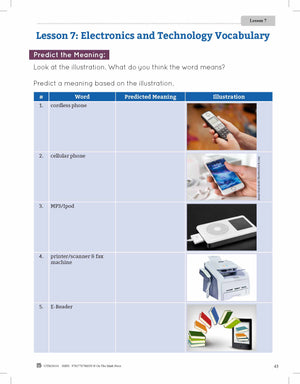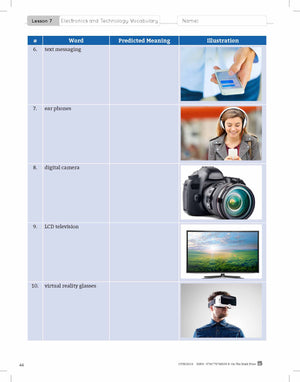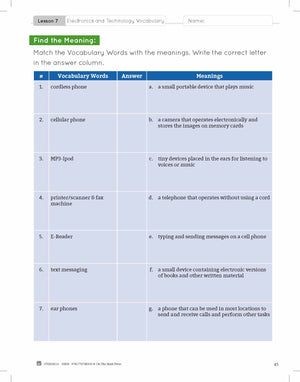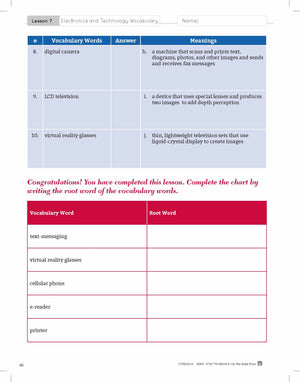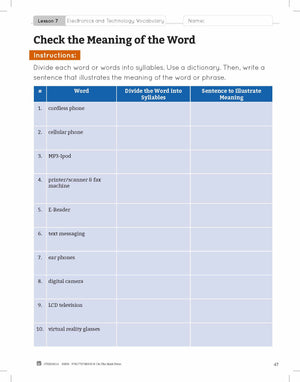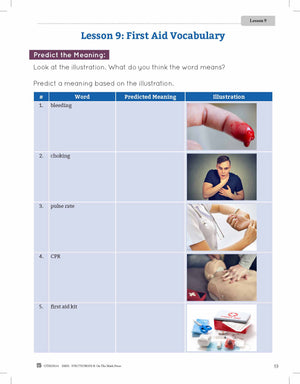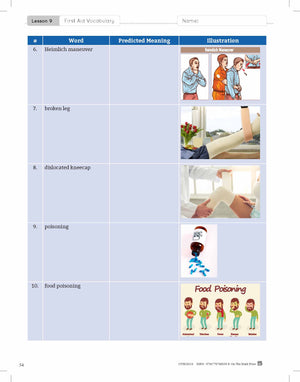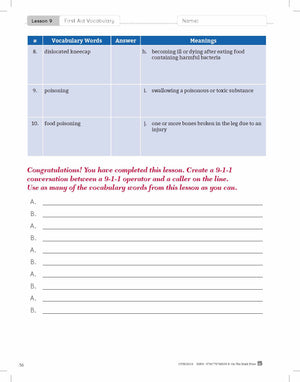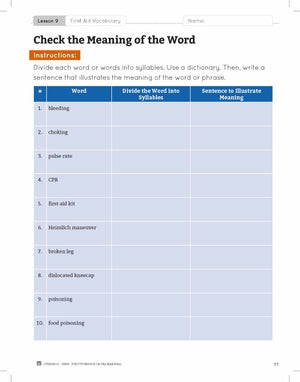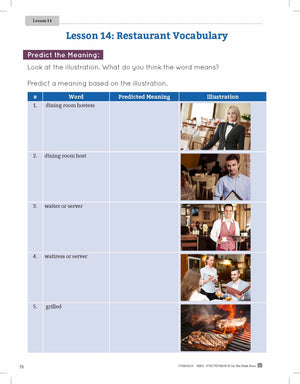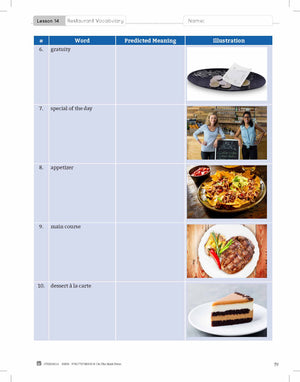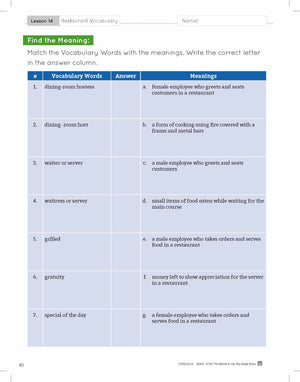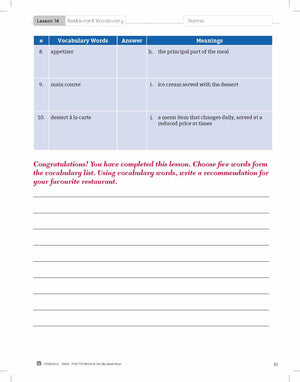 ESL - Vocabulary Development for Advanced Students
EBOTM18114
The 15 lessons teach Advanced Level ESL students 150 common words to improve conversation, comprehension, and writing. Simple strategies incorporate new vocabulary into everyday life situations. Photo's help students recall vocabulary more quickly. 91 pages.
Recognizes new vocabulary words when they are presented.

Uses a dictionary, thesaurus and personal dictionary to learn new words.

Uses flash cards and finds a helper to practise pronunciation.

Divides words into syllables.

Examines root words, prefixes, and suffixes.

Uses context when reading.
Teacher Assessment Rubric
Student Self-Assessment Rubric

Follow These Steps for Each Lesson
15 NO PREP Lessons!

Lesson 1: Weather and Climate Vocabulary 
Lesson 2: Emergency Vocabulary 
Lesson 3: Workplace Safety Vocabulary
Lesson 4: Household Maintenance Vocabulary 
Lesson 5: Medical Profession Vocabulary
Lesson 6: Computer Vocabulary
Lesson 7: Electronics and Technology Vocabulary
Lesson 8: Metric Weights and Measures Vocabulary
Lesson 9: First Aid Vocabulary
Lesson 10: Office Vocabulary
Lesson 11: Automobile Vocabulary
Lesson 12: Airplane and Air Travel Vocabulary 
Lesson 13: Telephone and Telephone Greetings Vocabulary 
Lesson 14: Restaurant Vocabulary 
Lesson 15: Energy and Environmental Vocabulary 
Subscribe to our Fan List!: Our FANlist newsletter is full of tips on ways to save time with our resources, exclusive sales, new product info and free monthly downloads – you won't want to miss out!
Follow us on:
---
---