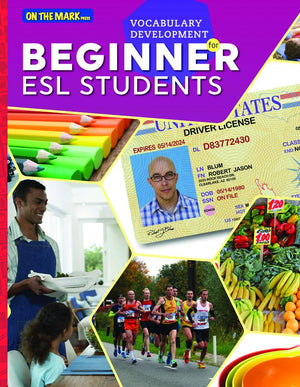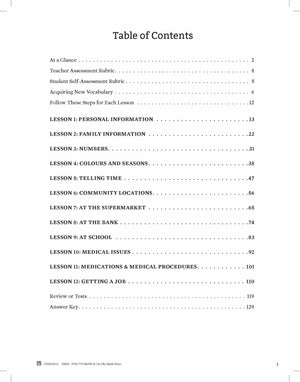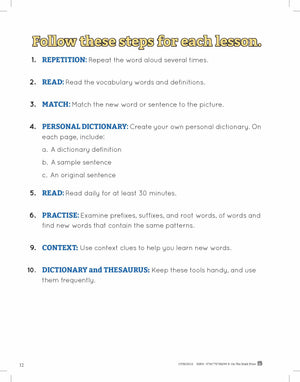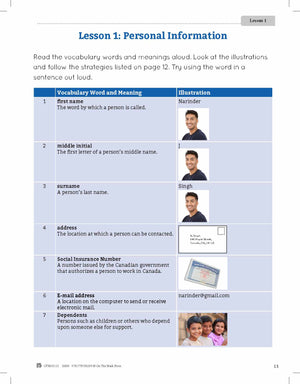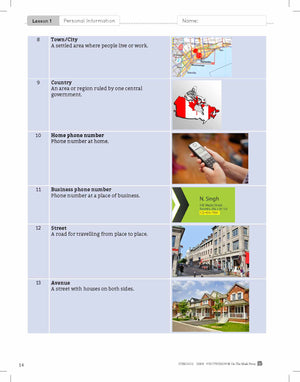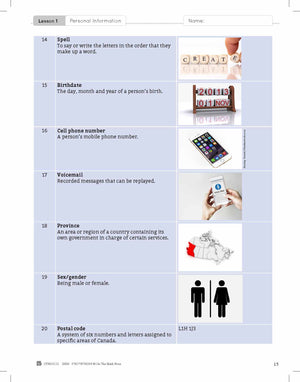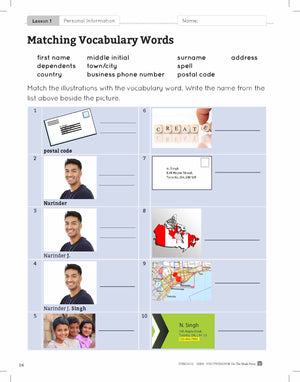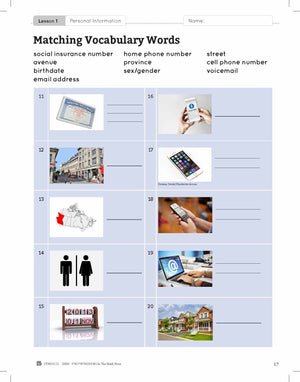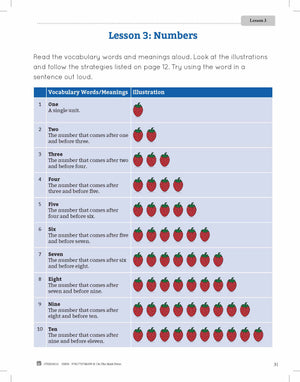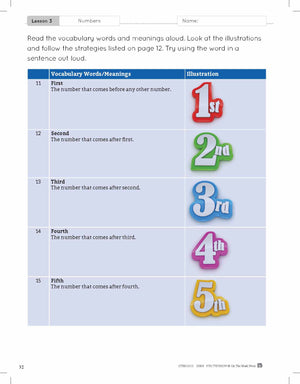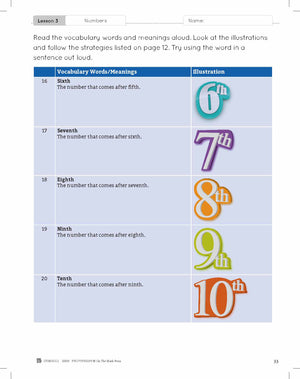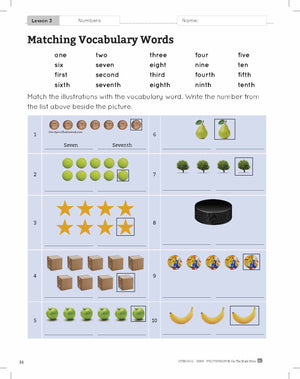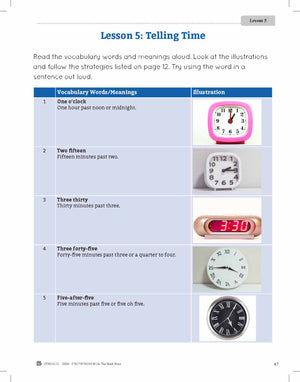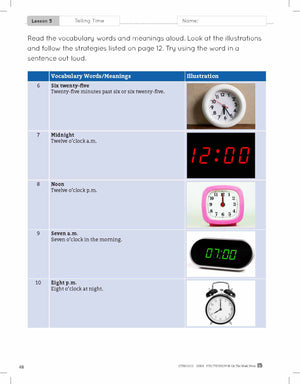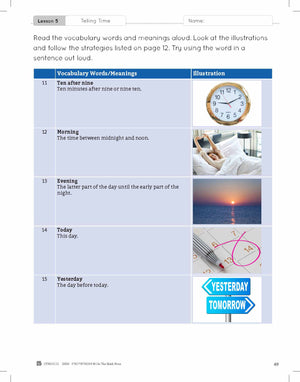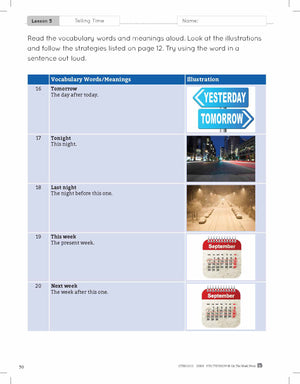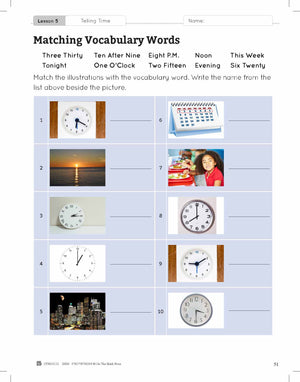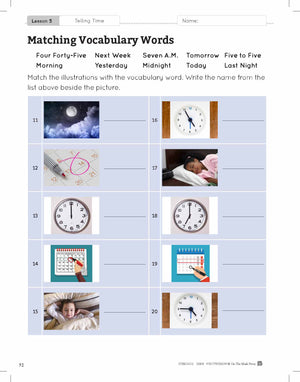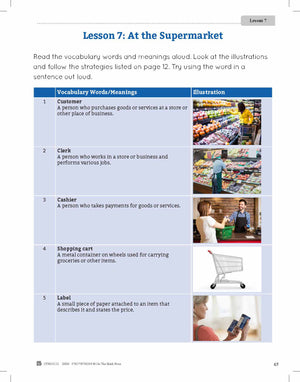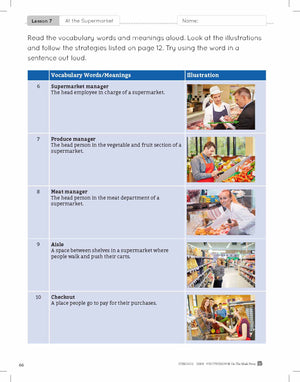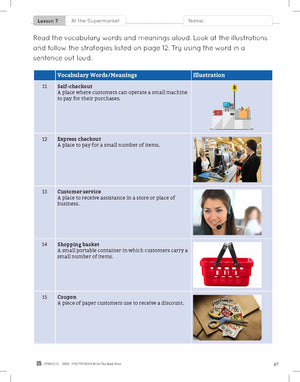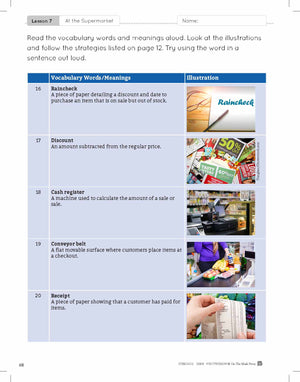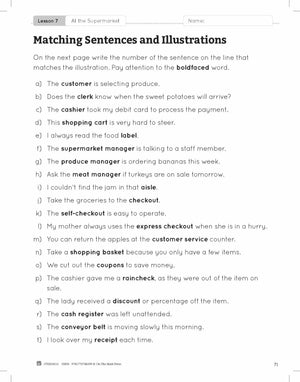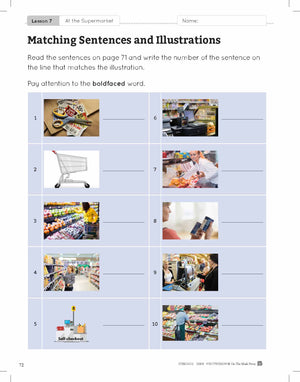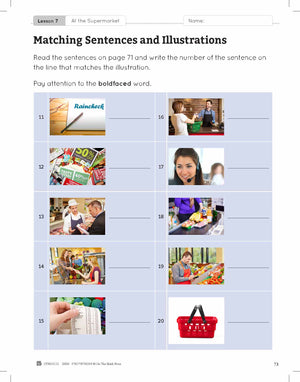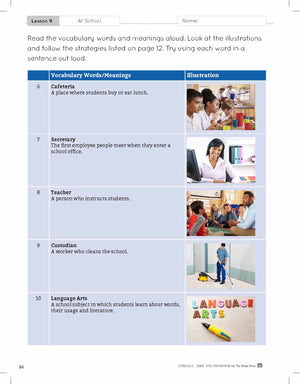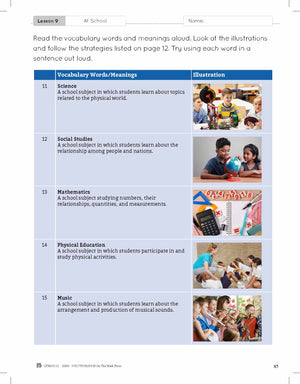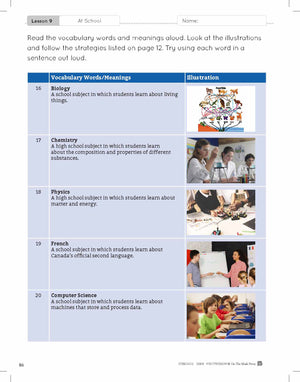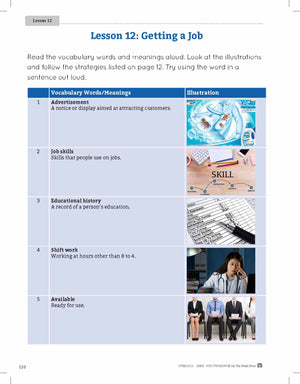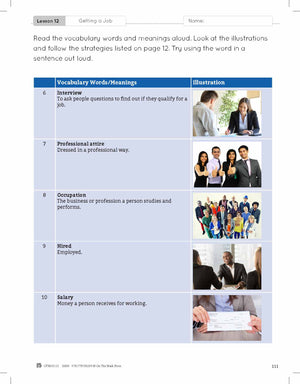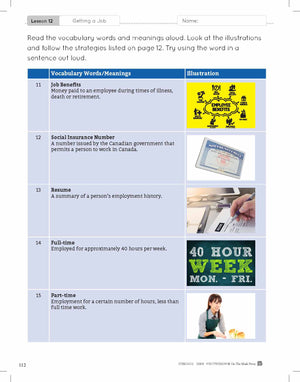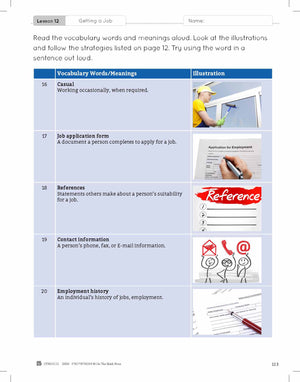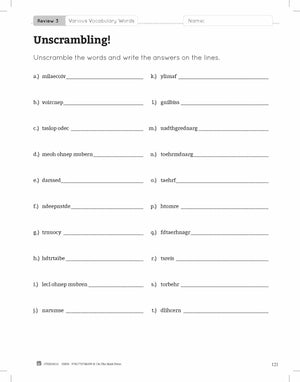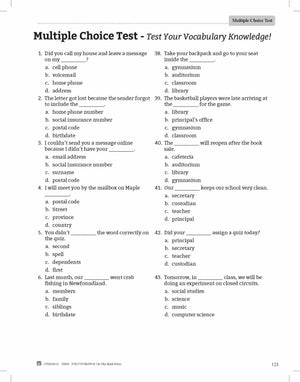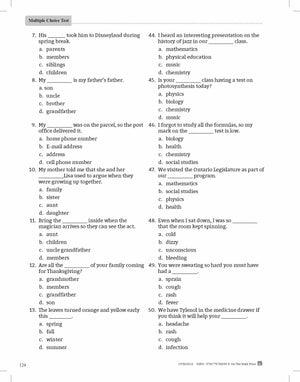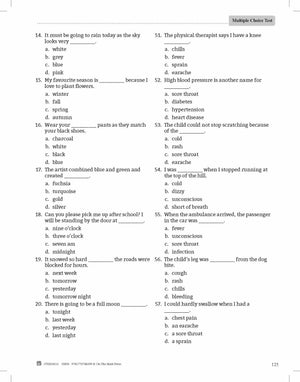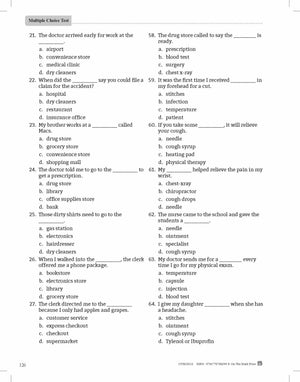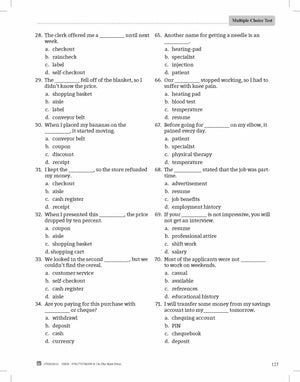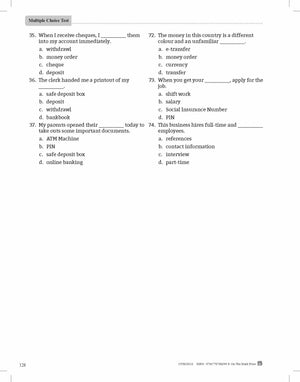 ESL - Vocabulary Development for Beginner Students
EBOTM18112
The 12 lessons teach Beginner Level ESL students 240 common words to create conversation, improve comprehension, and initiate the writing process. Simple strategies incorporate new vocabulary into everyday life situations. Photo's help students recall vocabulary more quickly. 133 pages
Learning Expectations:
Recognizes new vocabulary words when they are presented.
Uses a dictionary, thesaurus and Personal Dictionary to learn new words.
Uses flash cards and finds a helper to practise pronunciation.
Divides words into syllables.
Examines root words, prefixes, and suffixes.
Uses context when reading.
For the Teacher:
At a Glance
Teacher Assessment Rubric
Acquiring New Vocabulary
Review or Tests
Answer Key
For your students:
Student Self-Assessment Rubric
Follow These Steps for Each Lesson
12 No Prep Lessons:
Lesson 1: Personal Information
Lesson 2: Family Information
Lesson 3: Numbers
Lesson 4: Colours and Seasons
Lesson 5: Telling Time
Lesson 6: Community Locations
Lesson 7: At the Supermarket
Lesson 8: At the Bank
Lesson 9: At School
Lesson 10: Medical Issues
Lesson 11: Medications & Medical Procedures
Lesson 12: Getting a Job
Subscribe to our Fan List!: Our FANlist newsletter is full of tips on ways to save time with our resources, exclusive sales, new product info and free monthly downloads – you won't want to miss out!
Follow us on:
---
---