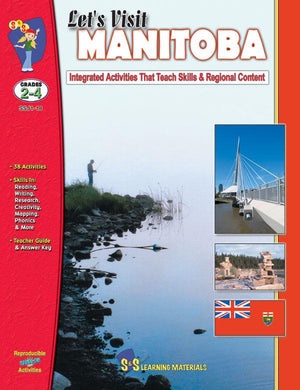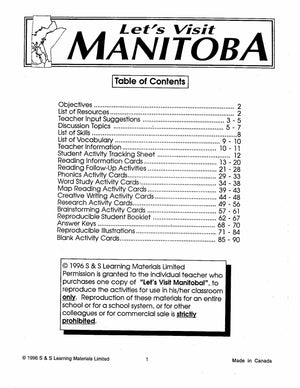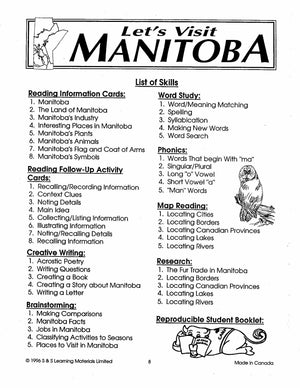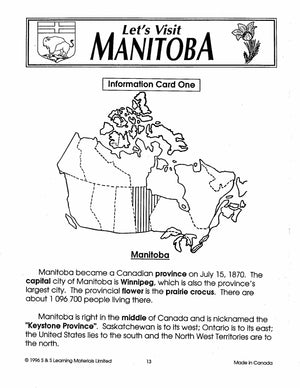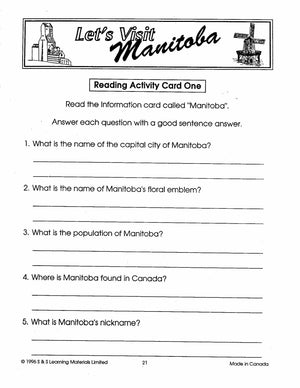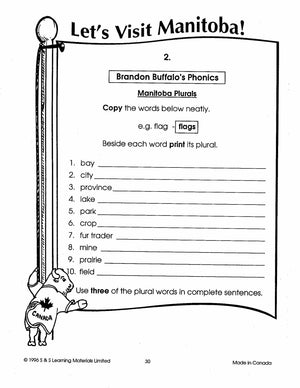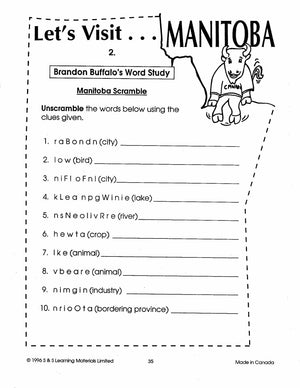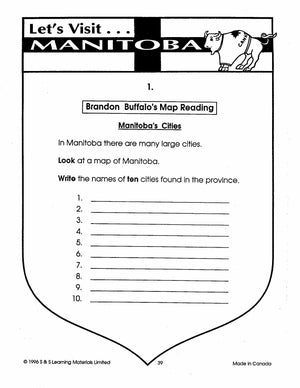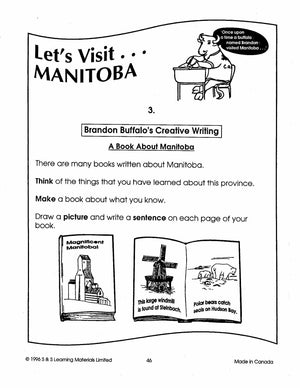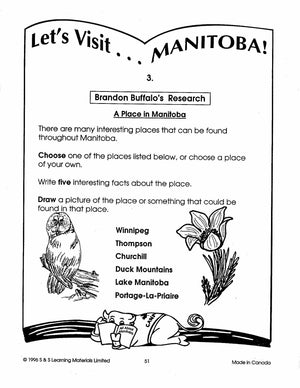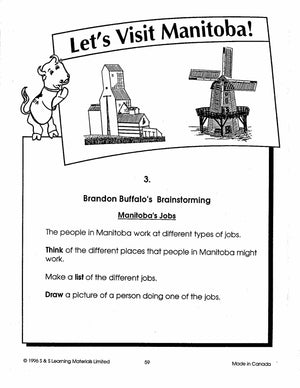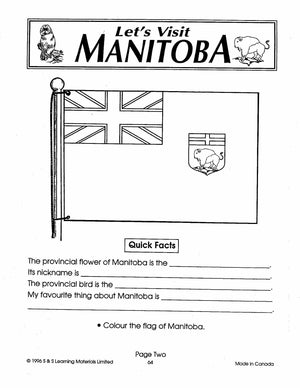 Let's Visit Manitoba Grades 2-4
EBJ118
Manitoba is one of Canada's three Prairie Provinces. It is a land of open plains, large lakes and mountains.
Study the Keystone Province with your students and learn about the province that lies right in the middle of Canada and North America.
This book highlights the history, land, industry, animals, symbols and interesting places found in Manitoba.
At the same time provide practice in a wide variety of skills including:
reading comprehension,
word study,
mapping,
organizing,
research,
creative writing,
phonics,
art and
critical thinking.
 This resource is suitable for individual or group work, or centers.
 Includes: a reproducible student booklet, maps, labeled illustrations, a comprehensive teacher's guide.
 90 pages.
---
---