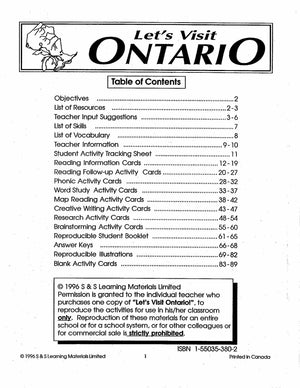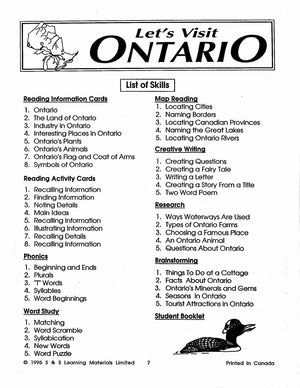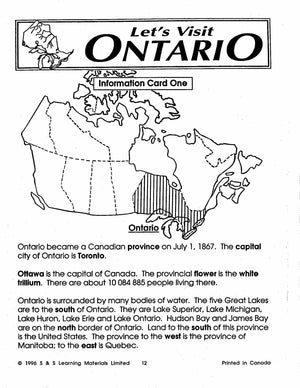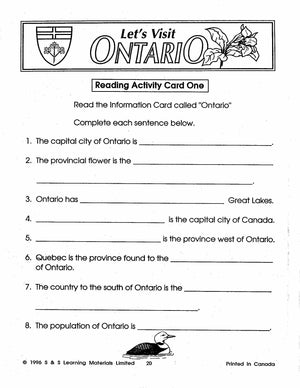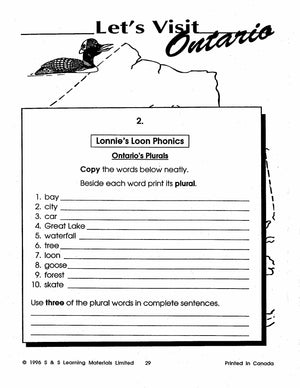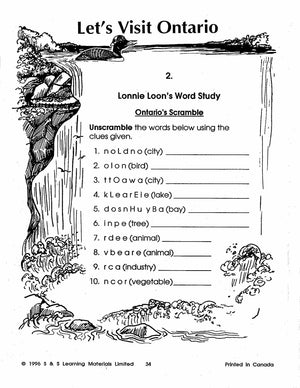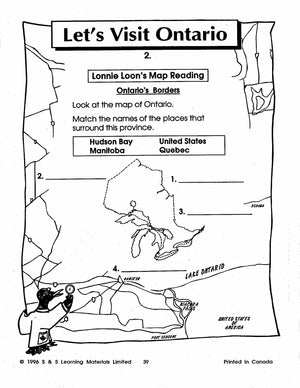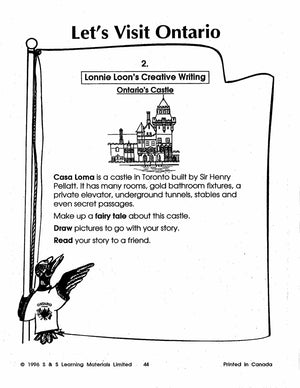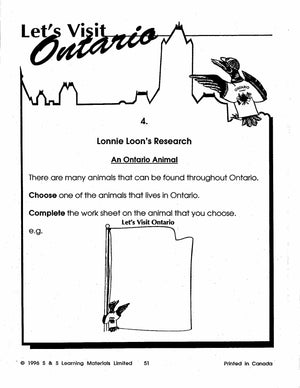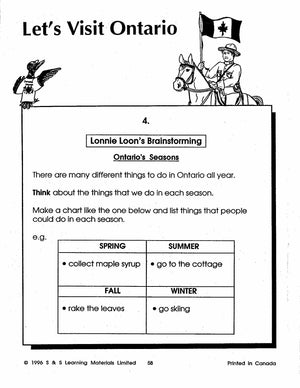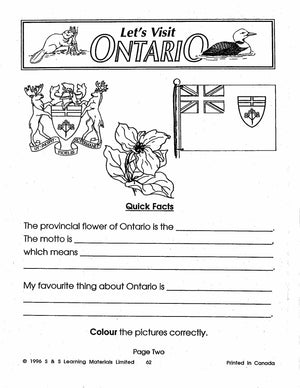 Let's Visit Ontario Grades 2-4
EBJ117
Ontario is home to the nation's capital. Study this diversely beautiful and interesting province with your students and help them become more aware of this magnificent province.
This book highlights the history, land, industry, animals, symbols and interesting places found in Ontario.
At the same time provide practice in a wide variety of skills including:
reading comprehension,
word study,
mapping,
organizing,
research,
creative writing,
phonics,
art and
critical thinking.
 This resource is suitable for individual or group work, or centers.
 Includes: a reproducible student booklet, maps, labeled illustrations, a comprehensive teacher's guide.
 99 pages.
---
---