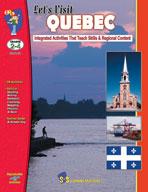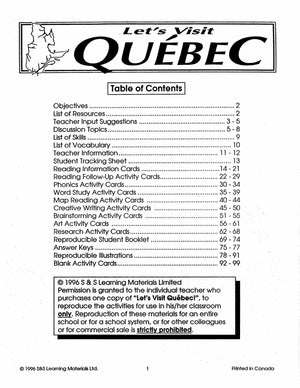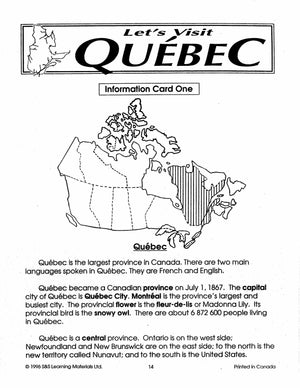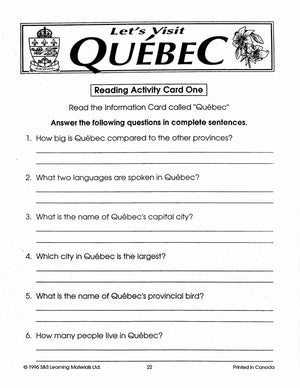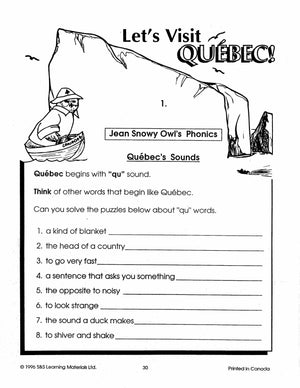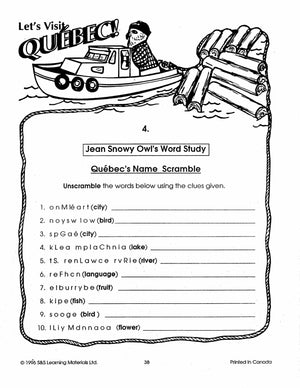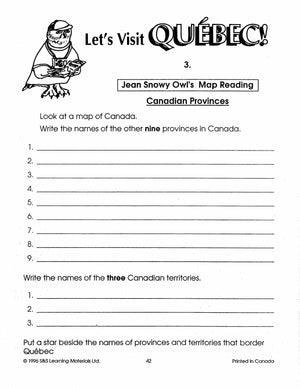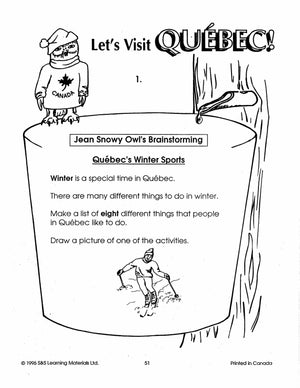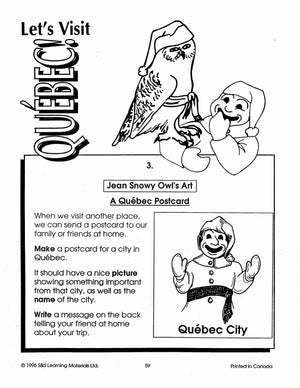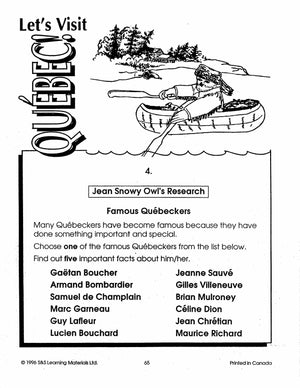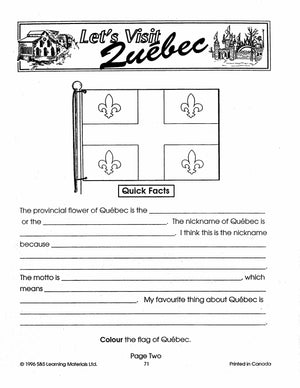 Let's Visit Quebec Grades 2-4
EBJ131
Additional information:
Author

:

S&S Learning Materials
Tucked between the Maritime provinces and central Canada is Quebec, the largest and arguably the most unique province.
The St. Lawrence River, pine-filled forests and rugged tundra are all part of the Quebecois culture.
This book highlights the history, land, industry, animals, symbols and interesting places found in Quebec.
At the same time provide practice in a wide variety of skills including:
reading comprehension,
word study,
mapping,
organizing,
research,
creative writing,
phonics,
art and
critical thinking.
 This resource is suitable for individual or group work, or centers.
 Includes: a reproducible student booklet, maps, labeled illustrations, a comprehensive teacher's guide.
 99 pages.
---
---