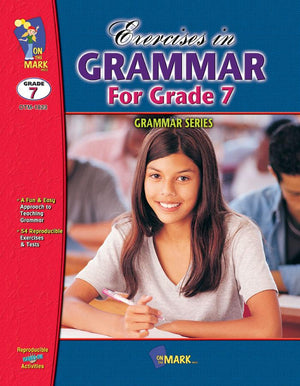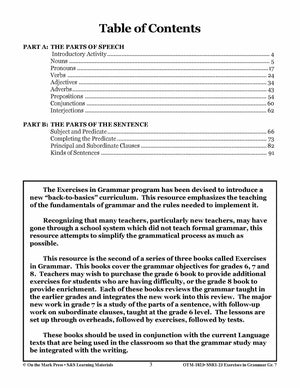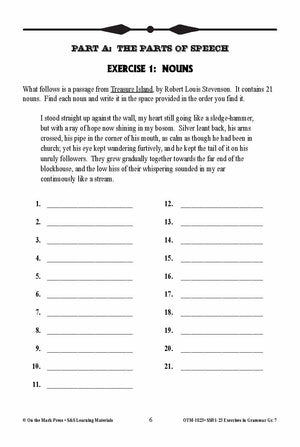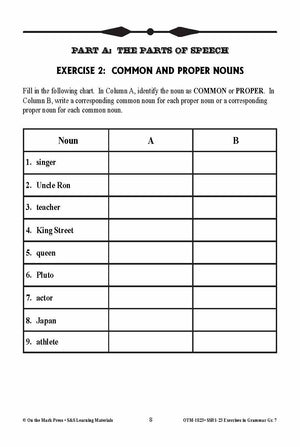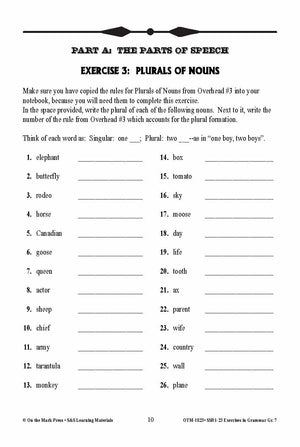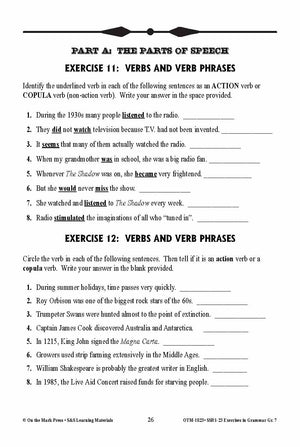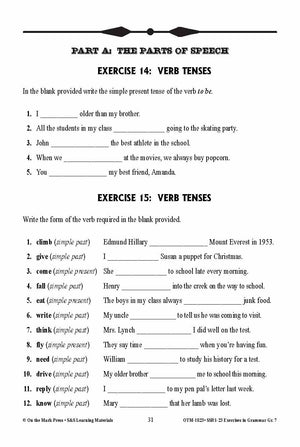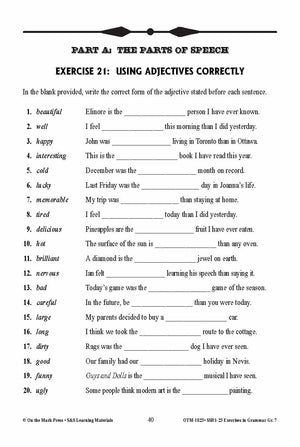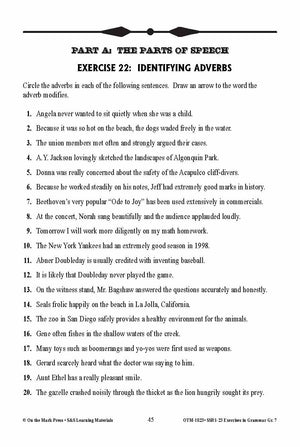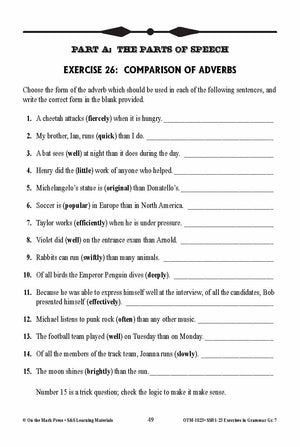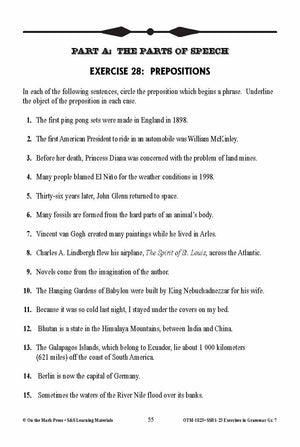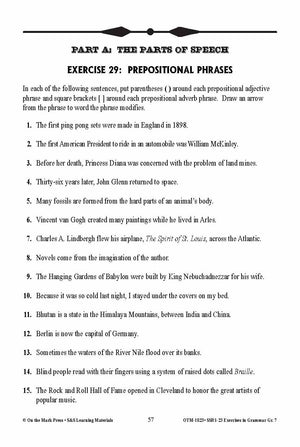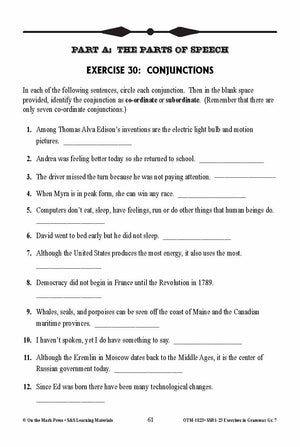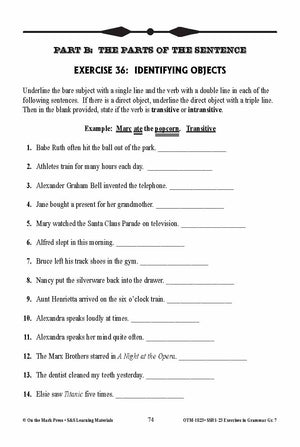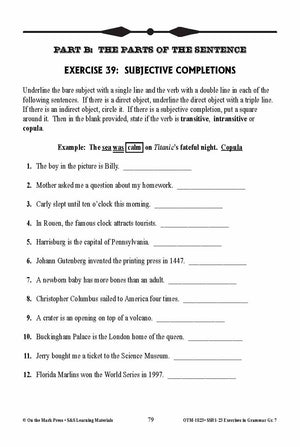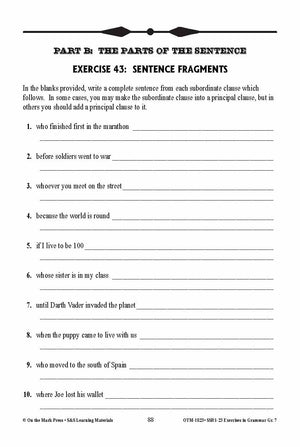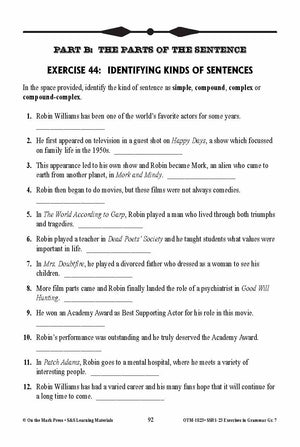 Exercises in Grammar Grade 7
EBOTM1823
The Exercises in Grammar program has been devised to introduce a new "back-to-basics'" curriculum. This resource emphasizes the teaching of the fundamentals of grammar, and the rules needed to implement it.
Recognizing that many teachers, particularly new teachers, may have gone through a school system that did not teach formal grammar, this resource attempts to simplify the grammatical process as much as possible. are covered with 34 overhead or whiteboard templates and 46 reproducible student exercises. With activities that include a review of earlier grammar exercises, as well as 8 review tests.
This book reviews the grammar taught in the earlier grades and integrates the new work into this review.
These resources should be used in conjunction with the current Language texts so that the grammar study may be integrated with the writing.
PART A: THE PARTS OF SPEECH
PART B: THE PARTS OF THE SENTENCE
Principal and Subordinate Clauses
Supports Common Core Standards for Language, Conventions of Standard English.
---
---