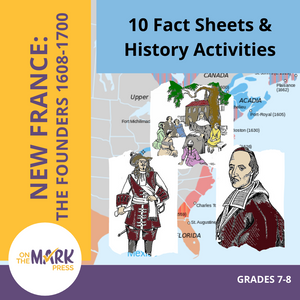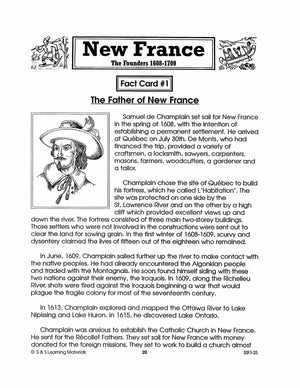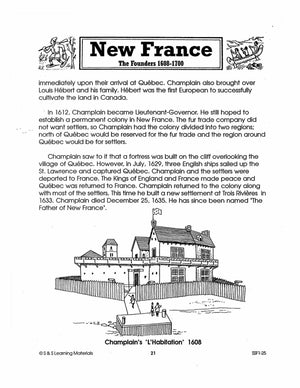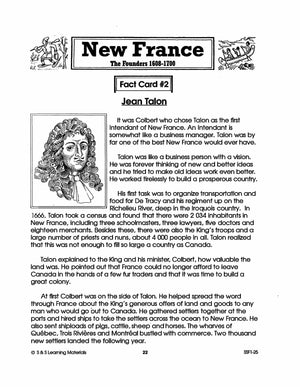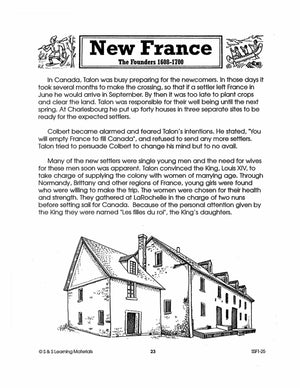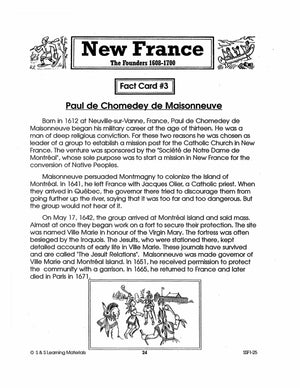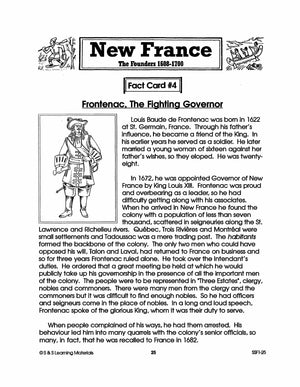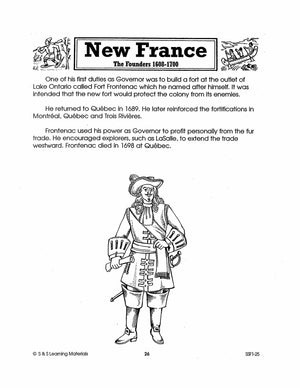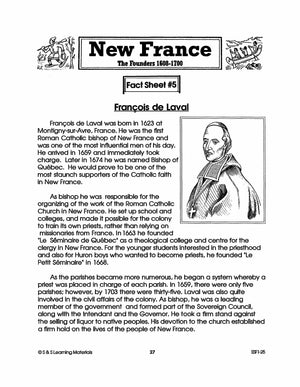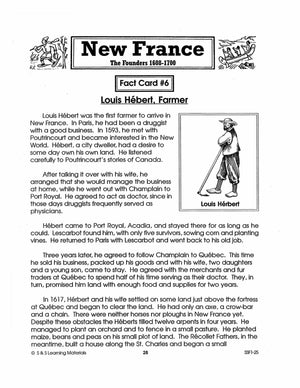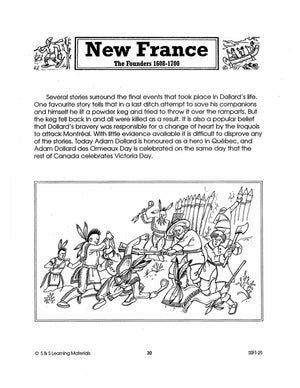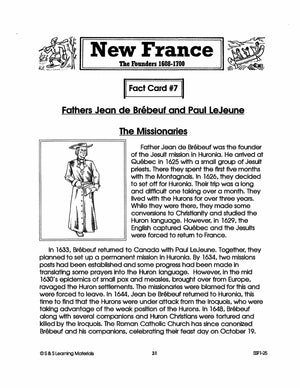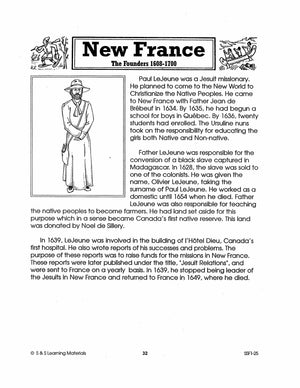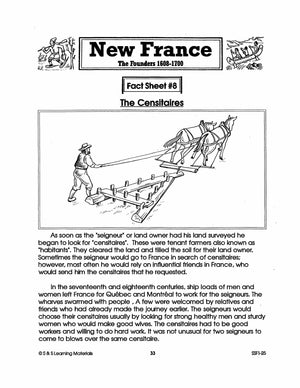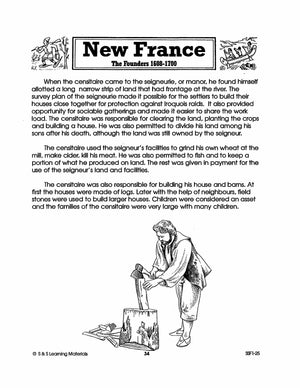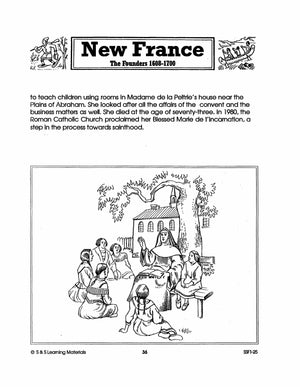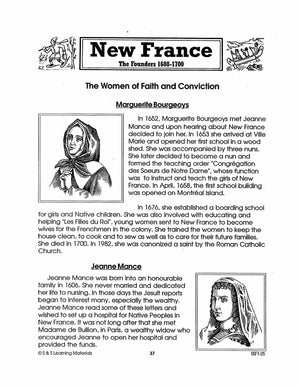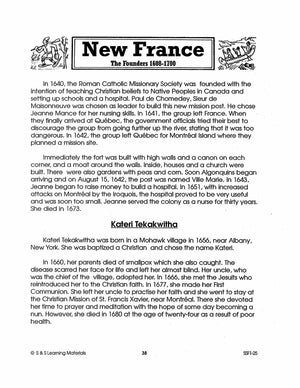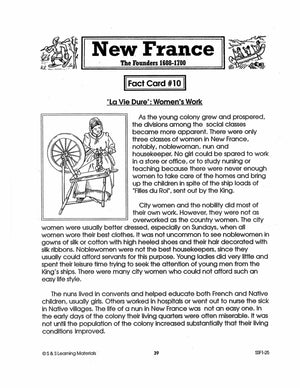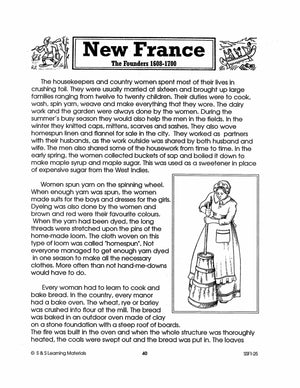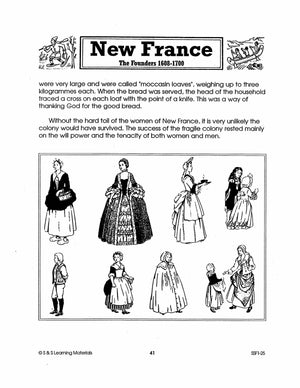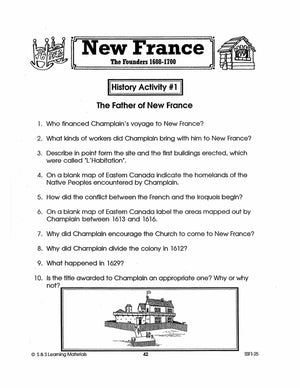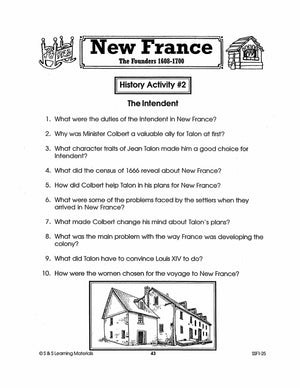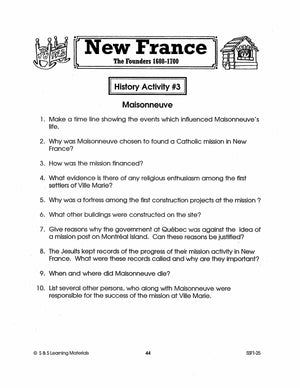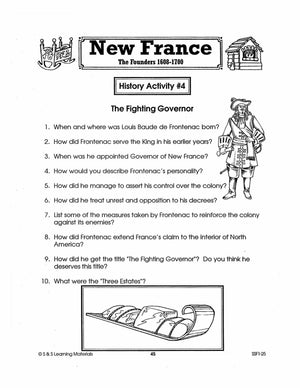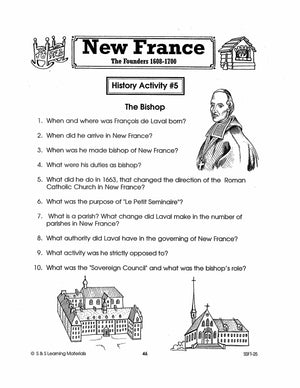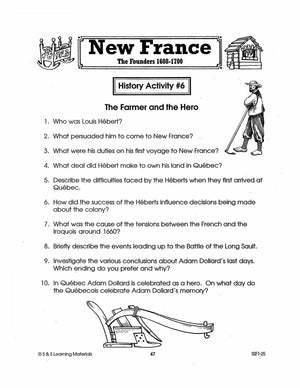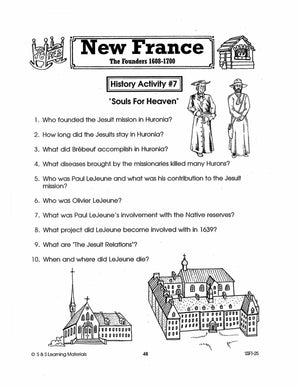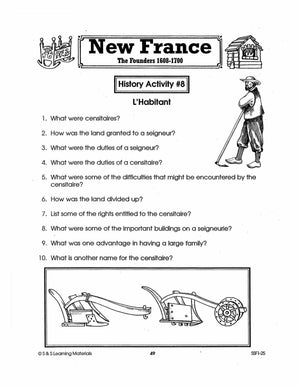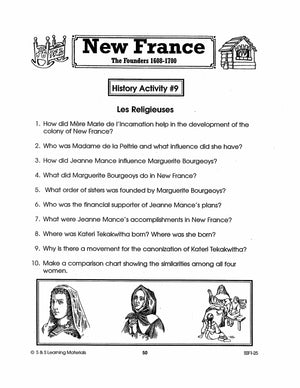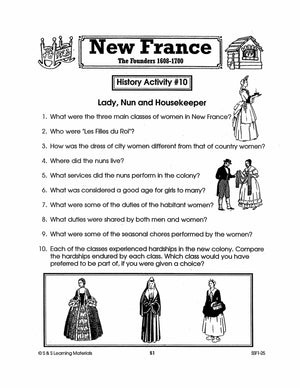 New France: The Founders 1608-1700: 10 Fact Sheets & Activities Gr. 7-8
EBF12501
10 fact sheets on these topics with accompanying history activities.
1. Samuel de Champlain/The Father of New France
2. Jean Talon/The Intendent
3. Paul de Chomedey de Maisonneuve/Maisonneuve
4. Frontenac, The Fighting Governor/The Fighting Governor
5. François de Laval/The Bishop
6. Louis Hébert, Farmer; Adam Dollard, Hero/ The Farmer and the Hero
7. Fathers Jean de Brébeuf & Paul LeJeune/"Souls for Heaven"
8. The Censitaires/L'Habitant
9. The Women of Faith & Conviction/Les Religieuses
10. "La Vie Dure":Women's Work/Lady, Nun and Housekeeper
These activities support many of the fundamental concepts and learning outcomes from the Ontario curriculum for Grade 7, History, New France.
35 activities with an answer key.
---
---